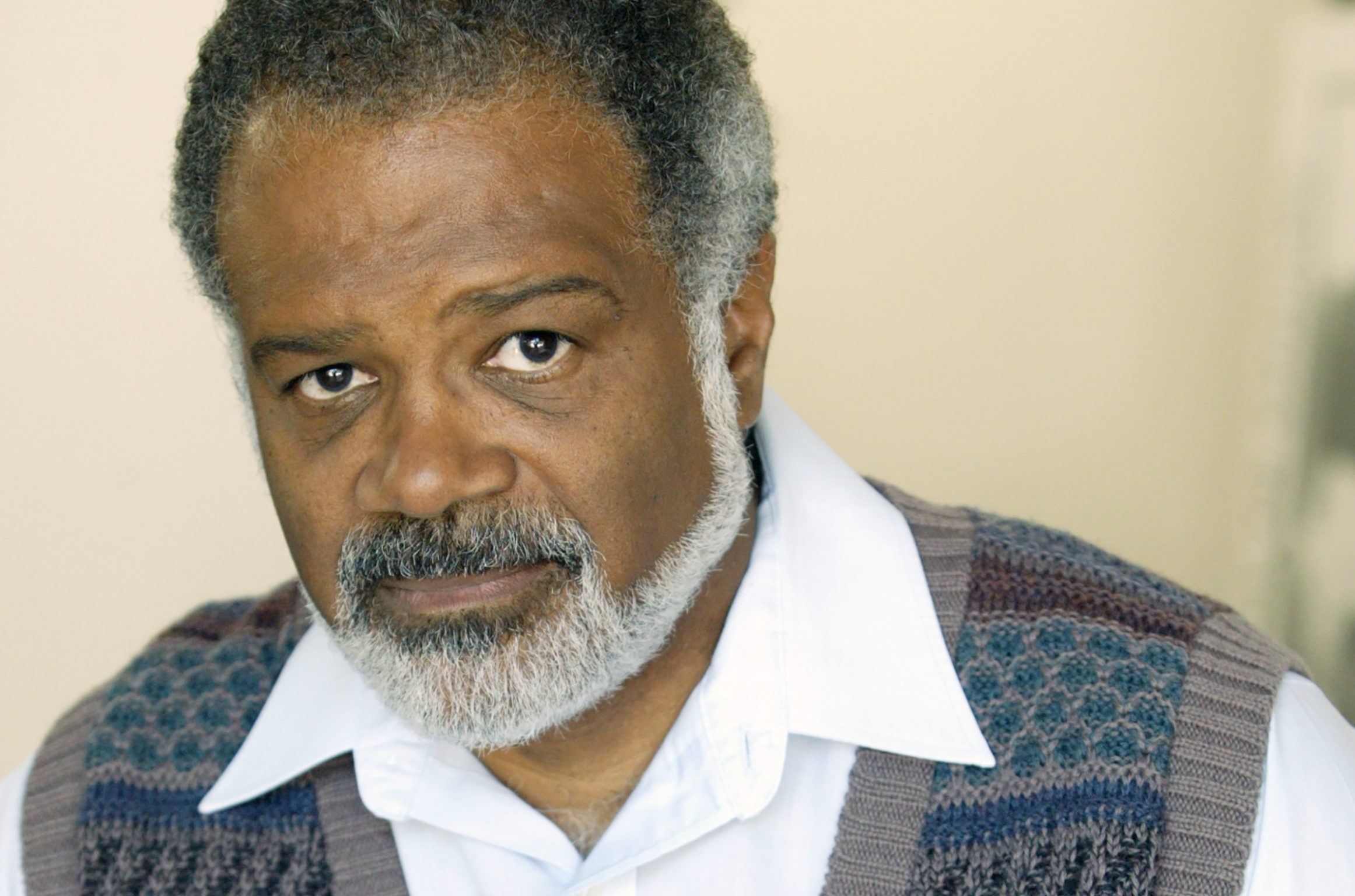 A&E Spotlight: Ted Lange
On the eve of his appearances in Pompano, the actor/playwright known for playing Isaac on The Love Boat shares stories from his prolific screen and stage career
When Ted Lange picks up the phone on an early February afternoon, his voice is as instantly recognizable as the double finger guns that became his trademark gesture during a decade-long run (1977-86) on television's The Love Boat.
But while the small screen brought him fame as Isaac Washington, the beloved bartender on the hit ABC series, it's the theater where Lange continues to leave an important and indelible mark.
The native of Oakland, California, who took to Shakespeare while still in college, has been writing plays since the 1970s; he's penned more than 25 works to date. His critically acclaimed The Cause, My Soul, the Prequel to Othello won the NAACP Theatre Awards' Best Play of 2017. Along the way, he's become a renowned and respected figure in the Black theater community, bringing a variety of stories about the African-American experience to the stage as producer, director, and writer.
However, it's a fellow actor from another iconic 1970s series that brings Lange to the stage in Pompano Beach this month. He and BerNadette Stanis, his longtime friend who played Thelma Evans on Good Times, not only will appear in a play together, but they're both staying in town for additional programming (see sidebar).
Though the engaging Lange, 74, was more than happy to talk about his Love Boat days, the conversation veered into some uncharted waters—including a recollection to which a certain former Miami Dolphins head coach allegedly can relate.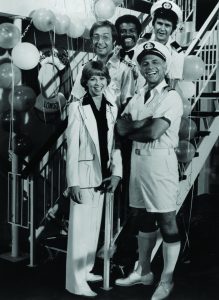 After college, you joined a Shakespeare company in Southern California. During your Love Boat years, you immersed yourself in Shakespeare as part of a summer school session at the Royal Academy of Dramatic Art in London. And you've directed several Shakespeare plays. What is the Bard's hold on you?
Originally, I wanted to be a Shakespearean actor. I did Romeo and Juliet when I was 18. But then I started finding out that Shakespearean actors don't get paid that much [he chuckles]. It's satisfying, artistically, but you don't make enough money to pay your rent and buy groceries. So, I started broadening my horizons and looking around at other opportunities, like television and movies.
What studying Shakespeare taught me, though, was the subtlety of the line. As Romeo, you can say, "But, soft! What light through yonder window breaks?" and play it straight, as a lover. But you also can add layers to that. What Shakespeare does is that it gives you the other layers, which allows you and the director to decide on the direction that your character should go.
For instance, I directed Twelfth Night at the National Black Theatre Festival in North Carolina. Instead of setting the play in the island of Illyria, we set it in Jamaica—and I used all Bob Marley songs. It fit perfectly!
That's what Shakespeare teaches you—to think outside the box.
As you moved into film and TV, did you find yourself missing the more serious stage fare?
No, I got hooked up with a theater group in Los Angeles called the Inner City Cultural Center. Whenever I was on break from television or movies, I would do theater and keep my toe in that water. For instance, I wrote a musical about Ira Aldridge. He was the first Black Shakespearean actor; he did Othello in the late 1820s [Note: Aldridge is the only actor of African-American descent honored with a bronze plaque at the Shakespeare Memorial Theatre at Stratford-upon-Avon.] I wrote a rock-n-roll musical about him, and we did it at the theater in Los Angeles.
Back in the 1970s, Warner Brothers had a diversity program that taught Black writers how to develop pieces for TV and film.
That's where I met Eric Monte, who went on to become a cocreator on Good Times. We were in a writing class together. I used to go visit Eric on the set of Good Times, which is how I met BerNadette.
The very first play I wrote was called Foul Movement. We did that in New York; it was off Broadway. That's what got me back to Los Angeles, because Columbia Pictures heard about it. And they wanted me to be a writer on a sitcom. But it turned out it wasn't true.
You know this thing that [former Miami Dolphins head coach] Brian Flores is going through with the National Football League?
I went through the same exact thing with Columbia Pictures.
How do you mean?
They told me that they were looking for Black writers. Only they weren't.
They had this sitcom [in 1972] called Temperatures Rising that starred Cleavon Little as a doctor. All the writers on the show were white. But they interviewed me as if they were going to hire me. They told me that if I were living in L.A. that they could introduce me to the executive producers and line me up for the show. I thought they were telling the truth.
So, I quit the Broadway show that I was acting in at the time in New York and flew back to L.A. I started calling Columbia to line up this meeting with the executive producers.
And then they disappeared off the face of the Earth. Every time I called, they were all out to lunch. I'd call at 10 a.m. Out to lunch. Noon? Out to lunch. 3 p.m.? Out to lunch.
So, finally, I got it. They were just fulfilling some diversity requirement, but, really, they had no intention of hiring me. Just like [what] Brian Flores [alleges]. It's still going on today.
The good news is that it got me back to Los Angeles.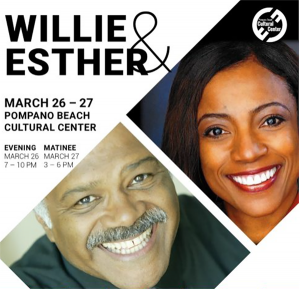 What do you remember thinking about The Love Boat as a career move when it launched in 1977?
Fred Grandy, who played Gopher, and I were the young kids on the block at the time. We didn't think it was going to go that long. And then, of course, it turns into this whole thing.
Later, because I wanted to be a director, I went to the producers to see if I could direct some shows. And I was already a writer, so I also wanted to see if I could write some episodes. Eventually, that's what I did. I turned the benefit of being on television weekly to hone my skills as a writer and as a director.
In that setting, were there still hurdles to jump, or were the producers open to the idea of having you direct and write?
Oh, nooooo! [Lange belly-laughs.] Are you kidding?
I had to fight for everything!
During my first four years, I asked again and again about directing. They didn't want me to direct. Every time I asked, they gave me a different excuse. So, I'd go follow it up to prove them wrong.
One time, they said, "Ted, if we let you direct, the rest of the cast will want to direct." I went around to every actor and asked. They all said, no. They had zero interest. So, I went back and told the producers. The excuse then was that they didn't have an open slot. I'm looking at the schedule for the last three shows of the fourth season—and there's no director attached to any of the shows.
There was always a hurdle.
After the fourth year, I included directing in my contract renegotiation. From the fifth year on, I was directing episodes of The Love Boat. But everything was a fight.
You would think, as the show grows in popularity, and you become such an integral character, that more doors would open.
It doesn't [always work that way].
Listen, we did an episode where Leslie Uggams falls in love with a white actor, David Hedison. Leslie played a blind woman. She didn't know that David was white. She finds out. She has prejudice, but she still loves him.
Yet they wouldn't let them kiss!
I went to the line producer and said, "Listen, on The Jeffersons right now, there's a white guy married to Black woman! And they're kissing! Our show is much more popular than their show. Why don't you let Leslie Uggams kiss David Hedison?"
The response? They didn't think it was "a good idea."
It's never been easy.
But, you have to come into these situations wanting to fight. The great thing about learning how to be a writer or director is that you learn how to fight.
So, when they hit you with [expletive], you have the background to show them that it can go a different way. That was the good news. I continued to get ammunition as a writer and director to help fight what was going on.
You've called Gavin MacLeod (Captain Stubing on The Love Boat), who died last year, a mentor to you as an actor. What did you learn from him that stays with you?
Gavin was like the dad for all of us. I remember, around the second year, we were already a top-rated show. And Fred Grandy and I started to get a little full of ourselves.
Gavin sat us both down and said, "Hey, don't walk around with that attitude. The guest stars that come here are guests in our home. Go shake their hand, welcome them to the show, find out if they need anything—make them feel at ease."
We would've never thought to do something like that. But Gavin had been around a long time. And he knew the importance of that courtesy.
You talk to anyone who did our show, and they'll tell you they had a great time for a week—better [than] they had on their own shows, sometimes. We had actors from Dynasty on the show, and they were ready to fight, because that was the vibe on their set. Joan Collins was used to fighting with Linda Evans and John Forsythe. She was like, "What is this?"
This is comedy, baby. Relax. Enjoy yourself.
Isaac's double finger guns at the beginning of the show may be one of most iconic hand gestures in TV history. Is there a back story behind that?
As we're shooting those opening credits, the producer tells me to look into the camera lens and smile. And I said, "Why am I smiling? What's my motivation?"
And he goes [in a deadpan voice], "Think about your paycheck."
I [laughed] and [shot the finger guns], and that's what they captured. It was a total accident.
To this day, Grandpas and older people will shoot me the finger guns. And their grandkids will go, "Grandpa, why are you doing that? Why are you pretending to shoot this man in Macy's?" It's cute.
Back in the day, you wrote a sex advice column—"Ask Isaac"—with adult film actress Jenna Jameson for FHM magazine. In all fairness, shouldn't Doc Bricker have written that column? He was the true Romeo on The Love Boat, no?
No, Isaac was the right choice. Doc kept going through different women. I'm the guy who could tell you how to stick with one woman.
Remember, a bartender hears everything! Listen to what Isaac has to say. You're not going to go through a half-dozen women, get married and divorced several times, and lose all your money. I'm going to help you find the right woman!
Ted Lange and BerNadette Stanis
Where: Pompano Beach Cultural Center (50 Atlantic Blvd., Pompano Beach)
When: March 24-28
What: The stars of two iconic television series that debuted in the 1970s are planting temporary roots in Pompano Beach for special programming that includes a stage play, Q&As, and a writing class. Lange, who enjoyed a decade-long run as Isaac on The Love Boat, will screen one of the show's episodes on March 24 (free admission, 7 to 9 p.m.), followed by an interview and questions from the audience. Stanis, who played Thelma on the groundbreaking sitcom Good Times, will follow the same format March 25 (also free, 7 to 9 p.m.) after a screening of her show.
On March 26 (7 p.m.) and March 27 (3 p.m.), the two actors will take the stage for Willie & Esther, James Graham Bronson's play about two middle-aged African American lovers who fantasize about robbing a bank.
Finally, on March 28, Lange returns to lead a master class in "Writing the Play." The award-winning playwright and director presents step-by-step insights into character development, conflict, structure, dialogue, rewriting, and more ($65; 6 to 9 p.m.).
"When I was young and starting out, I was fortunate to run into some Black artists who wanted to pass on what they knew," Lange says. "I've now written over 25 plays, and I've done them all over the country. So, whenever I go to a town where I can find interested artists, I want to pass on the information I've learned."
Tickets and info: pompanobeacharts.org