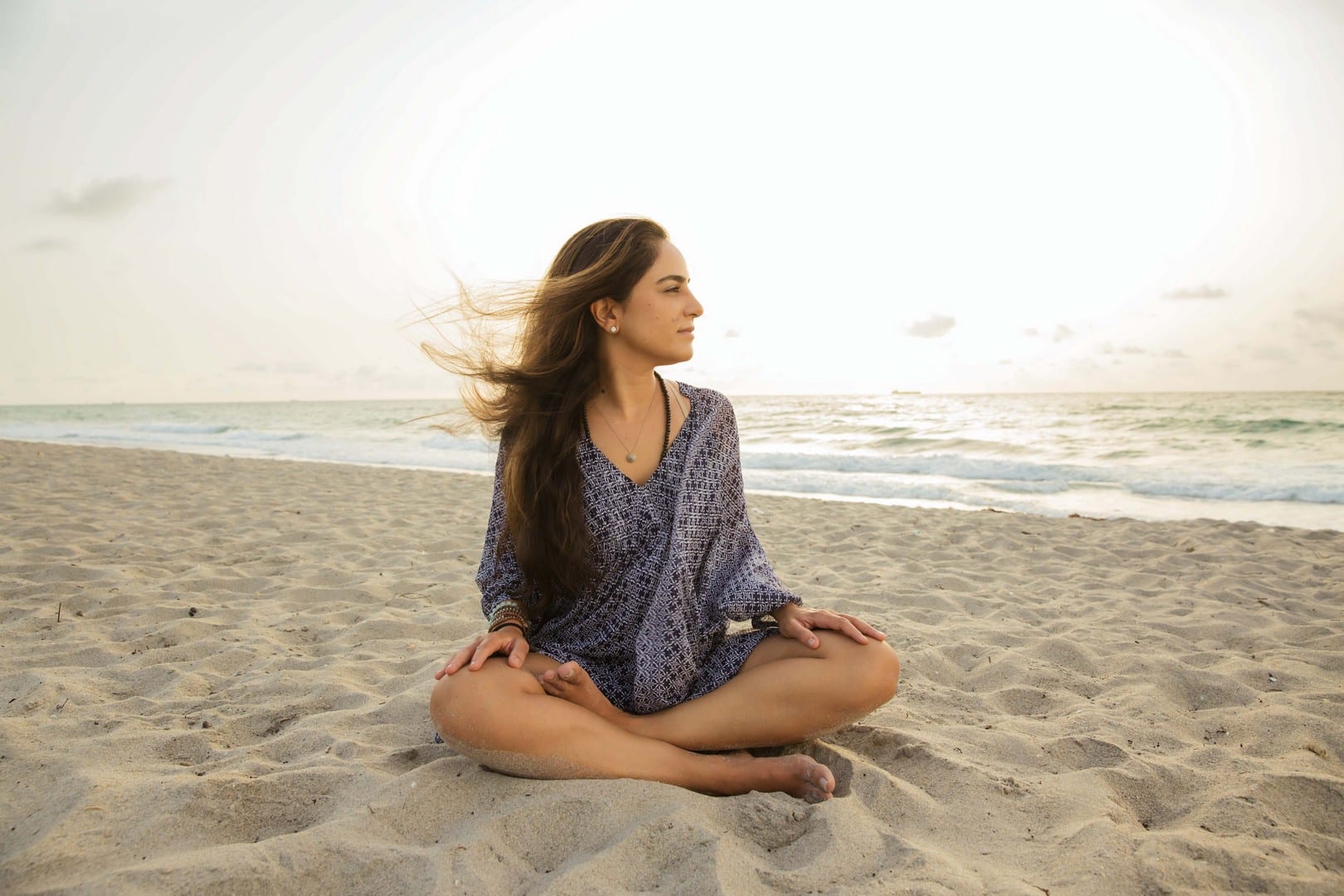 Beach Bliss
What started for Shelly Tygielski on a mountaintop in Geneva has become a life-changing practice for people throughout Broward County. Studying abroad as a graduate student at Columbia University, Tygielski, raised an Orthodox Jew, would find a quiet spot to study her daily prayers. She noticed a Japanese couple with a similar ritual, but they sat cross-legged and didn't say a word. Intrigued, she befriended them and asked about meditation.
The practice would become a fundamental part of her life in ways she never initially imagined—including as relief for uveitis, an inflammatory eye tissue disease that threatens vision (flare-ups can be triggered by stress).
Last November, the Lighthouse Point resident invited 12 friends who were going through some difficult times—"divorce, health issues, different situations"—to meditate with her on Hollywood Beach and clear their minds. The weather was so blustery that they couldn't meditate on the beach, so the group ended up near the parking lot at Hollywood North Beach Park—and sat in dirt. "I thought, 'This is terrible. No one will ever want to show up again.'"
But they did the following Sunday—and they brought friends. "Now we've amassed this huge gathering, from people with tattoos all over their bodies to Hasidic Jews to women and men struggling with their weight who would never want to step into a yoga studio."
Anyone can join Tygielski's free meditation, which starts at 8:30 a.m. each Sunday at the park (3601 N. Ocean Drive). Some weeks, hundreds of people show up. Many of those who attend call themselves "the sand tribe."
WHY SHE DOES IT: "Being able to teach other people how to meditate isn't really about the process of clearing my mind, but filling my heart."
HOW IT'S CHANGED HER LIFE: Tygielski, who had been with Fortune 500 companies for 20 years, stepped down in July from her position as president of a security guard company, where she oversaw 3,000 employees. "I worked up from a cubicle to breaking the glass ceiling in an industry that is mostly male dominated." She plans to travel the country with her creation, America Meditates, a 90-minute interactive workshop that she says will "introduce as many people as possible to meditation and mindfulness."
THIS MONTH: Broward Meditates is at the Broward Center for the Performing Arts on Sept. 18 with sessions at 3 and 6 p.m. Cost is $20.