The Leo Goodwin Foundation Teen Center, part of the North Fort Lauderdale campus of Boys & Girls Clubs of Broward County, is bustling. It's 4 p.m. and kids are streaming into the after-school club. They show their membership cards and sign in. Some go to coolers and grab a flavored water; others sift through an array of small bags of snacks.
A group of mostly 15- and 16-year-olds are shooting hoops at a small, indoor basketball arcade game in one corner; in another area, teens are calling the shots at two pool tables in a friendly competition. Bass from a music sound system thumps like a dance club.
For those who want to sit and chill in a quieter area, there's a big-screen television in another room. Some of the kids are looking at their cellphones relaxing on couches while the TV plays. Both areas recall a fun basement from another era, the downstairs space at your friend's house that became an after-school hangout.
Walk through double doors and there's a recording studio with a set of drums and other instruments. Beyond that lies a massive computer center, where classes on everything from money management to workforce development are held. It's also one of the newest rooms, where a $75,000 sponsorship by Major League Baseball helped to update the career center.
The annex to the sprawling S. Robert Levine Campus in North Lauderdale has been around for two decades. The busiest of all 12 Boys & Girls Clubs of Broward served as an inspiration for what's to come: state-of-the-art teen centers, annexes to existing clubs, three of which are already in the works.
The Frederick A. DeLuca Teen Center at the Nan Knox Club in Fort Lauderdale, the Harry T. Mangurian Teen Center at the Rick and Rita Case Club in Davie, and the JM Family Teen Center at the Jim and Jan Moran Club in Deerfield Beach all have received enough funding to build new 7,200-square-foot spaces, thus giving teens ages 13-18 their own separate areas from the younger members.
"By the time we are all done, we will have eight new teen centers in Broward County," says Karriem Edwards, director of development for Boys & Girls Clubs of Broward.
According to Brian Quail (pictured above), president and CEO of the organization, the Broward clubs serve 12,000 kids annually. That equates to more than 2.7 million hours spent at a Boys & Girls facility in the county. The clubs are intentionally set in neighborhoods where families are challenged economically. "We create a safe place for kids to go when school is not in session," Quail says.
Though the clubs have had age-specific areas through the years, members mostly were under one roof. The annexes will give teens their own entrances, a dedicated staff, and access to programs (like money management) and mentoring that will prepare them for adulthood.
For an annual fee of $15, members receive a snack and daily dinner, and unlimited access to the club when it is open. Hours of operation are Monday through Friday, 2 to 8 p.m., and Saturdays (during the school year), 11 a.m. to 3 p.m. Summer hours accommodate school vacation schedules.
"The Boys & Girls Clubs are, of course, all about providing opportunities and giving kids a chance to succeed," says Douglas Laurie, chair of the organization's corporate board of directors. Laurie, president and owner of American Learning Systems, the parent corporation of American Heritage Schools, donated a program to all of the Boys & Girls Clubs of Broward County. Silver Shield, which was developed by American Learning Systems, is a piece of software that includes an alert notification system.
"It has a watchlist check and a pedophile check for anybody trying to enter a Boys & Girls club here in Broward," he says of the software, which also has alarm features that will instantaneously create a lockdown if necessary or send emergency messaging. "It's a priority to make sure that the clubs are not only fun, but also as safe an environment as possible."
Photo by Eduardo Schneider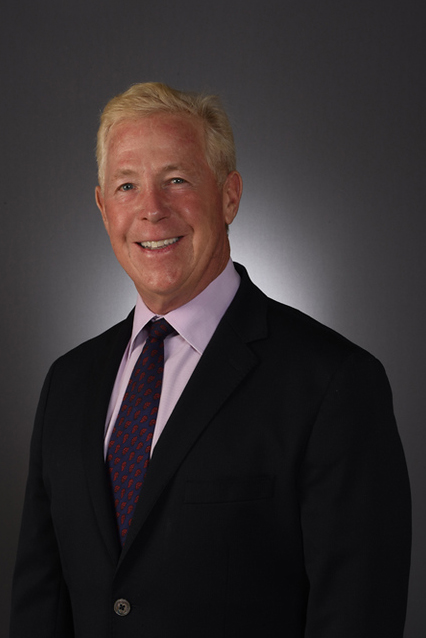 Though part of the foundation of Boys & Girls Clubs of Broward involves mentorship, finding people—especially high-profile individuals—to fill those roles isn't always easy. Fortunately, board member F. Thomas Godart had a plan.
"When you ask someone, 'Will you mentor kids,' they say, 'Well, I'd love to, but I don't have time,'" says the managing director of Godart Florida Real Estate Investments. "But if I ask you to devote 30 minutes, that's a different story."
Godart was inspired after seeing former heavyweight boxing champion Evander Holyfield speak at an event. He approached Brian Quail, CEO of the Boys & Girls Clubs of Broward, with a concept he called "Role Models That Inspire." Once a month, an inspirational speaker—professional athletes, local entrepreneurs, etc.—would visit one of the Broward clubs and host a 30-minute talk, questions and answers included. Quail gave him the green light nearly three years ago; the first speaker was Holyfield, who addressed kids at the Marti Huizenga club in Hollywood. The program has been a hit ever since.
Now chairman of Role Models That Inspire, Godart seeks speakers who can relate to the club members.
"They've become a CEO or a famous attorney or a professional athlete and they all have proven very successful in their careers, regardless of their upbringing," Godart says.
All of the clubs have received nearly 100 visits from basketball and football players, business entrepreneurs, college presidents, attorneys, sports commentators and other high-profile individuals. Among the speakers: heavyweight boxers Shannon Briggs and former champ Riddick Bowe; ex-Miami Dolphins Mark Higgs, Kim Bokamper and Jeff Dellenbach; Beverly Raphael, CEO of the general contracting firm, RCC Associates; and Ellen Latham, who originated Orangetheory Fitness.
"The kids are engaged listeners, but they also ask questions; they want to know if it's possible to be successful when you're living in a single-parent household, or being brought up by a grandparent," Godart says. "They wonder how they are ever going to get out of their predicament."
The answers from those who have made it to the top are sprinkled with personal stories.
"They'll say things like, 'Find the right people to spend time with, be persistent and disciplined, and do things that make you stand out from others.' And, of course, they stress the importance of hard work."