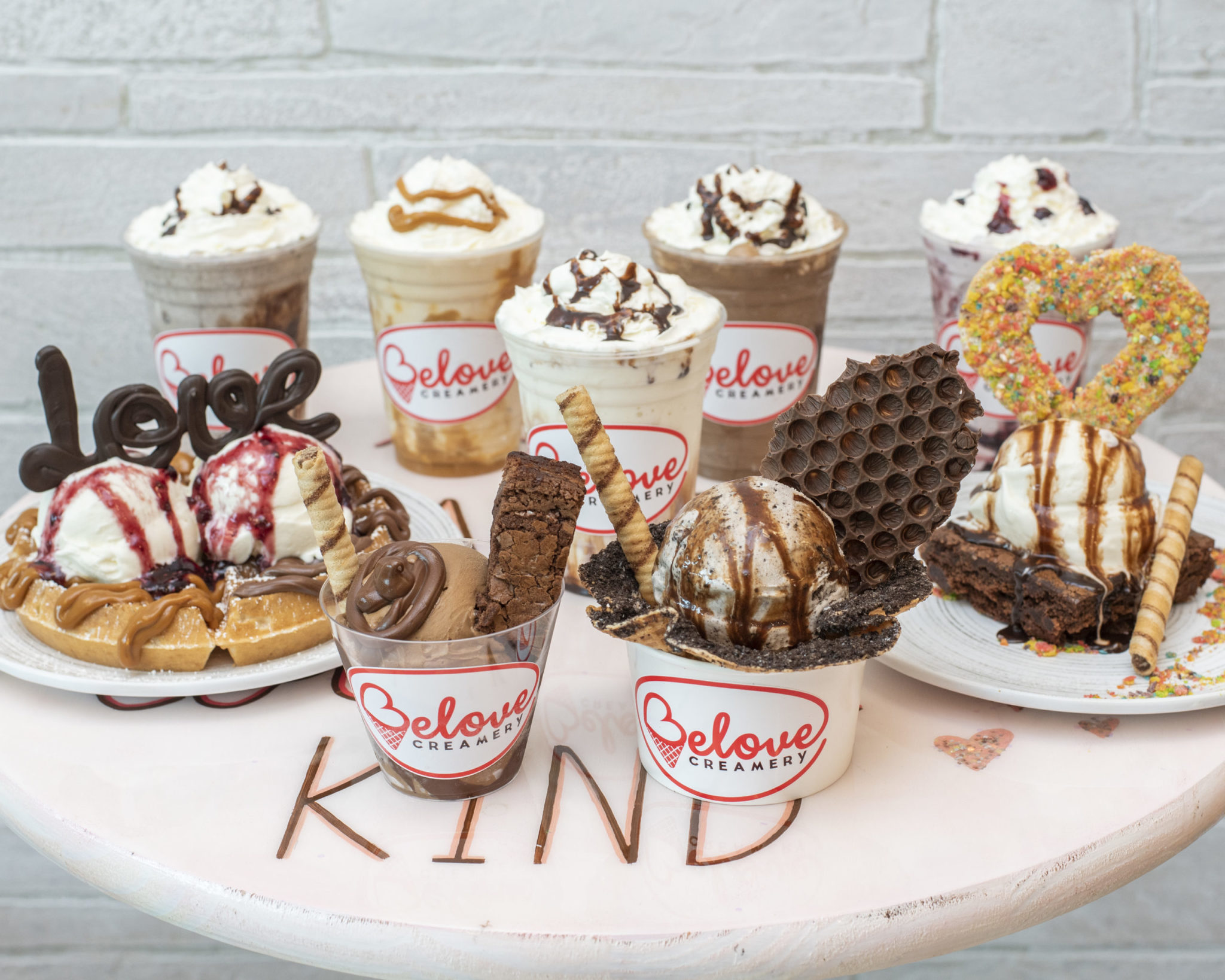 Lifestyle continues to reach out to businesspeople all over South Florida to ask three questions: How did COVID-19 and the shutdown impact your business; how did you position the business for success amid reopening; how will experiencing this unprecedented pandemic change the way you conduct business moving forward? Today, we check in with Luisa Castillo, owner of Belove Creamery. Editor's note: This interview was conducted prior to Phase 1 reopening for Broward County.
Backstory: The ice cream shop has made a name for itself with Instagrammable menu items such as the Belove Waffle and its variety of flavors made with liquid nitrogen.
The impact: We believe you will always be able to have positive things to take out of every situation, even if it's a difficult one. The COVID-19 pandemic has brought out the best of us in terms of work, discipline, hustle and creativity. We have created different ways to keep serving our clients, but in new ways and with new products, and we have received a lot of support from our beautiful community.
However, it has been a great impact since we are now very limited on operations, not only because we are not allowed to have dine-in operations but also because other lines of our business such as private events, catering and cake orders were almost reduced to only 10% of [usual] performance.
In the interim: We are blessed to at least be able to be open, so we are offering different ways to serve our clients, such as curbside pickup, takeout and delivery. We are also offering small cakes, cookie decorating kits and different products to share and enjoy at home. Overall, we are trying to be as creative and innovative as possible to give the best experience to our clients as we all overcome this difficult situation together.
The future: We will continue to innovate and reinvent the way we conduct business. We have been working to develop different areas that we never thought of before that have created great results. Working more on social media and online ordering is going to be key for conducting business from now on.
Giving back: We have been supporting small businesses like ours, promoting them and letting our clients know about them through social media and with flyers at the store. Also, we have given discounts and free ice cream to first responders and essential business employees.
We always create our products thinking about a way that people and families can share moments of love and happiness together. We have also created activities for families to remain close during these tough times [with the hope of] making them realize that being together as a family is the most important and essential thing we need to do.
[Editor's note: Luisa stands third from left with her family. Photo by Giovana Pina]