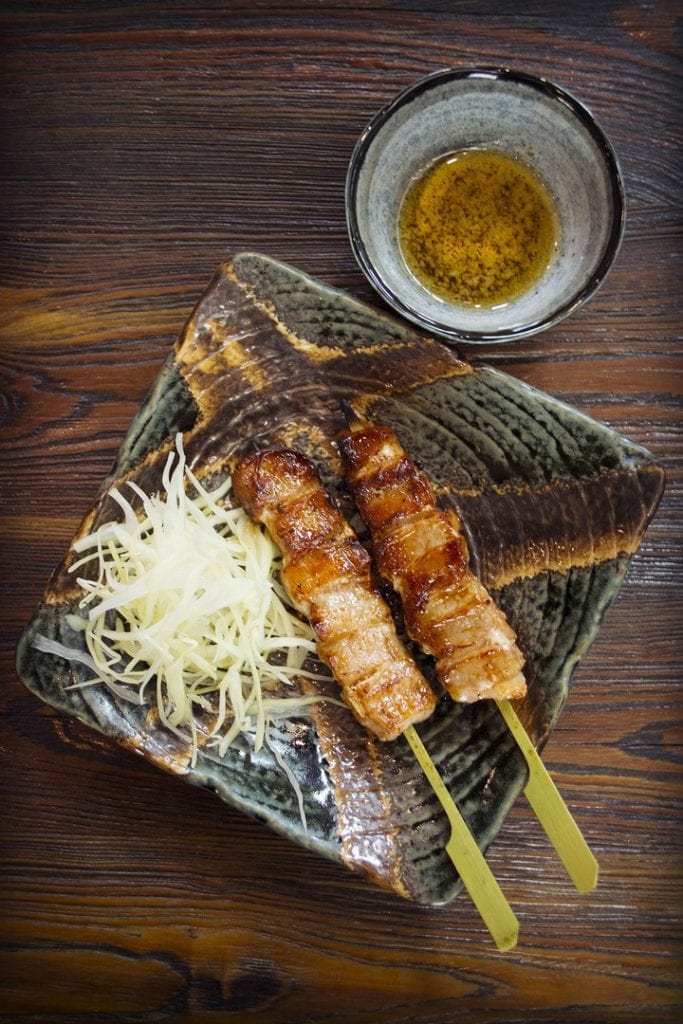 I remember when Doral was known as the place where Carnival Cruise Lines had its headquarters and the Blue Monster golf course reigned supreme. Now, it's known for Downtown Doral, a 120-acre parcel that eventually will have 10 restaurants and 70 retail establishments. And it's the home of Dragonfly Izakaya & Fish Market.
The restaurant, which opened April 9, is the creation of Hirofumi P. Leung, a first-generation Japanese-Chinese immigrant, and Song Y. Kim, a second-generation Korean immigrant. Together, they have launched a chain of Dragonfly restaurants across Florida since 1999, beginning in Gainesville where the focus was sushi.
Izakayas are modern interpretations of Japanese mom-and-pop taverns. The Doral location delivers this in spades. Leung's vision for the Doral restaurant was inspired by his memories of visiting the fish market and street vendors back home with his father before cooking the family dinner. At more than 6,000 feet, the space feels airy yet comfortable. The bar is long and inviting, and the copper fish hook chandelier is clever and beautiful. We were there on a Monday with a nice mix of groups, couples and singles who stopped in for a quick meal. The vibe in the room makes everyone feel welcome.
For a cocktail, I decided on the Secret of the Sakurakai, a cucumber-infused vodka made in-house with ginger liqueur. My dining partner chose a saki sampler with two types of distilled saki and two unfiltered varieties; two were from California and two from Japan. The Japanese saki was smoother, which our server attributed to the kind of rice used as well as the water.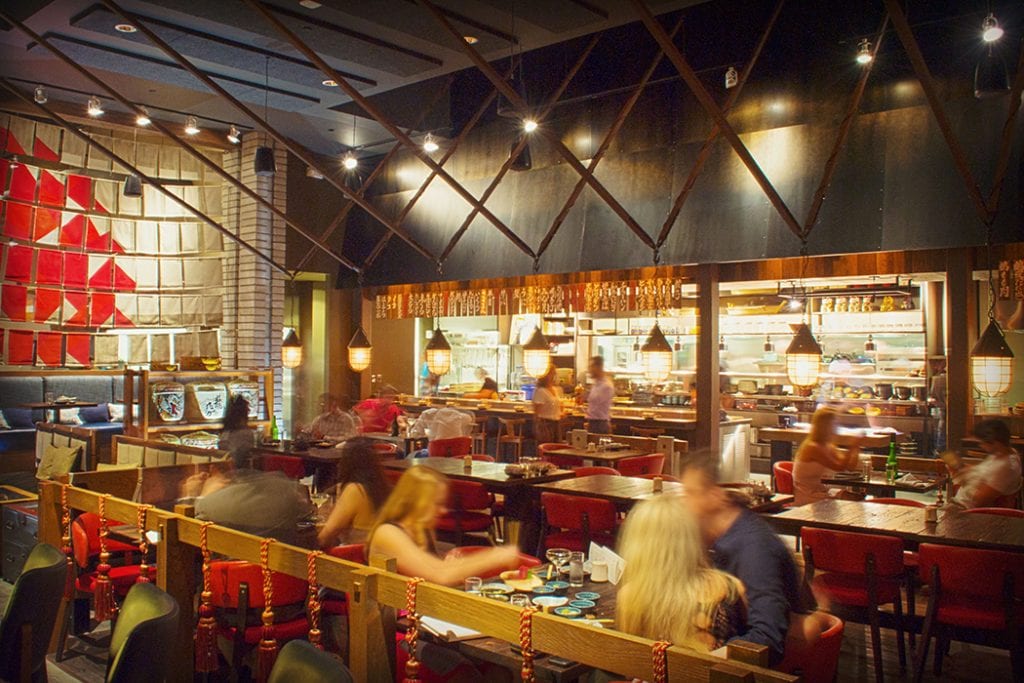 Next, we sampled the fish and chips: three pieces of halibut served with root vegetable chips, seasoned with furikake. The fish was moist and the root vegetable chips were addictive. Served with Japanese tartar sauce or smoked soy vinegar, they were a home run. The cauliflower goma miso is a perfect starter for vegetarians: a tri-color roasted cauliflower in a nutty sweet-and-sour sauce. The grilled baby octopus was served on a bed of artfully arranged heirloom tomatoes and pickled cucumbers.
We had several items from the robata—a small charcoal grill, the dominant cooking method there. Taking advantage of the neck-to-tail tasting menu, we tried the momo negi—a juicy, skewered chicken thigh with small pieces of onion between each morsel—and the wagyu short ribs were sinful; served with shiitake and enoki mushrooms, they were melt-in-your-mouth tender.
The omakase-composed nigiri was not only beautiful but interesting. The tuna was spicy, the salmon delicate. We finished our meal with two unusual rolls. The Satori, made of crab, scallion, cilantro, peppers, avocado, yellowtail and jalapeno garlic sauce, was outstanding. You could taste each component and yet they came together perfectly. The Sea Kai brings crab, tomatoes and red onions topped with salmon and a little Japanese chimichurri. (Only in Miami would you have a sushi roll served with chimichurri.) Dessert was a beautifully composed yuzu meringue tart. The acidity was the perfect foil for our meal.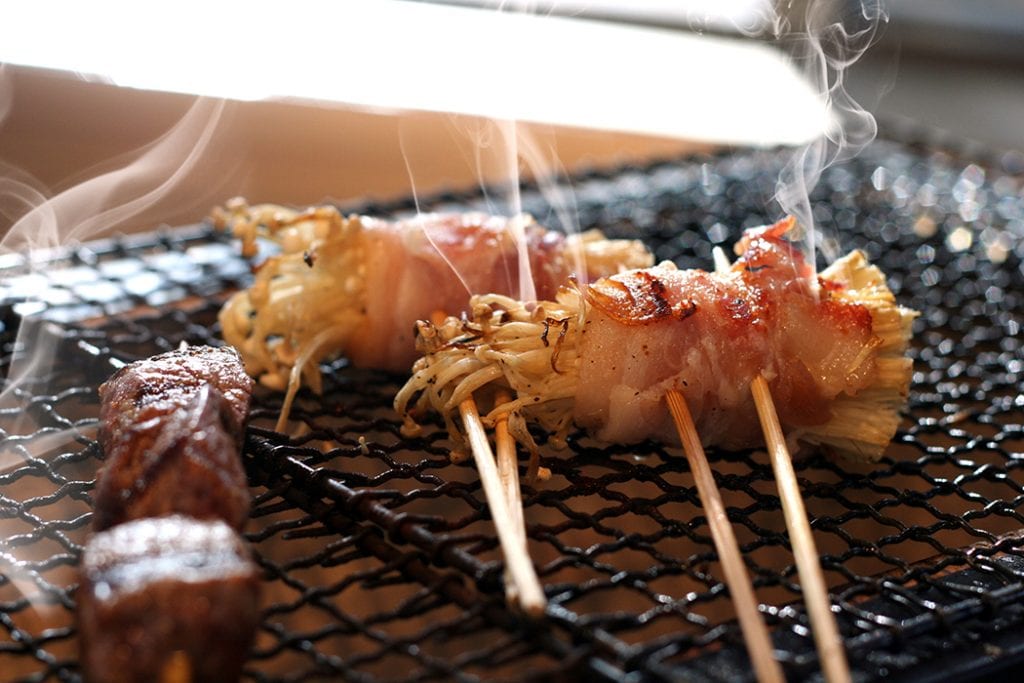 At the entryway to the restaurant is a small fish market. Market items include seafood and take-home kits to make sushi. The artisanal market also offers several street-fare inspired grab-and-go bento boxes and rice bowls prepared fresh throughout the day for a quick lunch on the run.
All the fish at Dragonfly is flown from Japan, and produce is from local farms. The focus is authentic and fresh, and you taste that in each bite.