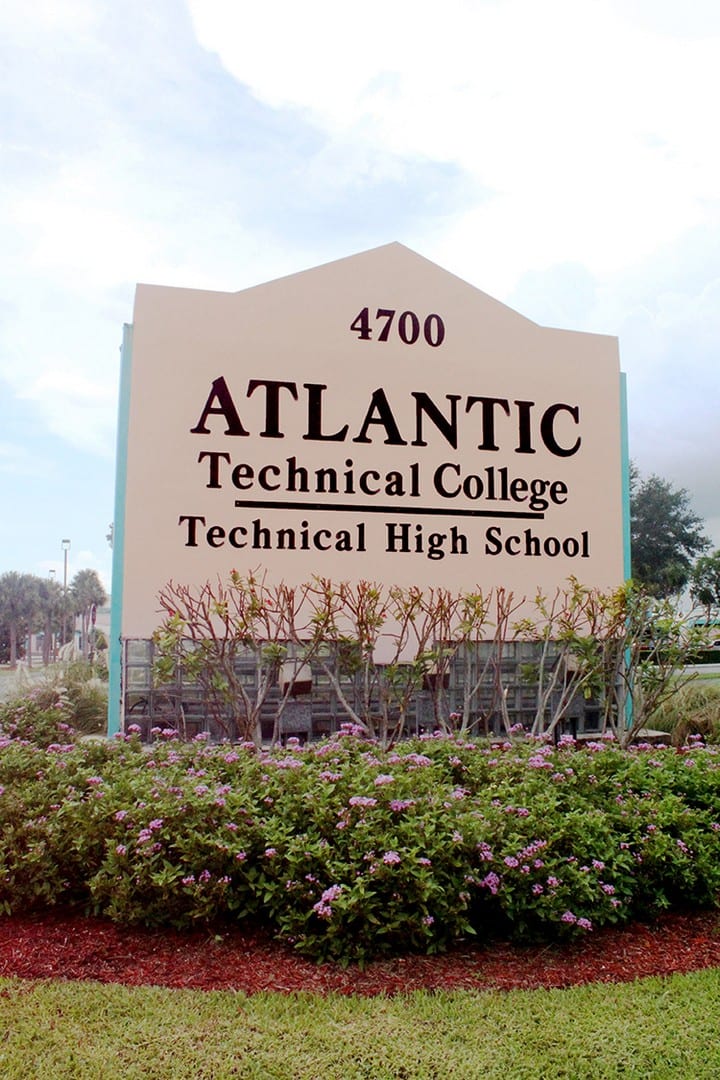 Feature
"The City of Coconut Creek will now be the home of your second public college, along with Broward College," says Robert Crawford, director of Atlantic Tech in Coconut Creek.
Atlantic, as well as the McFatter and Sheridan technical centers, have been around for decades, but have recently been granted the right to change their names in the hopes of attracting more students. They will now be known as Atlantic Technical College, McFatter Technical College and Sheridan Technical College.
"This has been a major goal for us, and, after 15 years of talking, writing, presenting and politicking, it finally happened," says Crawford.
According to Crawford, this change will:
• Clarify and strengthen the schools' mission and public perception,
• Increase student enrollment, access and affordability,
• Level the competitive playing field in post-secondary workforce education,
• and improve the marketability and branding of their post-secondary career technical and adult education programs
"It's kind of a no-brainer. Where would you rather want to go to school – a center or a college?" asks Crawford.
He says the name change will allow Atlantic Tech to apply for grants only available to colleges. The Broward County School Board-approved change will also be helpful for job-seeking students, since many employers aren't familiar with the technical centers.
Keianna Sutton, 21, a student in the dental assistance program at Atlantic Tech, likes the name change.
"I never liked the name technical center because I felt like people looked down on technical education," she says. "But now I'm actually going to a college. It does seem better."
According to Crawford, Atlantic Tech doesn't plan to compete with Broward College. The technical school offers certificate programs only, not two year associate degrees. And, students who have completed the technical schools can apply their credits toward a degree at Broward College.
Says Crawford, "We look forward to all the good things this change will bring forth for our students and the city."