Individuals, organizations and companies throughout South Florida continue to recognize and support the tireless work being done by health care employees and first responders during the coronavirus crisis. Here are three such examples.
Essential Meals (pictured above): This GoFundMe page, recently launched by Alyssa Lovitt and Sheriann Namer, honors the front-line service of EMTs, paramedics, firefighters, police officers and countless others. "We do not want them to worry about lunch and dinner," Lovitt and Namer write, "so they can continue to focus on the nurture, care and safety of the people they serve." Over its first four days, the page raised more than $3,500 and already had made deliveries, including one to Fort Lauderdale FOP Lodge 31. Restaurants that have agreed to participate include Bravo Peruvian Cuisine, Smokey Bones and Exquisite Catering by Robert. Visit gofundme.com/f/essential-meals to make a donation.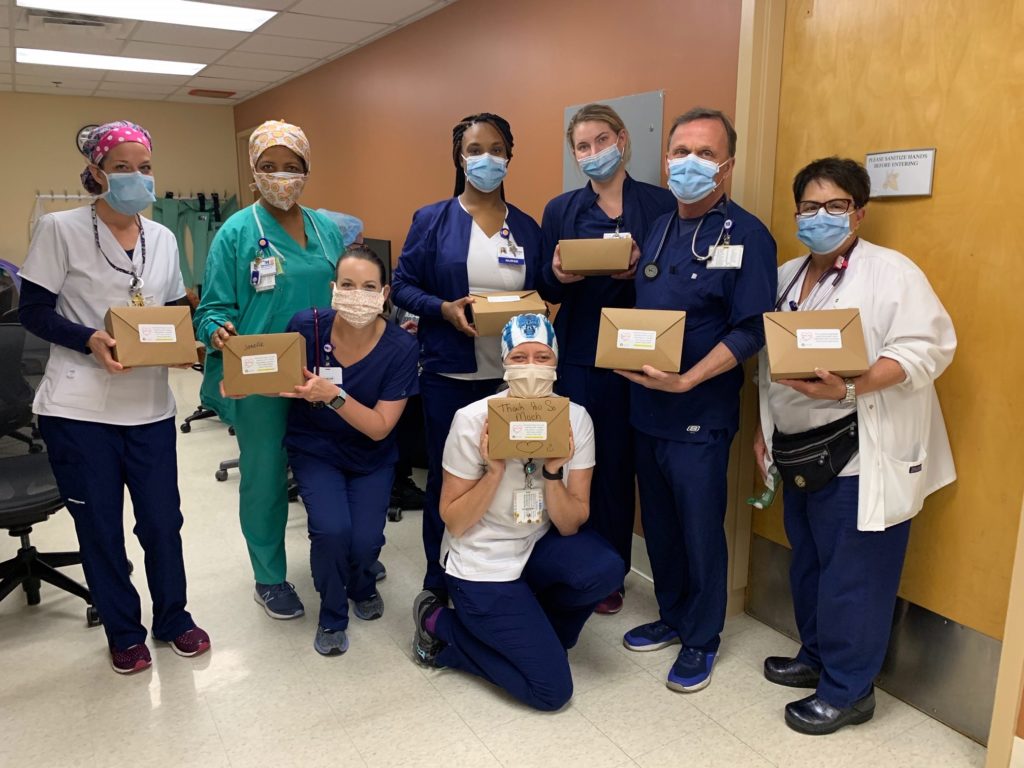 BBX Capital and Hoffman's Chocolates: Through April 22, staff and executives from BBX and Hoffman's will deliver 100 boxed lunches to 10 hospitals throughout Broward County, including Joe DiMaggio Children's Hospital, Memorial Regional Hospital and Broward Health. The lunches include a gourmet meal by Artisan Foods and a chocolate bar from Hoffman's. "It is important that we band together as a community and give back to our local health-care professionals, who are putting their lives on the line every day for our safety," says Lois Marino, executive director of the BBX Capital Foundation. (hoffmans.com)
Kiwanis Club of Little Havana: Volunteer members of the Little Havana Kiwanis and its foundation will provide 250 doctors and nurses from Jackson Memorial Hospital with lunches on Thursday. Five floors at Jackson have been designated solely for the treatment of COVID-19. "If other organizations such as ours and private sector groups join this initiative, we will not only help these front-line professionals, but we will also support local hospitality businesses with the purchase of food," says Tony Lorenzo, chairman of the Kiwanis Club of Little Havana Foundation.