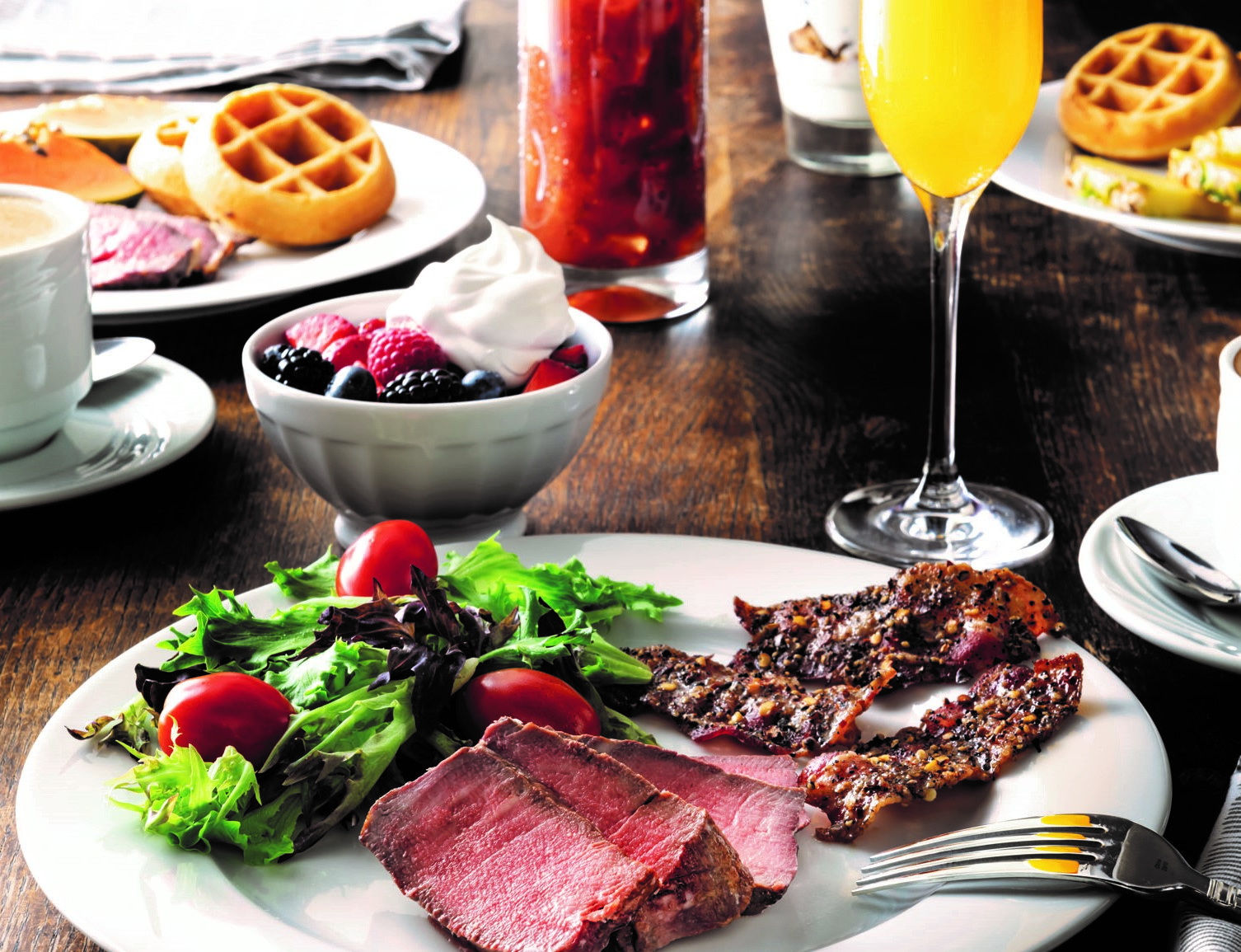 Fogo de Chão Delivers Meaty Experience on Las Olas Boulevard
The internationally-renowned Brazilian steakhouse continues its global expansion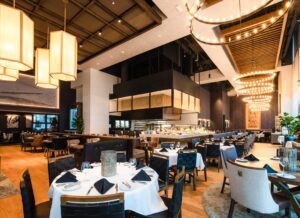 Las Olas remains known for its wide selection of high-end restaurants perfectly capable of producing an elegant evening. Yet, the luxurious interior mixed with the carnivorous food experience at Fogo de Chão stands out among the establishments in the area. Located along the east side of Las Olas under the opulent The Main Las Olas, a 1.4 million-square-foot, mixed-use office, residential and retail community, Fogo de Chão provides the ideal setting for enjoying the culinary art of churrasco. For those less familiar, churrasco is the Portuguese and Spanish name for grilled meat and Fogo de Chão certainly takes the grilling experience to the next level. The chic 226-seat dining room showcases dry-aged meat lockers for in-house aging and towering wine cases to generate a unique dining atmosphere.
After choosing the churrasco experience, guests only need to flip a green/red card to green to begin sampling a nearly endless line of premium meats, including Filet Mignon, Linguica, Costela (Beef Ribs) and Alcatra (Top Sirloin), to name a few. All the selections are perfectly complemented by authentic Brazilian side dishes, including crispy polenta, mashed potatoes and caramelized bananas, which generate a nice blend of flavors to add variety to your palate. If you prefer a rarer cut or well-done, there is no shortage of options to enjoy. But be warned, once you flip the card to green, turning it over to red to pause or end enjoying the carving slabs of seasoned meats will be the most challenging part of the experience. If that's not enough to satisfy your food cravings, the churrasco experience is also complemented by the fresh and seasonal Market Table and Feijoada Bar featuring a bevy of exotic vegetables, imported cheeses, smoked salmon and cured meats to enhance the offerings. Once finished with the Market Table, guests can quickly turn to premium meats crafted by gaucho chefs who butcher, prepare and grill various cuts of protein over an open flame served gaucho style.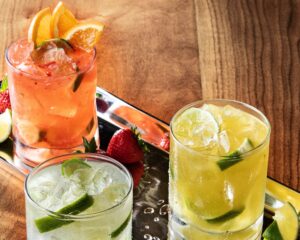 While the churrasco experience alone can meet the highest standards, the venue's craft cocktail selection, highlighted by Brazilian-inspired cocktails, adds even more taste and elegance to the evening. The Strawberry Hibiscus Caipirinha featuring Silver Cachaça and a house-made hibiscus elixir with strawberries was expertly crafted to provide a tropical South American taste.
With customizable menus, including gluten-free or vegetarian meal options, along with beautiful private and semi-private dining spaces, Fogo de Chão caters to a diverse crowd seeking an elevated experience focused on mouthwatering tastes and sophistication. In addition to the churrasco experience, its wide range of menu selections includes a 20 oz. Wagyu New York Strip, dry-aged 32 oz. Long Bone Tomahawk Ribeye and 24 oz. Wagyu Ribeye. For seafood lovers, its Brazilian-inspired options include Chilean Sea Bass and a Seafood Tower. A contemporary bar area and indoor and outdoor lounge seating adds sophistication to the site, with guests being able to indulge in a Happy Hour cocktail (served all day, by the way) and small plates like lobster and shrimp tacos, churrasco meat boards and grilled Brazilian cheese ensure they won't be disappointed in the varied selection.
Whether bringing along a date, family member, business colleague, or casual friend, Fogo de Chão isn't just about offering as much food and variety as one can eat. Its exceptional service, contemporary dining experience, and perfectly curated menu ensure everyone's tastes and preferences are met and perfected.
Photo Credit: Evan Pierce