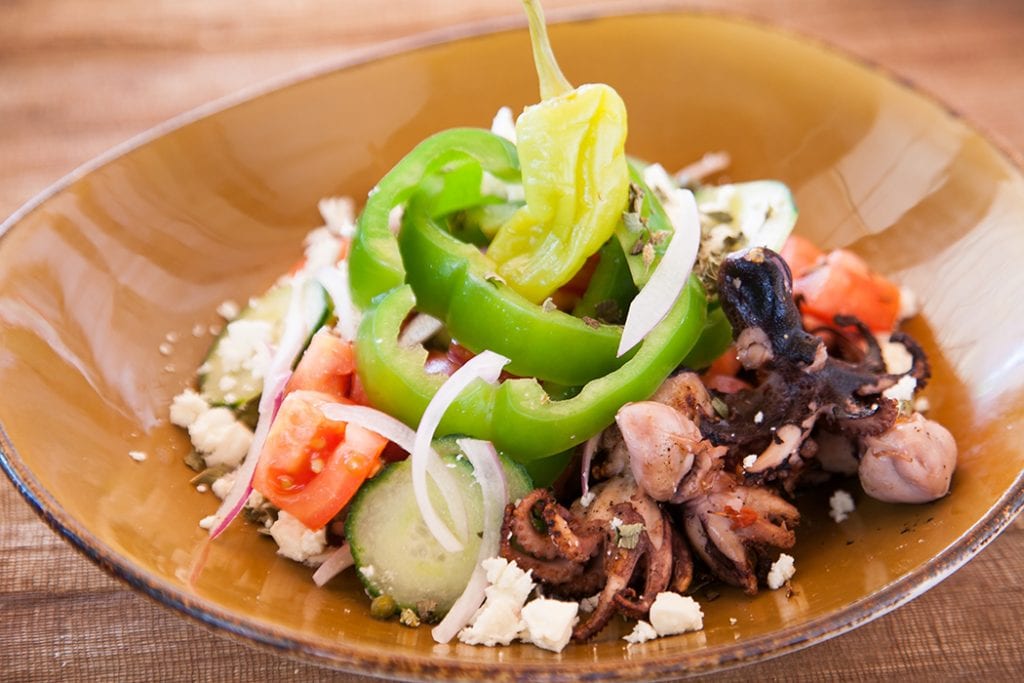 Miami's Wynwood neighborhood becomes the focal point of the art world during the first week of December, when South Florida welcomes the international art community for yet another turn of Art Basel Miami Beach.
Wynwood once was a decaying warehouse district and not at all trendy. But in 2004, New York developer Tony Goldman saw an opportunity and acquired 25 properties with a vision to create an artistic and architecturally interesting pedestrian neighborhood. Fast forward to 2009, when Goldman, in collaboration with curator Jeffrey Deitch, presented Wynwood Walls to the Art Basel crowd. The Walls drew international attention, featuring the work of nine leading artists who used the building walls as canvases.
The Walls continued to evolve in 2010 with additional murals, and on Nov. 26 of that year, Wynwood Kitchen & Bar was born during Art Basel. This synergy of art and food at the center of all things hip and cool has been successful ever since.
Entering the restaurant, you are immediately greeted by gorgeous artwork, an iconic statue and a friendly staff. Outdoor seating is available so, weather permitting, take advantage of the patio. It also allows you to enjoy the Walls and literally be part of an ever-changing art scene.
We perused the menu while sipping on a crisp Albariño from Serra da Estrela Winery. The restaurant has more than 30 wines by the glass, so you have a chance to pair your food selections with different wines throughout your meal. It also has an ample list of craft beers, both on tap and bottled. That includes Wynwood Brewing's La Rubia among other local and state offerings.
Miguel Aguilar has been WKB's executive chef since 2011. Born in Venezuela, he previously dazzled foodies in Philadelphia, where he served as executive chef at Doug Rodriguez's Alma de Cuba, catering chef for venerable restaurateur Stephen Starr, and opening chef for El Rey Restaurant. He tweaks the menu twice a year, keeping favorites while exposing patrons to new options. Many staff members have long tenures thanks to Aguilar and the Goldmans, who have cultivated a sense of family and loyalty.
The menu is separated into hot and cool small plates, meant to be shared. Fortunately, the small plates aren't that small. We started out with several tapas. Ropa vieja empanadas made with chicken and served with cilantro crema were a hit. About 450 of these exquisite empanadas are made in-house every day and have an addictive hint of heat.
We also had tuna tartare and ceviche mixto—Aguilar says the perfect ceviche is marinated for only 15 minutes—and both offerings were delicious.
Most dishes are served with a condiment made in-house. Cilantro crema, parsley garlic crema, mango aji amarillo sauce—they all bring out the nuance of the dish without overpowering them. The hummus and guacamole also were well made.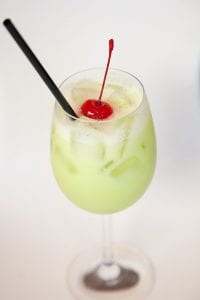 We sampled the chicken and skirt steak skewer. Both were good, but the chicken thighs served with chipotle aioli were the table favorite. Braised short ribs with mashed boniato (a variety of sweet potato) were next, accompanied by a red wine demi glace. The short ribs were fork-tender, and the mash was an upgrade from the mashed potatoes typically served at other restaurants.
I'm always trying to find the perfect scallop in Miami, and I found it at WKB—two scallops, pan-seared and served with a salad of tomatoes and feta cheese.
For those who favor vegetables, there are many options. The roasted mushrooms feature three varieties, cooked with rosemary and garlic. Roasted cauliflower was a perfect blend of the vegetable cooked al dente, Applewood smoked bacon and caramelized onions.
Although many are on the menu, we shared one dessert: Latin Misu. As our server Helen described it, it's a marriage of tiramisu and Miami-favorite tres leches. WKB's rendition includes lady fingers, tres leches (in this case, evaporated and condensed milk paired with heavy cream), espresso and toasted meringue. We had it with a cortadito; it was an excellent finishing touch.
WKB is the perfect combination of food and art. Every time I go, I am surprised by something new, whether on the menu or on the Walls. After dinner, leave your table and stroll around the Walls and enjoy the views. Wynwood Walls is free and open to the public. If you want to book a tour, go to wynwoodwalls.com/tours. It's special to see the locals enjoy it, taking selfies and making memories, and it will surely be a frequented site during Art Basel this month. 
Wynwood Kitchen & Bar
2550 NW Second Ave.
305.722.8959