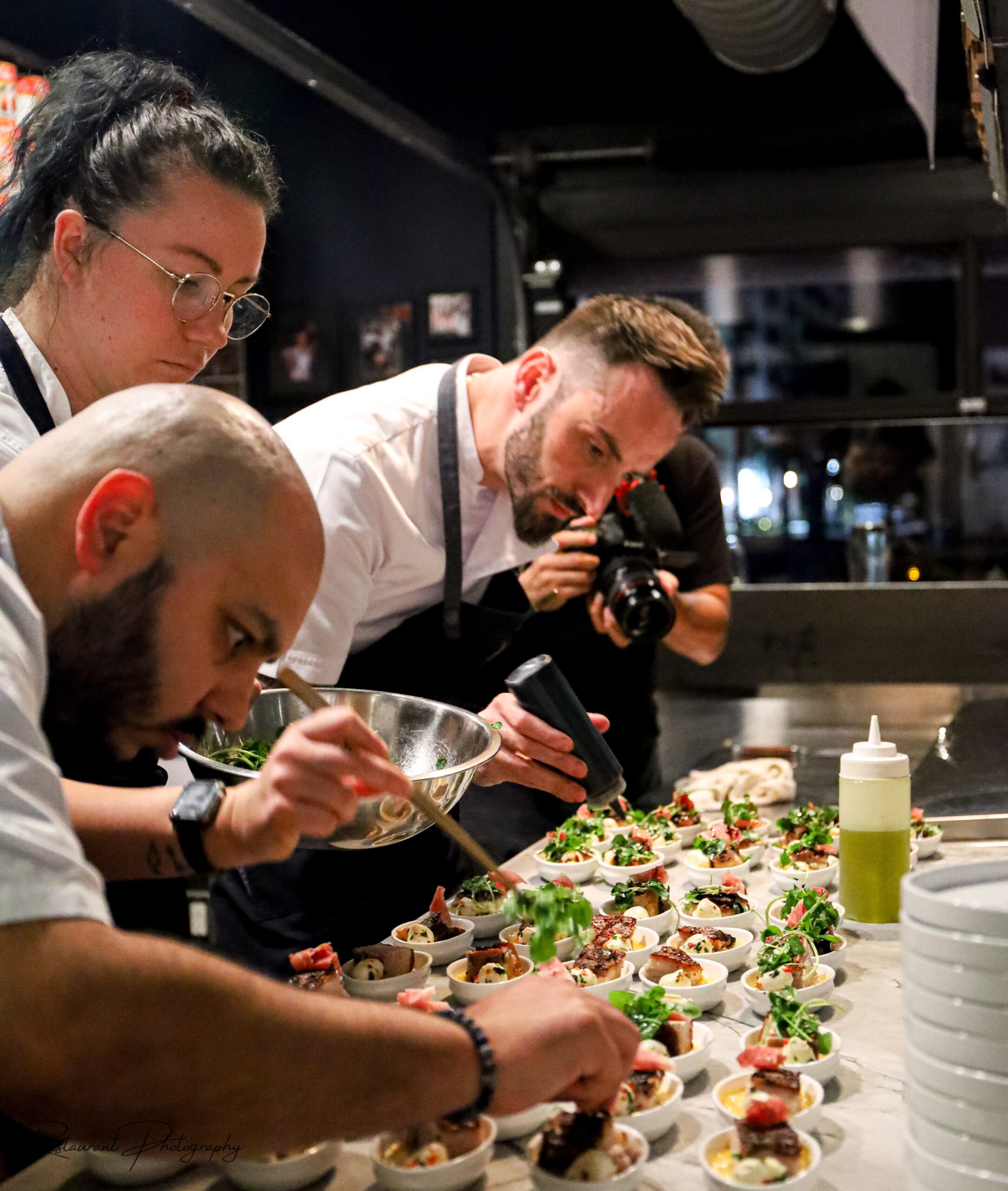 Foodie Feast in Fort Lauderdale
Visit Lauderdale presents a don't-miss Food & Wine Festival in January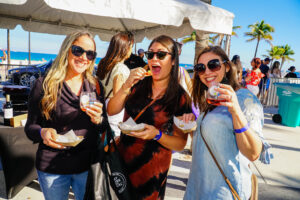 A rebranded epicurean extravaganza promises a week of kitchen demonstrations and gourmet bites from some of Broward County's most inspired chefs. That's just part of the allure at the
Visit Lauderdale Food & Wine Festival
, which is slated for Jan. 9-15 at various locations. Co-founders Kate Reed and Phillip Marro have expanded the offerings at the former Greater Fort Lauderdale Food & Wine Festival, creating a full schedule of cooking classes to complement the popular Grand Tasting event.
Among the highlights:
• Tuesday, Jan. 10: Chris Miracolo, corporate executive chef of The Restaurant People, pulls back the curtain on your favorite homestyle dishes at Southern Cooking 101. Expect insights into fried green tomatoes, low country shrimp and grits, fruit cobbler and more. (Location: TRP Taste)
• Wednesday, Jan. 11: Sabrina Courtemanche, executive pastry chef at Riverside Hotel and winner of Sugar Rush Christmas on Netflix, shares some of her sweetest secrets during Cake Decorating—In a Galaxy Far, Far Away. Attendees will create their own four-layer cake with buttercream icing and sculpted fondant details.
• Thursday, Jan. 12: The slice is right during this ingredient-by-ingredient class with Tom Magaddino at his home base, Pizzeria Magaddino, that culminates in a Neapolitan-style pie. As a bonus, The Art of Pizza demonstration includes a cold beer selection from Gulf Stream Brewing Company.
In addition, chef Jorge Montes—the native of Peru who stages live-stream cooking classes, pop-up events and private cooking parties through Sazoned.com—will host kitchen demonstrations throughout the week, including sessions on empanadas (Jan. 9) and tapas (Jan. 11).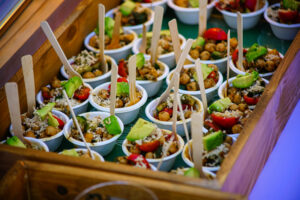 The foodie fun continues on Saturday, Jan. 14, with The Grand Tasting at Las Olas Oceanside Park (noon to 4 p.m.). The event (ages 21 and over only) includes unlimited bites and beverage tastings, a demonstration from Jason Smith (familiar to fans of the Food Network for victories on several competition shows), and live music from local standout Alexander Starr.
Proceeds from Visit Lauderdale Food & Wine Festival benefit Joe DiMaggio Children's Hospital. Visit VLFoodWine.com for the complete rundown of programming and to purchase tickets for any of the events.