Photos by Evelyn Suarez
In late January, before the words "quarantine" and "social distancing" became part of everyday vernacular, Brian Rifkin simply wanted to offer a fast-casual seafood dining option, which he found lacking in the Coconut Creek area.
Alongside his partner and chef, Zach Parker, Rifkin opened The Fish Joint attempting to "fill a void." This phrase seems to be Rifkin's personal mantra for decisions at the restaurant. Whether it's offering vegetarian and non-seafood options on the menu or opening a fish market to meet customer demands for fresh seafood during a pandemic, Rifkin listens to the customers.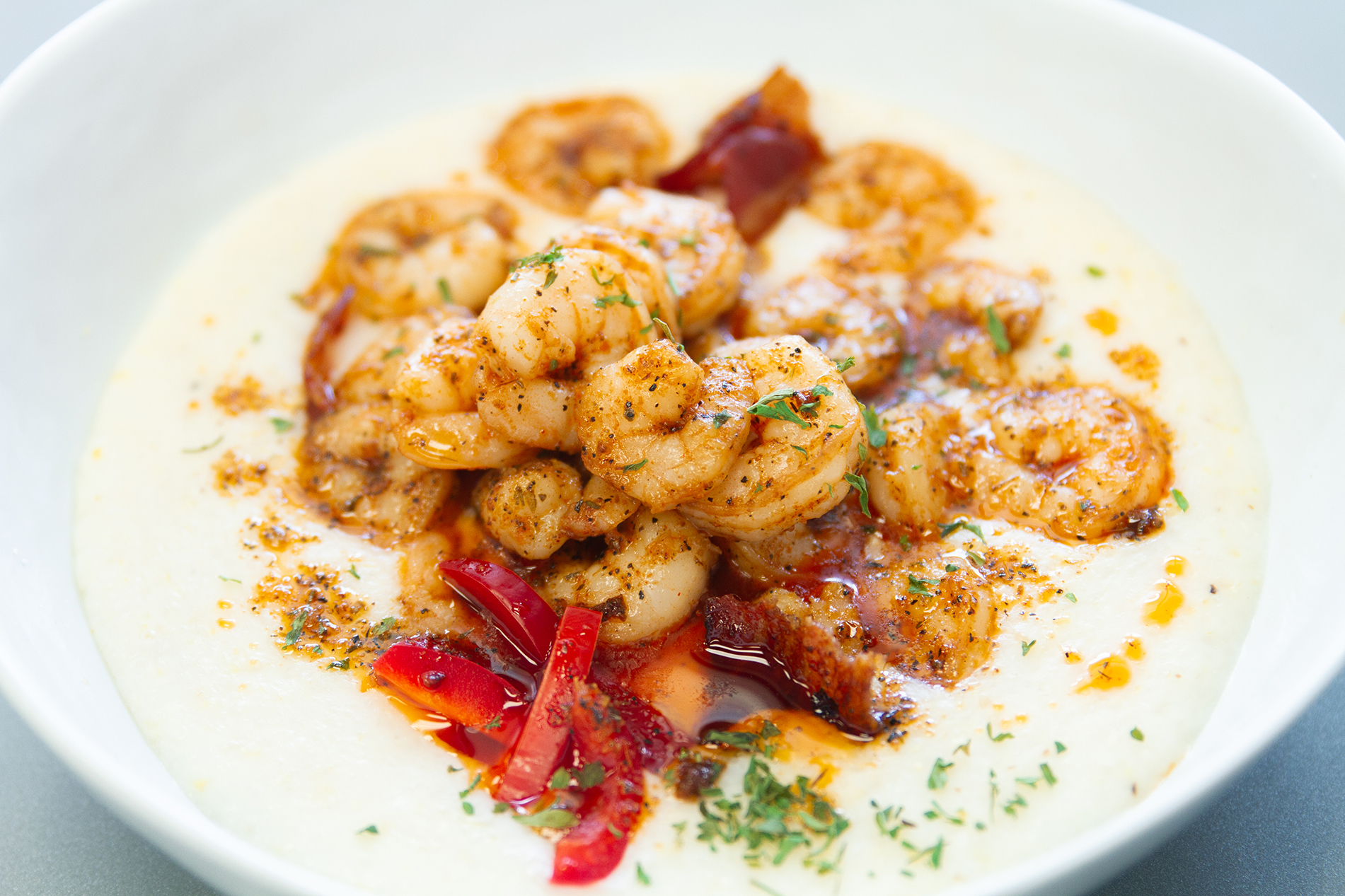 "I always have to have some involvement, because I love food," says Rifkin, whose parents and grandparents owned restaurants. "What I like even more about food is making people happy. That's why we're so driven to doing what the customers want, because that's really what it's about."
It's why Rifkin believes in the power of word-of-mouth to promote the restaurant.
"We started with pretty good momentum," Rifkin says. "We didn't do any advertising. We had a little seating inside, and we could kind of open the doors and let word travel. Fortunately, people really liked the food. … We started getting reviews and then the business just kind of built upon itself from the local community. So, we got off to a pretty good start—then everything happened."
With an opening so close to COVID-19 pandemic shutdowns and stay-at-home orders, The Fish Joint has had its fair share of setbacks, such as having to rely on third-party delivery services that reduced restaurant profit.  Rifkin, however, has remained optimistic, with his main goals during this crisis being to stay open, keep his employees working—and help the community.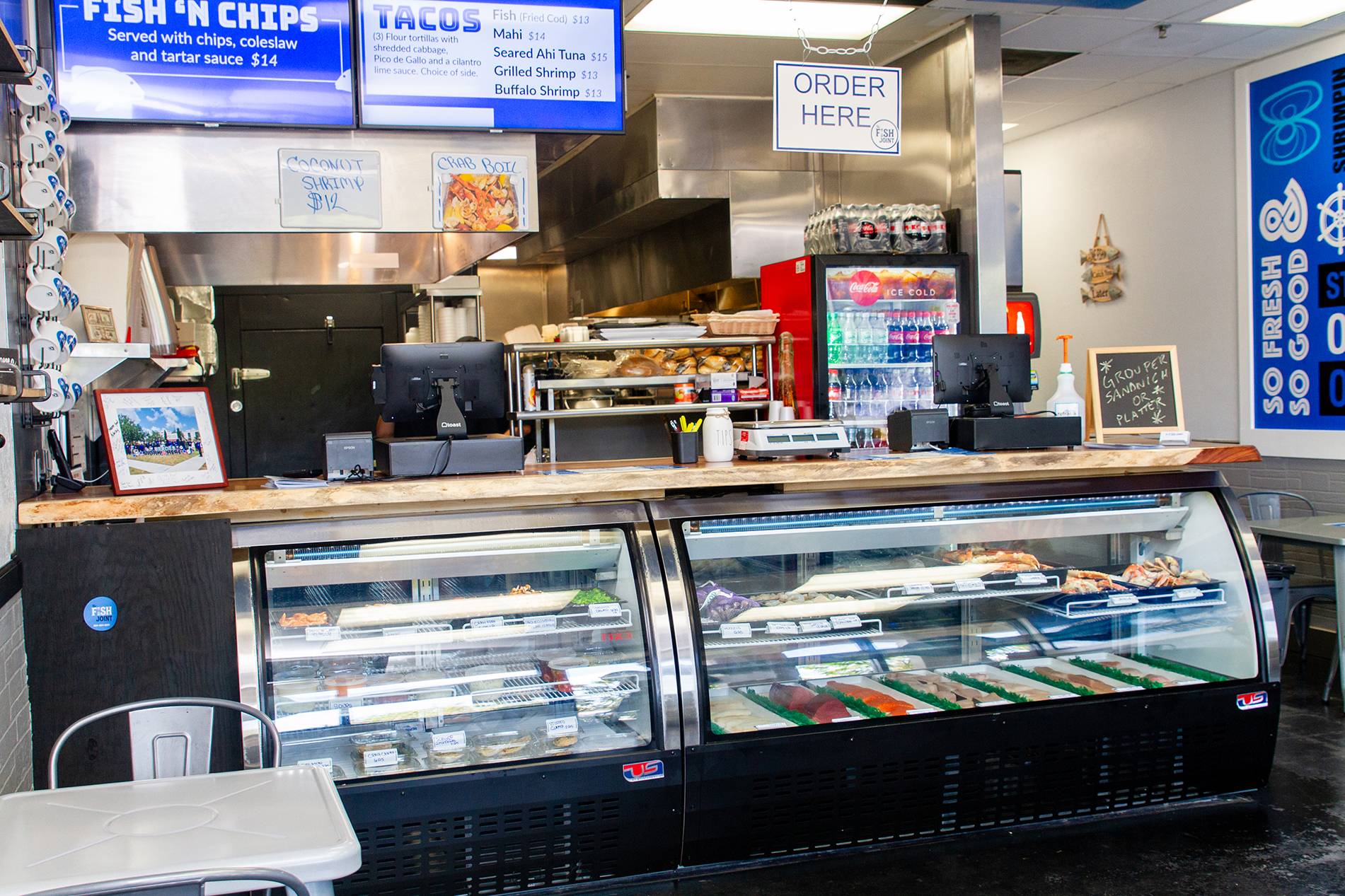 "What popped in my head was, 'What can we do for the community?' So, we started donating lunch every day to the nurses at Northwest Medical Center [and] to the fire department. … We did a special menu for the police, and business started doing well."
This altruism seems to have paid off in the form of praise for The Fish Joint's food. A common favorite is the classic fish n' chips—Rifkin has met some of the self-proclaimed fish n' chip connoisseurs that hold the Fish Joint's in high esteem. Other popular dishes include the New England clam chowder, the crab boil (featured image above)—not technically on the menu but often requested since it was once offered as a special—and the lobster bisque, which, funny enough, Rifkin is not a fan of himself.
"At the end of the day," Rifkin says, "I won't serve anything that I won't eat or feed to my family … I know I'm not going to like everything, but as far as the quality and the freshness, that's how I do it. If I'm not going to feed it to my kids, then nobody's eating it."
The Fish Joint
Location: 4570 Lyons Road, Suite 103, Coconut Creek
Info: 954.634.0277; thefishjoint.com
Social: Facebook and Instagram