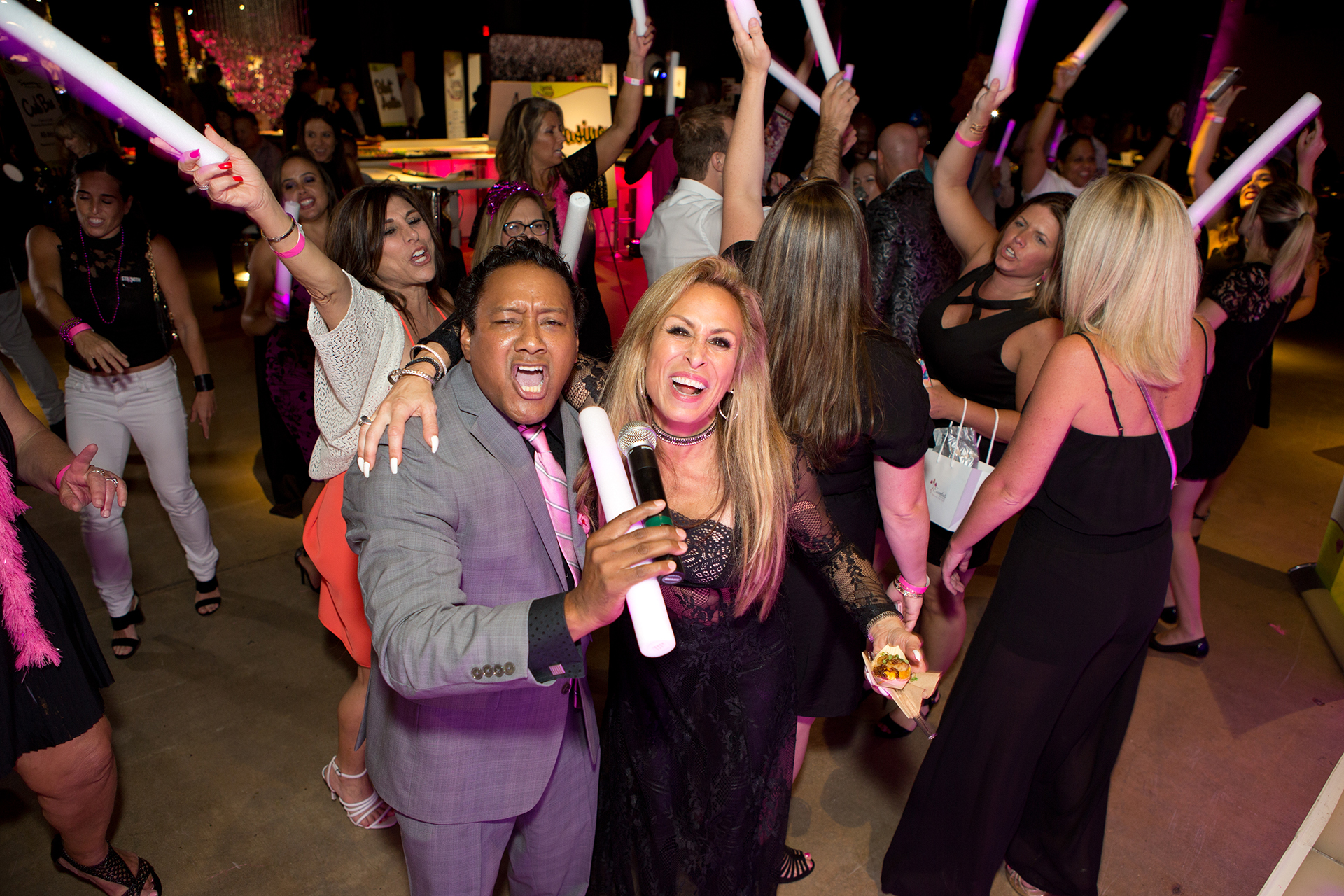 When Tammy Gail was recovering from a double mastectomy, she made a deal with the universe.
"I'm not a religious person, so maybe I was drugged up," she quips. "But I said, 'If you get me through this so I can see my son graduate from high school, I'm going to do something really big for women with breast cancer.'"
Fifteen years later, both mother and son are thriving, while Gail's charity, Glam-a-THON, continues to manifest her promise.
Since its founding in 2006, Glam-a-THON has donated more than $545,000 to Broward Health Foundation, which distributes funds to breast cancer patients at Lillian S. Wells Women's Health Center in Fort Lauderdale and Broward Medical Center in Coral Springs. Each hospital has patient navigators who follow the individual journeys; as such, they can spot people in need. The foundation then steps in to fund services like transportation, grocery cards, and treatment for lymphedema (swelling of the arms or legs) and biopsies not covered by insurance.
"Where one thing ends, we pick up," Gail says. "It's doing the right thing for the person's life."
Even though Glam-a-THON helps women at their darkest and most vulnerable moments, it operates like an upbeat lifestyle brand. The Lipstick Lounge fundraiser embodies the nonprofit's "Stay Sassy" mantra. This year's 13th annual event takes place Sept. 6, from 8 to 11 p.m., at the Gallery of Amazing Things in Dania Beach. The "Stiletto Carnival" theme celebrates the diverse backgrounds of the women the foundation supports.
It wouldn't be the Lipstick Lounge without a nod to class and style. Apparel and jewelry will be available for purchase from some of the area's most high-end purveyors, while luxury cosmetics retailers such as Sephora will be showcasing their wares—and providing services such as makeup applications—at the Beauty Lounge. A portion of the evening's sales will benefit Glam-a-THON.
While enjoying the high energy of Latin performers, guests also can test their luck at gaming tables. On the epicurean side, expect bites and drinks courtesy of Seasons 52; whether it's caviar or chocolates, no palette will go unsatisfied. 
Tickets are $85 in advance and $95 at the door, with every attendee receiving a swag bag.
For more info, visit glam-a-thon.com or email [email protected].