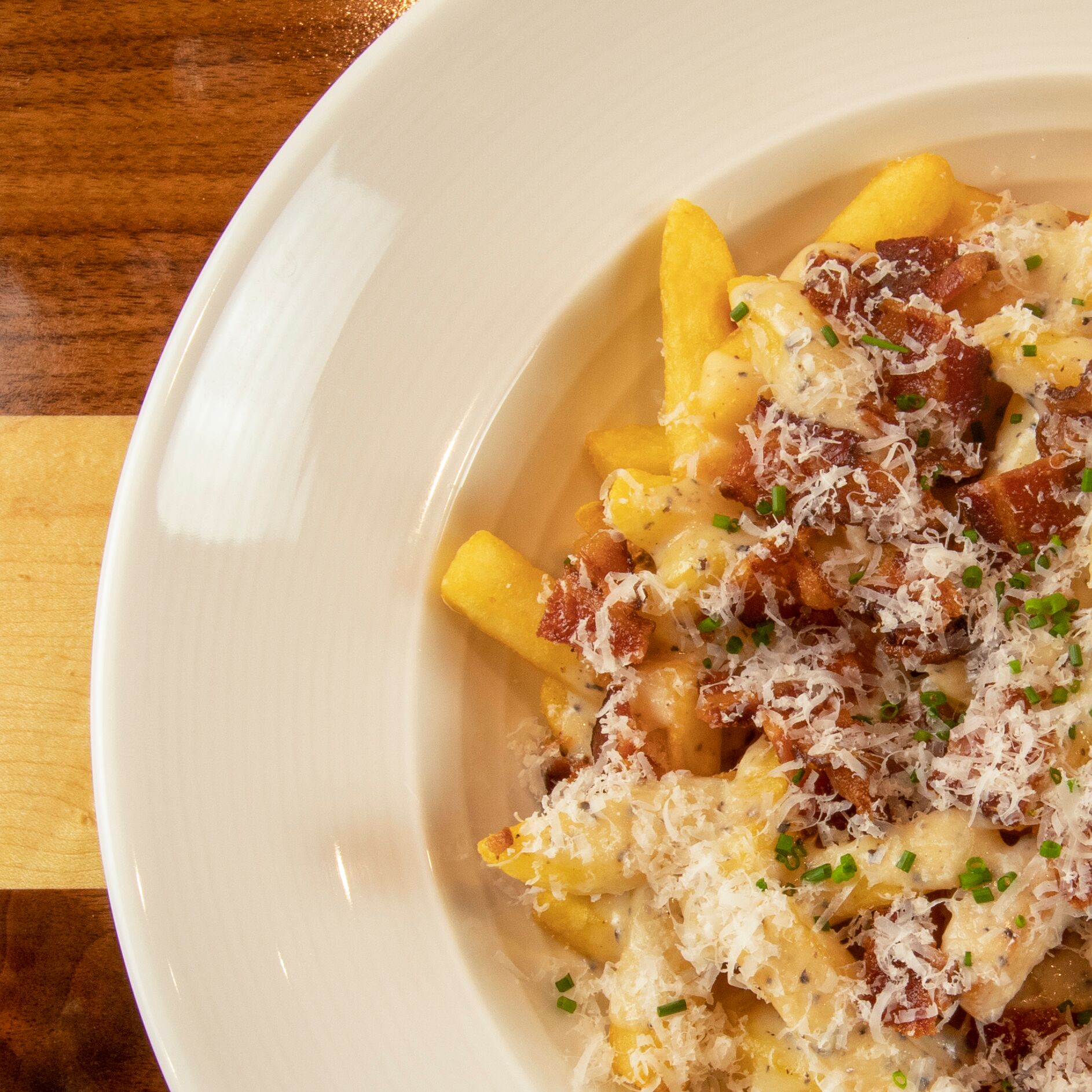 Grails Miami and Spanglish team up to provide meals for those most affected by Coronavirus concerns
Sister restaurants Grails Miami and Spanglish Craft Cocktail Bar + Kitchen are joining forces.
While social distancing measures are in effect, Spanglish will move operations to neighboring restaurant Grails. In line with this transition, the restaurants, both overseen by Cocktail Cartel, have teamed up to provide fresh, made-to-order meals for curbside takeout and delivery to feed the South Florida community.
The combination Cantina menu, available only for curbside takeout, features favorite menu items from both restaurants for only $15. Each Cantina meal includes a choice of soup or salad, and an entrée. Available entrées include a choice of sandwiches, burgers, chicken dishes, vegetarian dishes and even paellas and other options. The menu may change to satisfy demand, but all meals will be made with fresh ingredients and love.
Managing partner and co-owner of Cocktail Cartel Eddie Fuentes believes in the importance of creating accessible options for those in need in a time of uncertainty. "We are trying to do as much as we can to help the community, and we are trying to do it at a price point that is affordable.
"The only thing we can do right now is to feed people."
In a special effort to support those most affected during this time, Cocktail Cartel has also partnered with local providers to help first responders. For every meal purchased, Cocktail Cartel will donate a meal to a first responder in uniform, and those on the front lines of the hospitality industry facing work shortages. They are already confirmed to provide 1,000 meals but their goal is to provide 5,000 meals.
For the Cocktail Cartel team, the decision to remain open was about more than helping the community – it was about helping the staff as well. "Our decision to remain open is to fight through theses challenging moments, stick together with our team and do all we can to support our communities, from our hospitality professionals to our first responders to anyone that's hungry, we are here for you. Everyone is hurting and we need to continue representing this city in its best light."
To order a complimentary meal from the cantina menu, call (786) 870-4313. These meals are first-come, first-served with a limit of 100 per day.
In addition to the specialty Cantina menu, locals can stop by the Grails location to pick up a curbside meal from either of the restaurants' traditional takeout menus. Delivery is also available on Uber Eats, DoorDash and GrubHub. To place an order for pickup, call (786) 870-4313.
More Miami restaurants open for delivery or takeout:
Sushi Garage and Sunny Poke
1784 West Ave, Miami Beach, FL 33139
Sushi Garage and Sunny Poke apps + online at their websites
Doral: 5335 NW 87th Ave C102, Doral, FL 33178
Coral Gables: 2500 Ponce de Leon Blvd, Coral Gables, FL 33134
Uber Eats Delivery & Pick-Up
Pisco y Nazca Ceviche Gastrobar
Kendall: 8405 Mills Dr Suite 206, Kendall, FL 33183
Doral: 8551 NW 53rd t A101, Doral, FL
Available for pickup or free delivery on Uber Eats