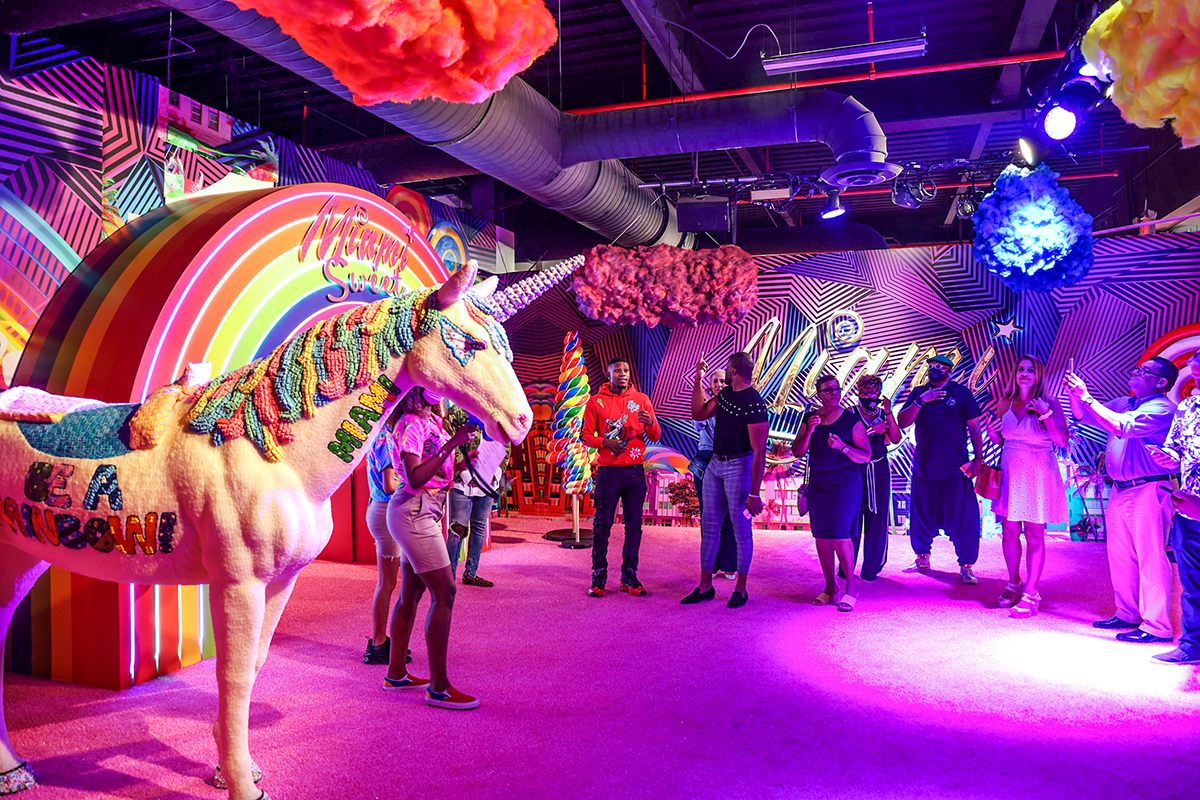 How Sweet It Is
The co-founder of Candy Kingdom launches the ultimate sweet experience at Aventura Mall
You don't need a sweet tooth to appreciate the sugar-coated splendor that's igniting the senses inside Aventura Mall. But it certainly helps.
Visitors are raving about Miami Sweet, the immersive and interactive ode to candy created by Jackie Sorkin that she describes as her love letter to Miami. It's a sensory-overload experience, cast over 20,000 square feet, that's exploding with sweet and savory treats, baked goods from local vendors, DIY candy-making activities. But that's even the half of it.
Sorkin, the co-founder of Candy Kingdom (her shop-entertainment attraction and experience company that's developed dream scenes for Oprah and the Kardashians), has designed a 12-room setting for young and old that includes a colorful confetti dance party, a Zoo Tropical jungle with licorice vines, a Versace-themed candy pop-art gallery, samba dancers in the Candy Carnival room, a butterfly fantasy work, and animal made out of candy.
Miami Sweet will enjoy a limited run at Aventura Mall until February. Visit miamisweet.com to learn more.