Shooters gives customers plenty of reasons to brave the elements
Photo by Evelyn Robles
If The Old Farmer's Almanac proves Nostradamus-like in its forecast, August will be the wettest month of the year, with above-normal rainfall and the potential for major storms—all the more reason to head toward the Intracoastal and grab a seat at Shooters Waterfront.
For the remainder of hurricane season, which runs through Nov. 30, Shooters (3033 NE 32nd Ave., Fort Lauderdale) is encouraging customers to step inside whenever the weather turns nasty and take advantage of its "When It Rains, We Pour" special. Rainy-day treats include half-price discounts on house wines by the glass, Shooters' house ale, four flatbreads and seven sushi rolls—including the Bamboo Bite, with shrimp tempura, cream cheese, avocado, jalapeño and hibachi sauce. Best of the all, the deal goes into effect anytime it starts to drizzle during normal operating hours.
Of course, such a special wouldn't be complete without a discounted Hurricane. We asked the staff at Shooters to whet our readers' appetites with the recipe to one of its signature cocktails.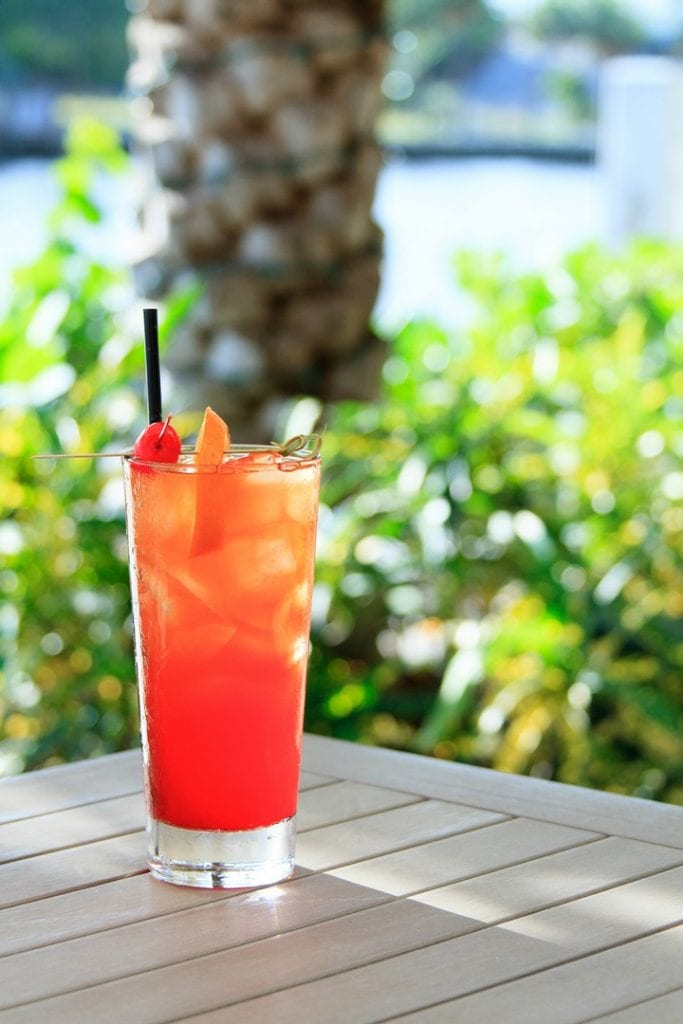 The Shooters Hurricane
3/4 ounce Cruzan dark rum
3/4 ounce Cruzan light rum
1/2 ounce gin
1/2 ounce amaretto
Pineapple juice
Orange juice
Splash of grenadine
Instructions: Build over ice in a specialty glass. Garnish with orange and cherry.