Why wait for monthly statements to view your financial assets when you can wear them on a daily basis? That's just part of the intrigue surrounding Laurea, the online purveyor of 24-karat gold jewelry launched by Deryk Rhodes (pictured, left) and Nicholas Whiteley that is changing the way people view their investment portfolio. 
The Palm Beach-based company sells its handcrafted pieces for men and women—pendants, cufflinks, rings, bracelets and more—by the gram weight, which is linked to the current price of gold. The more pieces/grams that Laurea customers purchase, the cheaper the grams become thanks to Laurea's portfolio pricing.
"Our unique investment platform allows customers to track their jewelry's value in the same way they would with their brokerage account or 401(k)," says Rhodes, whose background is in investment banking (Whiteley was a trader at boutique investment banks). "Over time, after seeing your Laurea jewelry appreciate in value, you can sell your piece back to us at the current price of gold, at any time."
Rhodes shared more with Lifestyle about why he and Whiteley believe their recently launched business is worth its weight.
Was there a specific a-ha moment that led to this concept?
I have long been a believer in the value physical gold can have as part of your portfolio. About four years ago, having purchased some gold bullion, I was putting the bars into my safe and couldn't stop thinking how much of a shame it was that this beautiful precious metal had to be hidden away and not be seen or enjoyed by anyone. So, I started searching for solid, 24-karat gold jewelry that I could keep as an investment but could also enjoy. To my surprise, it was virtually impossible to find in the United States.
This is when the story of Laurea began and our quest to design and manufacture solid 24-karat (100 percent pure) gold investment-worthy jewelry. It is this investment mindset that drives everything we do at Laurea—access to investment-grade gold jewelry without the high markup of traditional jewelers, the ability to track that value over time, and a lifetime sell-back guarantee so people can truly view this as part of their investment portfolio. Best of all, it's a beautiful piece of jewelry they can enjoy every day.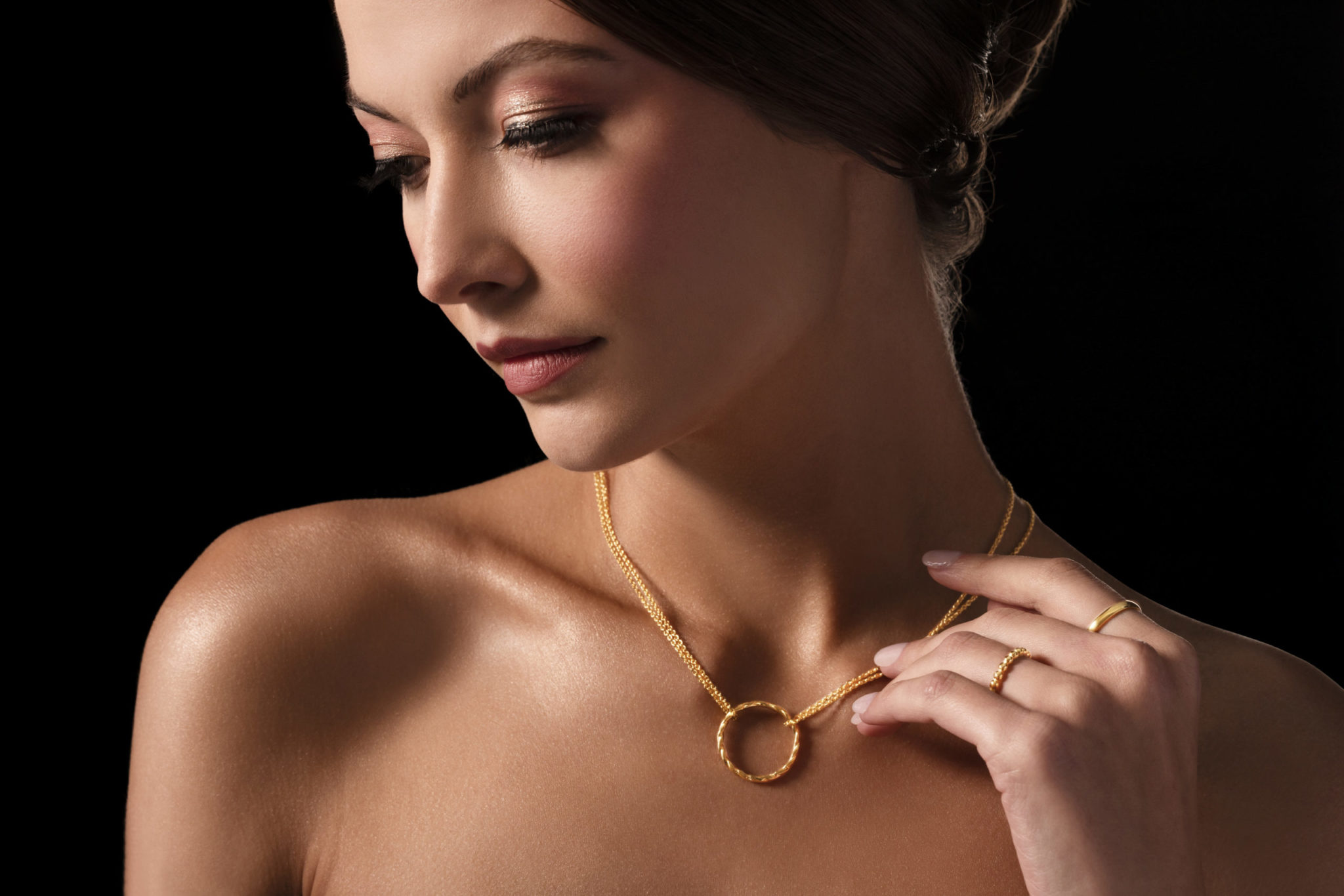 What makes gold such a reliable investment, especially for people concerned about economic uncertainties?
Throughout history, gold has been used to store wealth. This is down to gold's unique properties of being rare and permanent and its ability to keep pace with the cost of goods of the day. It is also the most nonreactive of metals, it does not degrade, rust or tarnish over time. Prices of things rise over time, and this inflation erodes the value of currency, which is why investing is so important. A dollar tomorrow is worth less than today. Gold can protect your purchasing power and combat inflation.
Unlike money or bonds, the government can't "print" or issue more gold. Gold deposits are becoming more scarce, and the average grade of gold being mined is trending down, constraining new supply. This scarcity drives gold's use globally as a safe-haven asset. We're in the midst of a global pandemic, political turmoil and more global uncertainty than many of us have seen in our lifetimes. Now, more than ever, being wise with your money is important. With Laurea 24-karat jewelry, you can invest for tomorrow without sacrificing your enjoyment today.
Obviously, there are more established jewelry brands. From an aesthetic and artistic standpoint, what do you think entices clients about Laurea pieces?
As mentioned, all our pieces are made of 100 percent, pure 24-karat gold. Most jewelry is 14 karat, which is only 58 percent gold, the remaining 42 percent being other inferior metals. Pure, 24-karat gold is not alloyed with any other metal; it's the only karatage that can make the claim that it's truly organic and 100-percent hypoallergenic for people with metal allergies.
Our pieces are designed and crafted in Palm Beach with a few intricate components made in Italy assuring that each piece is worthy of the metal it is made from. … [Being 24-karat], it has a luster that can't be replicated, and even in the most delicate of silhouettes, a weight that feels significant. 
Like the gold they are crafted from, our designs are classic and timeless, forged from a single ingredient, artisanal-crafted and traditionally finished by hand.