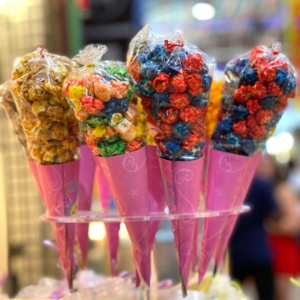 While it's true that communities across South Florida host variations of the outdoor weekend market, only Hollywood boasts a go-big-or-go-home version that spans 190,000 square feet. In fact, the Yellow Green Farmer's Market (3080 Sheridan Road) shows no signs of curbing its growth. 
The massive tin roof-covered complex, featuring some 600 stalls operated by more than 250 vendors, recently expanded its hours (10 a.m. to 7 p.m. on Saturdays and Sundays) and added four new tiki huts, creating an all-day destination for shopping, cocktails, culinary treats and live music. 
But that's just for starters. Along with two new bars coming soon, the market has plans in 2022 to add two air-conditioned experiences—a stylish shopping/dining destination (the Station) and a marketplace (the Nest) that features antiques and collectibles. 
Meanwhile, the traditional farmers market remains flush with local artisans, wellness products, fresh produce, clothing and jewelry vendors—and some 200 food and beverage stalls. Visit ygfarmersmarket.com to learn more.