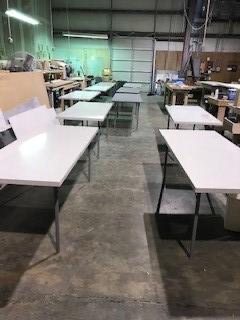 Broward testing sites for COVID-19 were among the recipients of one of the unique stories of generosity the pandemic has produced. Miami-based Trend Group, which produces mosaics, stone surfaces and more products throughout the world, mobilized its Trend Transformation franchise locations across the country to make donations that gave peace of mind to those working on the front lines of the crisis.
As Ricardo Wallis, managing principal of the Trend Transformations franchise location in Sunrise, explains, the pandemic arose soon after Trend Group introduced its product etherium by E-Stone, its Sebring-based manufacturing partner. The versatile surface is made of engineered stone materials, including quartz. It's also made with an antimicrobial treatment, embedded during manufacturing, so it doesn't go away over time.
During the pandemic, Trend Group donated tables made with the etherium slabs to hospitals, fire stations and community testing centers across the nation.
Wallis's Trend Transformations, one of 65 nationwide, was able to give away three tables to COVID-19 testing sites locally. Wallis said testing site personnel were grateful for the tables, which were an upgrade to the plastic tables being used. He emphasizes that though tables still have to be cleaned, he hopes that they gave the working at the testing sites one less thing to worry about.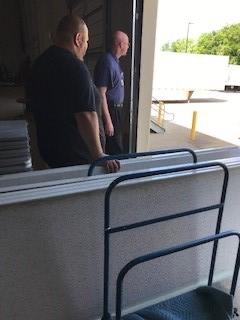 "The idea was to provide them with something that we believe was going to be of help in trying to at least keep those places clean and sanitized as much as we could," Wallis says.
He adds, "It felt great to be able to do something. …. For the business, it was great to be able to contribute with something because you always ask yourself, What can I do? … It was pretty nice to feel that we can do something about it."