It's competition time for Stoneman Douglas Eagle Regiment marching band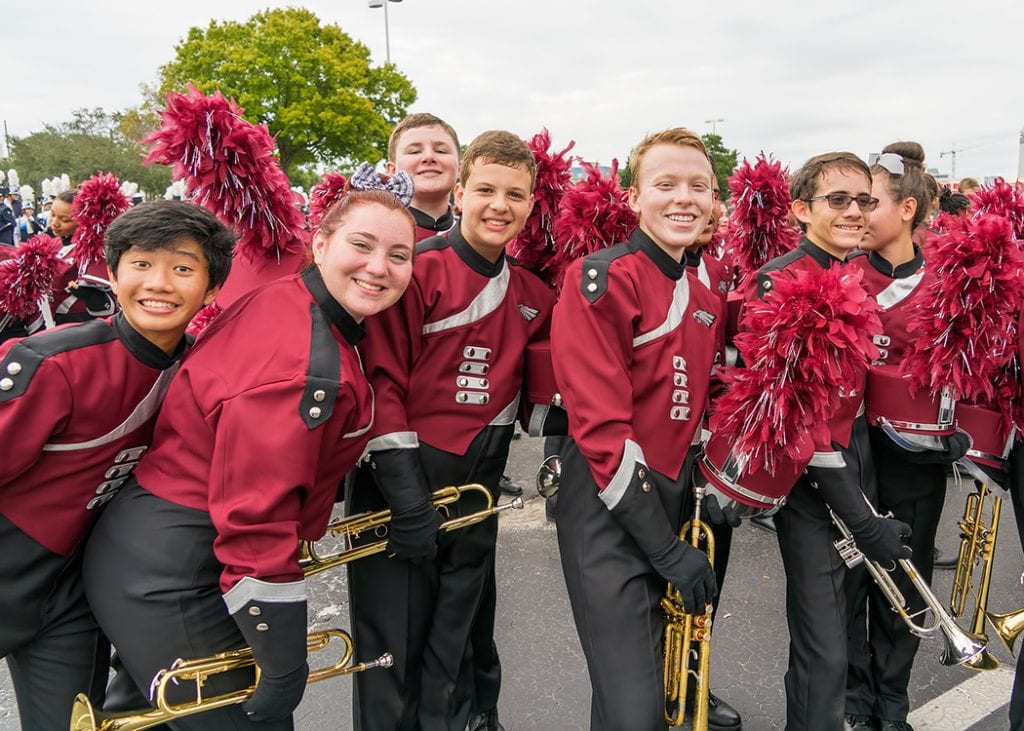 Marching bands have come a long way from being halftime entertainment during high school football games.
Today's band members are "musical athletes," says Alex Kaminsky, director of the award-winning Eagle Regiment competitive marching band at Stoneman Douglas High.
Drive by the school around 5 p.m. each day, and you'll see a few hundred band members warming up, from the wind and percussion sections to the color guard. On a makeshift practice area with painted hashmarks in the school's parking lot, and even before practice begins on the football field, there's a workout to be done—calisthenics, stretches, sprints and runs.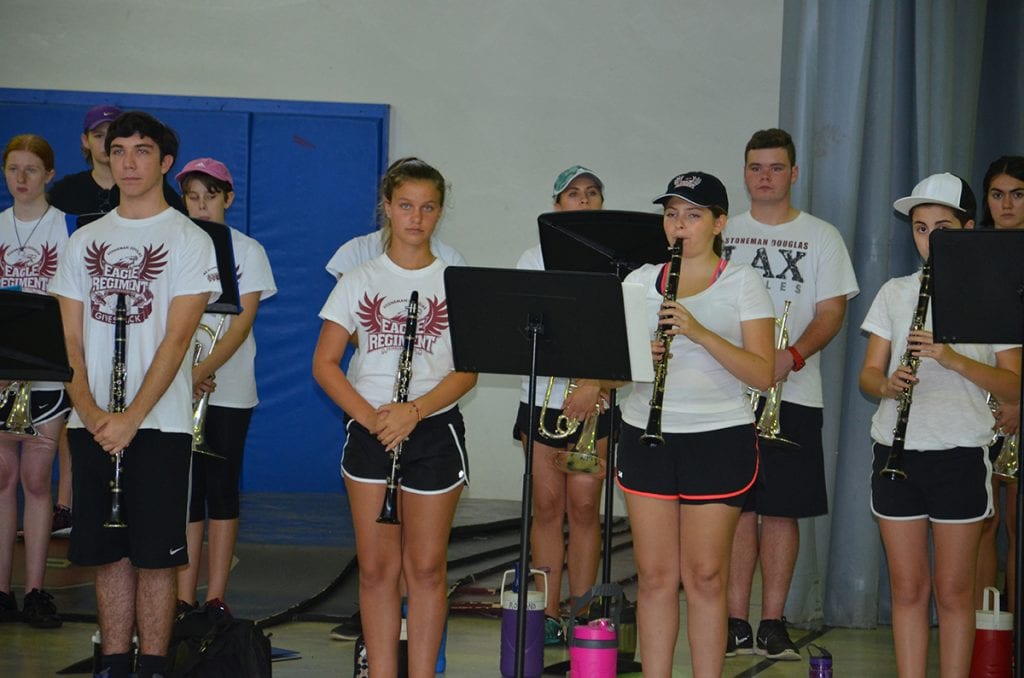 Kaminsky says band activity has evolved so much that it's very physical: "It's not just march straight, go left, then go right."
Appreciative audiences have taken notice of the band's efforts. At home football games, fans turn out as much to see the Eagle Regiment as the game itself. "When the band is coming in first place [in competitions] everywhere, people want to cheer that on," Kaminsky says.
It should be no surprise that the band's parents association is highly active in its support. Some participate in the field crews and coordinate chaperones and volunteers for events. Some work in the band store. Some sew and maintain uniforms. Some help build and paint the sets, which are used as part of the shows. Others create and maintain props.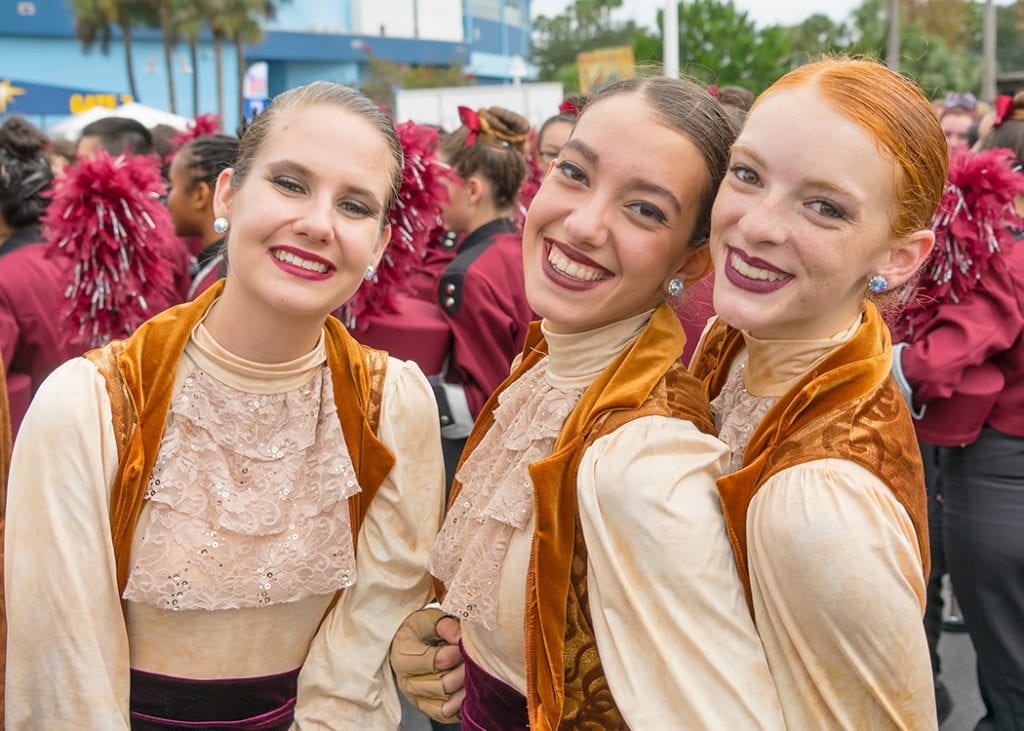 Right now, preparation is underway for two important competitions. Bands of America takes place Oct. 29 in Atlanta, featuring dozens of high school bands from throughout the Southeast, followed by the Florida Marching Band Championships in St. Petersburg on Nov. 12. The rest of October and November is filled with regional competitions.
A WINNING LEGACY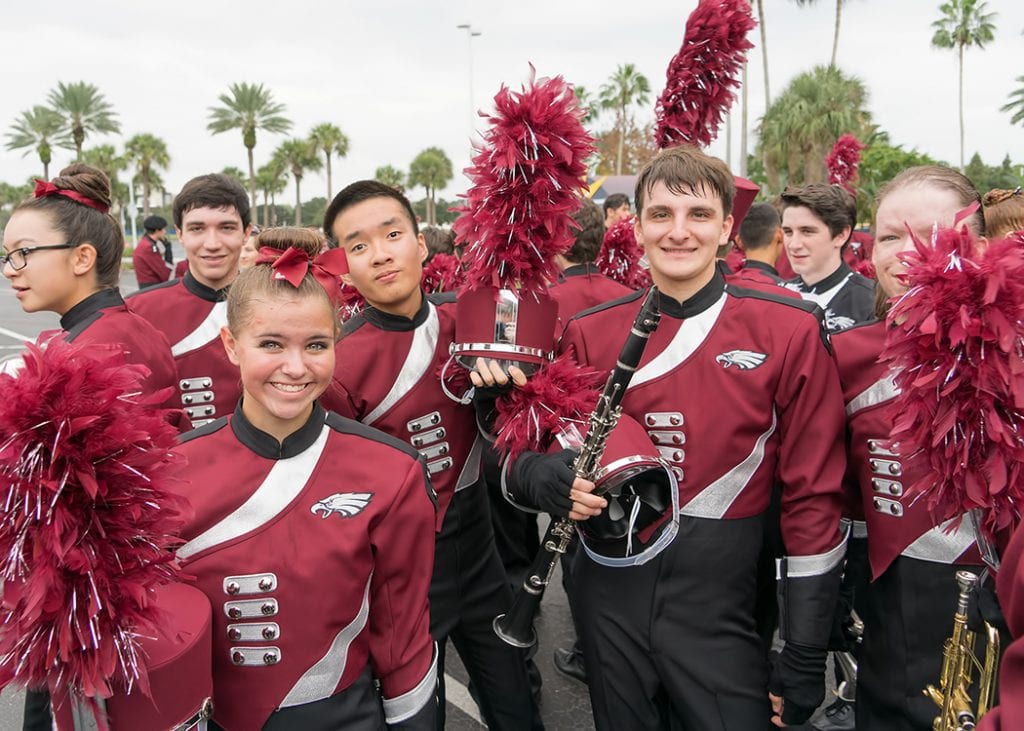 John Rusnak was Stoneman Douglas' band director from its 1990 opening until he died in 2014, having built a program that quickly became the pride of the school. Kaminsky took the reins in 2015 to continue Rusnak's legacy.
"The principal [Ty Thompson] was very committed to getting the most qualified person to continue the program. It has had a pretty solid tradition and has been consistent, especially in the marching area, as far as their level of achievement," Kaminsky says.
Kaminsky plays clarinet, saxophone and baritone, and he marched in the band at the University of Florida, where he earned a bachelor's degree in music education before getting a master's degree in music from Indiana University.
He began his instructional career in 1989 at Cocoa Beach Junior/Senior High School, where he spent six years, then moved an hour west to Auburndale High for five years. From there, he directed bands at Tallahassee's Lincoln High and Gainesville's Buchholz High before the Stoneman Douglas job opened.
He says he knew Rusnak for about 20 years and heard the school had a good reputation for its marching band.
"I wasn't seeking out this position, but I was approached, and it's just been a fantastic transition," he says. "It was a good fit, and we're just getting started. The first year was phenomenal right off the bat."
The music programs at Westglades and Coral Springs middle schools were a big reason Kaminsky decided to pursue the job at Stoneman Douglas. In fact, he visited both middle schools before making the move. They're the primary feeder schools for band kids, he says, mentioning band directors Chris Ecklund at Westglades and Luis Piccinelli at Coral Springs, who develop strong musicians that eventually join the Eagle Regiment.
MUSICAL LEADERSHIP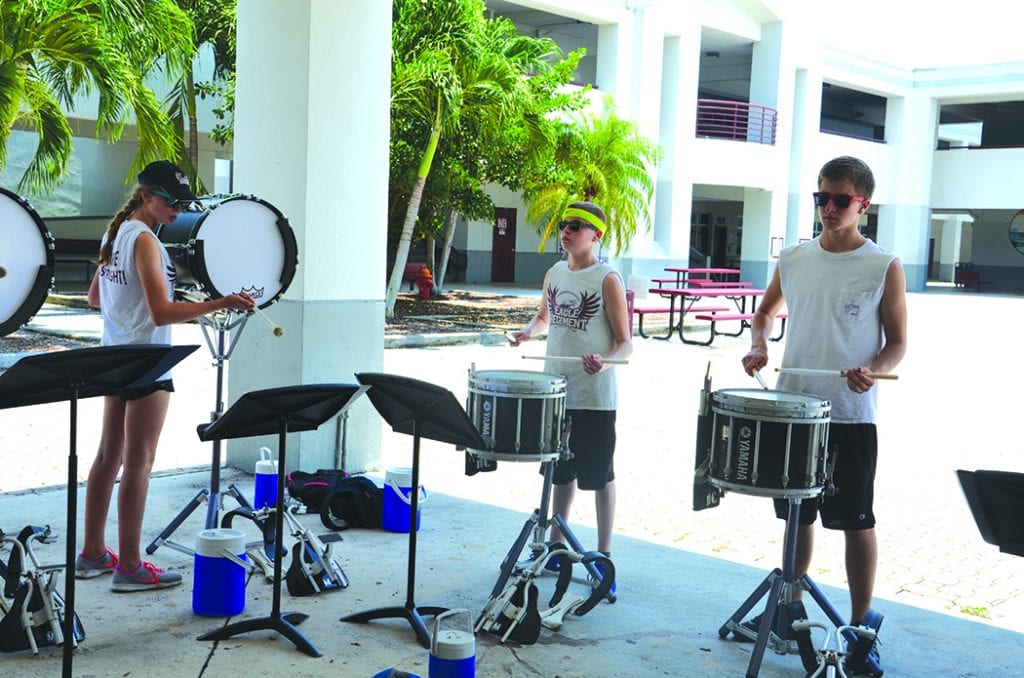 Band captain Chris Hebert, a senior, says the Eagle Regiment has earned respect over the years. The trumpet player says his job is to "motivate everyone and work with section leaders to make sure information is trickling down." He applied to the United States Naval Academy and United States Coast Guard Academy, where he plans to join the marching band.
Hebert started playing the trumpet in sixth grade. "I picked band in middle school and went with it," he says.
Shane Chovnick, Stoneman Douglas' senior head drum major, played baritone and euphonium in the band for two years. He plans to attend Florida State University and pursue a career in social work. He says acting as drum major gives him a chance to be a leader.
"I have always been attached to the mindset of being in front of the band," he says. "If I can see another band member's growth, that's as important to me as my own growth."
Kaminsky says playing an instrument is only one aspect of being in the band.
"In the preface of our handbook, it lists—in addition to musical growth—cooperation, dependability, respect, responsibility, commitment to yourself, to an organization and to others," Kaminsky says. "This organization happens to be one of the highest achieving, and that's not the case everywhere."
Kaminsky sees the upcoming Bands of America competition as not a battle to win but a way to take the Eagle Regiment to another level. It hasn't competed in BOA since 2002.
"This is a national circuit competition, which is very intense—top bands from Tennessee, South Carolina, Georgia, they all converge there," Kaminsky says. "We're going this year to expose them to these level of groups."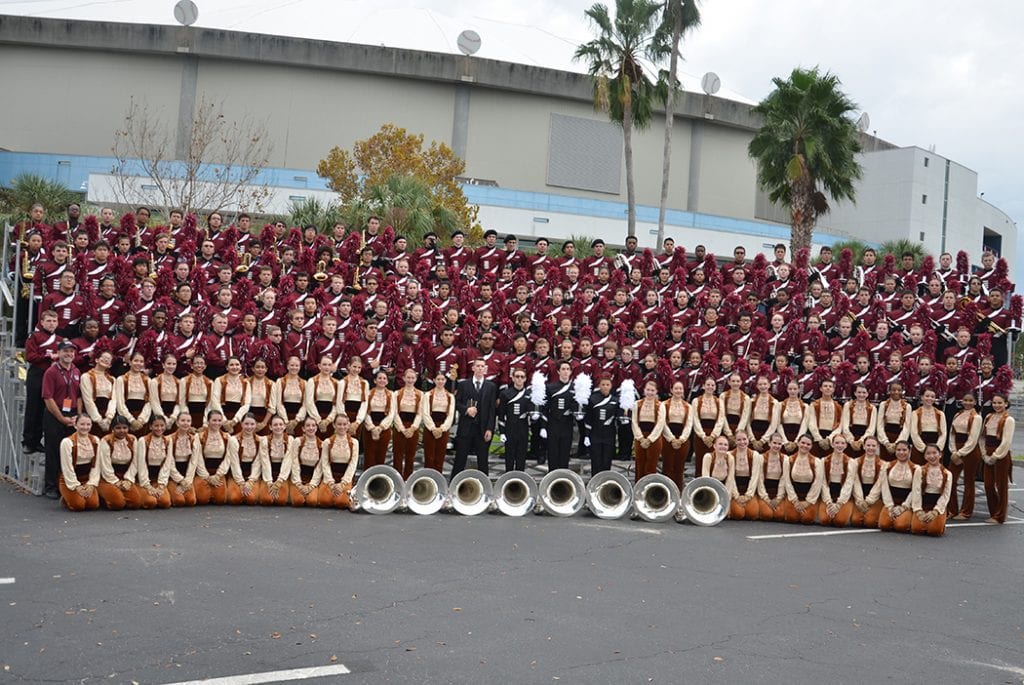 Even if the Eagle Regiment doesn't take home one of the top trophies, there's little doubt it won't stand out regardless.
"We're one of the top groups in the state of Florida," Chovnick says, "and all through our past, we've had a continuous history of excellence, so that pushes us to get better."