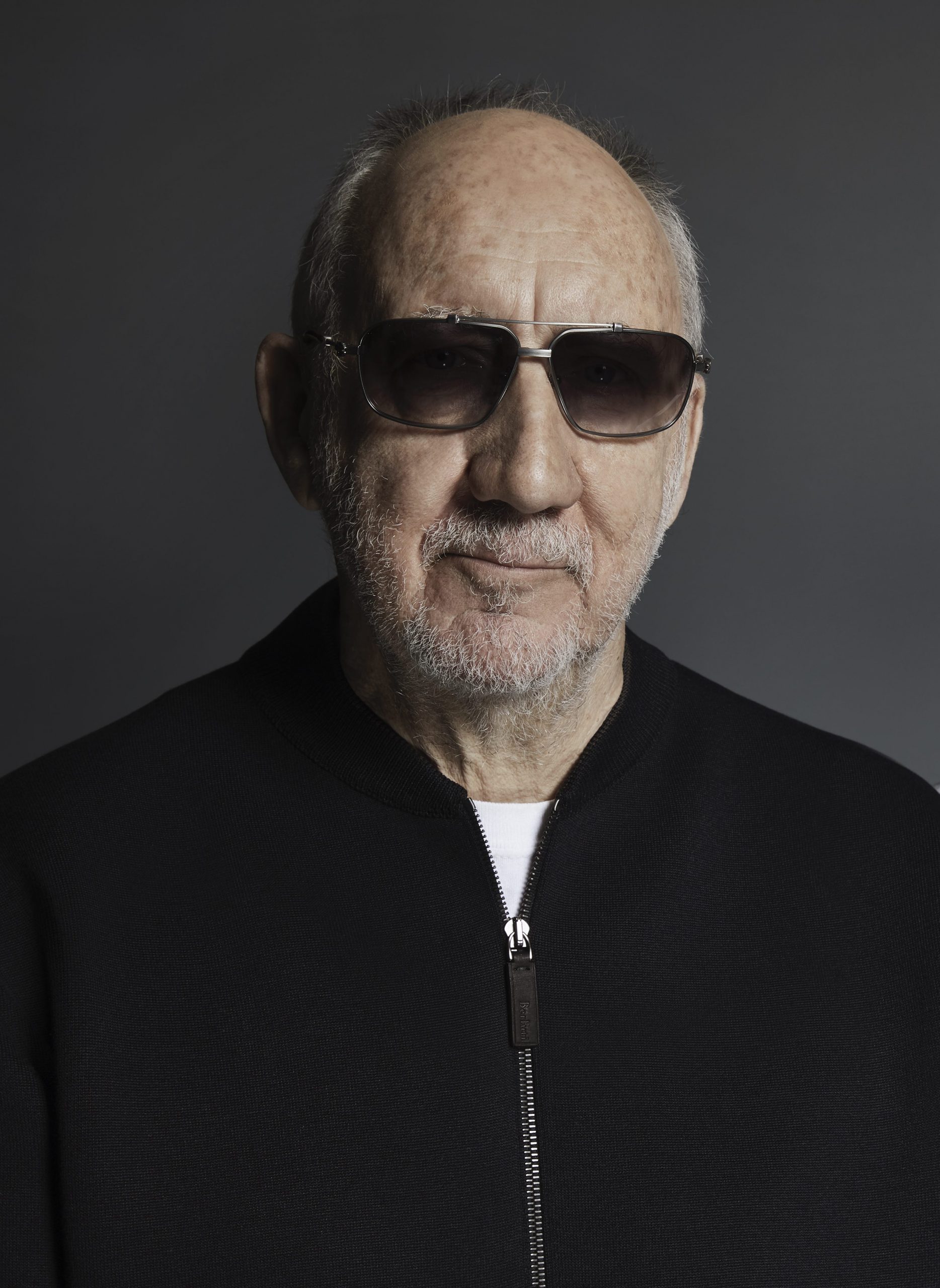 Q&A: Pete Townshend
Lifestyle revisits a wide-ranging interview with the legendary guitarist from The Who
Two years ago, The Who were set to play Hard Rock Live in Hollywood as part of their "Movin' On" tour. Lifestyle was thrilled to snag an exclusive interview with Pete Townshend, the band's iconic guitarist, for an April 2020 issue promoting the concert.
So much for best-laid plans. COVID-19 put the entire live music industry on indefinite hold, and though that interview ran in our print publication, the concert never happened.
Two years later, almost to the day, The Who plan to kick off their "Hits Back!" tour at Hard Rock Live, inside Seminole Hard Rock Hotel & Casino in Hollywood. Tickets are on sale now at myhrl.com for the April 22 show.
In honor of the upcoming concert, Lifestyle looks back at, what turned out to be, a fascinating interview with the (now) 76-year-old guitar god.
It's not just that Pete Townshend is one of the seminal figures in rock 'n' roll history, or that his epic songwriting and exhilarating guitar work (that included more than a few smashed Rickenbackers back in the day) influenced generations of performers.
What also makes one of the two surviving members of The Who's original lineup (along with singer Roger Daltrey) endlessly fascinating is how refreshingly candid he can be about his past and present. As he and Daltrey performed with local symphony orchestras across North America during the "Moving On!" tour, Townshend offered his share of introspective nuggets and brutally straightforward observations in various interviews.
Embellishing on the idea that rock is both important and ridiculous during an interview with The Dallas Morning News, he admitted, "Today, still, there is a difficulty trying to speak about an entity calling itself 'The Who,' which is two old guys dragging around a suitcase full of songs written and recorded before they were even close to middle-aged."
To The New York Times Magazine, Townshend said: "Paul McCartney thinks he knows who he is. Mick Jagger thinks he knows who he is. Keith Richards thinks he knows who he is. … I don't."
It's not for lack of trying. Townshend's ongoing quest for insights—whether intimate and nuanced or broader in scope—continue to drive him creatively, as evidenced by the band's album of new material (Who) and Townshend's first novel (The Age of Anxiety), both released in late 2019.
In advance of The Who's [2020] show at Hard Rock Live, Townshend agreed to an email interview with Lifestyle [as a writer, he enjoys composing his thoughts] that covered a range of topics. As expected, he did not disappoint.
You've told stories at shows in Broward County over the years about Florida's influences on certain songs you've written. Can you share one?
A young man who played a huge role in my life and music was Tom Wright. He was at Ealing Art College with me in West London in 1962; he introduced me to a lot of rare R&B and blues. His stepfather, Keith Laumer, was a science fiction writer who had a house in the jungle near Weeki Wachee Springs [in Spring Hill, north of Tampa]. I visited several times.
There was something magical about the place—and also about being around a creative writer who worked tirelessly every day on his books. It's where I wrote the song "The Seeker," which was a seminal piece for me about the necessary fruitlessness of spiritual searching. Why fruitless? Because we are always where we are supposed to be.
As identified as Roger's voice is with The Who, have you ever looked back at certain songs and thought, hmmm, maybe I should have taken the lead on that one?
I have had the opportunity to sing lead on every song I've written, first when I write it and make the first demo. Then, often, in solo events. Recently I had a chance to sing "Love Reign O'er Me" in public, and many Who fans were surprised and positive about my treatment. Roger's take on my songs is always different to mine.
Are you proud of how the new album turned out?
I'm pleased the reception has been good, [but] pride isn't really a part of my process. I enjoy recording and writing so much, much more than performing in public, so I often feel truly joyful when I've written and made a demo of a good song.
With this record, the joy was compounded when Roger eventually threw himself into doing his vocals. He had been worried at first whether the songs were right for his voice. He did such a good job, and I knew how hard it was for him to get inside songs that may have appeared personal to me. In fact, I wrote 90 percent of them with him very much in mind.
In an interview with PBS, you spoke about the realization of being on a shorter leash [in your mid-70s] and learning to "settle with the present." For someone who famously wrote, "I won't get what I'm after till the day I die," has it been a challenge finding peace and fulfillment in the moment?
My wife, Rachel, has a good line, which I think was passed to her by her wonderful counselor. Whatever happens, however hard you analyze things and attempt to plan a better life and set of rules and principles for yourself, you cannot outwit your humanity. Getting older is a perfect reminder that we are human. When you're young you don't think about that—unless you are tragically ill.
Lifestyle profiled a cosmetic dermatologist in 2019 who spoke about the sexual abuse he suffered as a youngster while living with his grandmother in Panama. There are parallels with your own story, which you revealed in your autobiography (Who I Am). The physician said, "I know that I was damaged. But I needed to be damaged to be exactly where I am now." Is that a sentiment to which you can at all relate?
It's no justification, but what happens when we are little kids shapes us. I am not strong physically, but I am very powerful creatively and as a performer. I know there are many more [people] talented than me that could do with a bit of extreme hardship to temper them. That said, I would have preferred to have had a normal life.
During an interview with the Express, you mentioned that you not only see a lot of Mick Jagger when you're home but that you "feel closest to being able to tell the absolute truth" with him. What is it about your friendship with Mick that brings that out in you?
He's a friend that goes way back to 1963. We are both in a band with colleagues who are famously tricky! He's very smart and well-informed. We get together like two old theatrical queens and have a moan. I'd love to see more of him.
In an interview he did with Lifestyle two years ago, Roger said that "Won't Get Fooled Again" is the only song he's ever grown bored with because "from the time we wrote it until today, I can see that [people] continually get fooled again." Are there songs that you've grown bored with? And, conversely, are there songs you never tire of playing live?
I do get a little bored with all of it! I think Who fans know that, and they seem to forgive me. I'm not blasé. I work hard on stage. I am completely confused by the fact that I seem to be so good at stage work. I have no idea where it comes from. I don't look forward to it. I look back on it with incredulity.
In a sense, it's where I have my proper job, the job that pays the mortgage—and yes, I do have one! So, I feel lucky to have it— and really lucky to be with superb musicians and a great singer who seem to enjoy it so much.
Often on stage my mind wanders off to what I might soon be watching on TV or the current book [I'll be] reading when the show is over. So, little of what I do on stage is creative. In the Tommy years of The Who, I got to play a lot of meandering solos, and although I am no great shredder, I loved the sense that I was composing on the stage. Those moments are very few in the shows we do these days.
As a composer, I am one of the lucky ones whose work is well-known in this lifetime. That said, I am always writing music, [as well as] stories, poetry, lyrics and even comedic essays. Strangely, I feel it's then, after I die, that what I have created will be truly free.