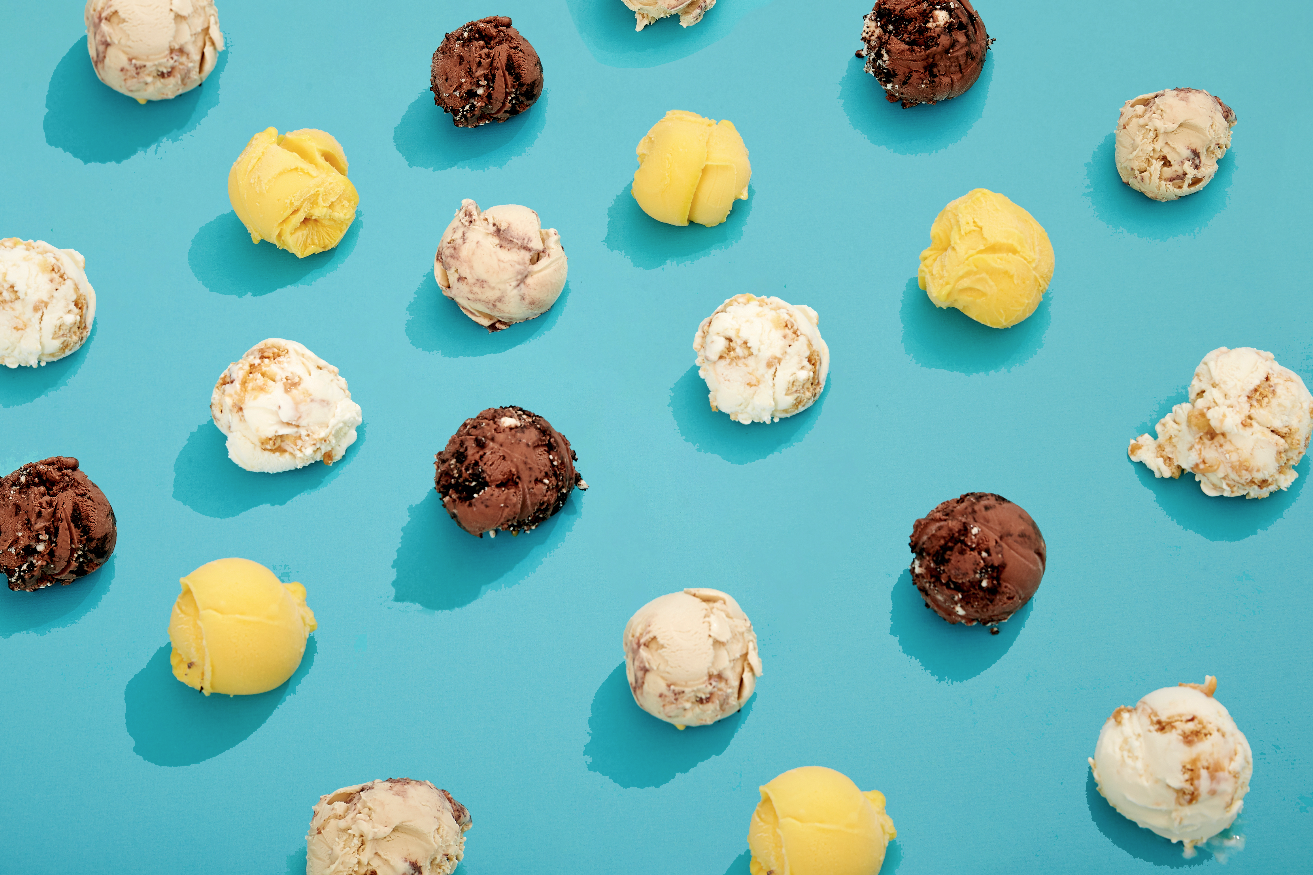 Salt & Straw ice cream shop opens in Wynwood
After delighting customers in Los Angeles, San Diego, Seattle, Portland, San Francisco and Downtown Disney in Anaheim, a family-owned brand is making its mark in Miami.
Portland-based Salt & Straw opens its first East Coast scoop shop this Friday in Wynwood. The small-batch brand known for its unique flavors plans to immerse itself in the local community by working with local partners. This has translated into Miami-inspired flavors for guests to enjoy, including "seasonal ice creams and specialty monthly flavors that tell the story of Miami through the unique chefs and artisans in the city" according to a press release.
Salt & Straw will offer favorite flavors such as Caramel Ribbons, Honey Lavender, Chocolate Gooey Brownie and Salted, Malted Chocolate Chip Cookie Dough. Partnerships with local shops has also resulted in Miami Classic flavors such as Panther Coffee Chocolate Tres Leches, The Salty Donut Guava + Cheese, Wynwood Brewing Mango Habanero and Exquisito Chocolates Hazelnut Cookies & Cream. Seasonle flavors will include Gables Delight Pineapple Coconut Cream Pie, Bacon Biscuit Crumble w/ Pickle Caramel and Salted Coconut Grapefruit Daiquiri.
"Our goal is to identify and partner with the city's most beloved artisans, ranging from bakers and chocolate makers to artists and nonprofits," co-founder and Head Ice Cream Maker Tyler Malek said in the release. "Then we understand the flavors, ingredients, techniques, and heritage that make those individual partners unique. From there, we envision how we would showcase them on the menu, creating ice cream that's as captivating as it is provocative."
Miami can get a taste of this community collaboration when Salt & Straw hosts a Flavors of Miami outdoor pop-up on March 6 (noon to 6 p.m.) at the parking lot of BBC ICECREAM, Pharrell Williams' apparel and accessories brand store where guests can buy limited edition Salt & Straw x ICECREAM collaboration T-shirts. Free samples of Salt & Straw ice cream will be available as well as and giveaways from Panther Coffee, Exquisito Chocolates, Gables Delight, Coconut Cartel, Wynwood Brewing and The Salty Donut. Guests can also donate to Overtown Youth Center, Salt & Straw Wynwood's charitable partner organization.
"Tyler and I fell hard for Miami. It's a city with such an international presence and history of embracing hospitality, culture, meaningful food movements and social causes that align with the core values of our company," Salt & Straw co-founder and CEO Kim Malek said in the release. "We are humbled and excited to reach this milestone, opening our first scoop shops on the East Coast. We're eager to meet our neighbors and create a gathering place for residents and visitors of South Florida."
The store promises to represent the design Salt & Straw is known for on the west coast from Portland-based Osmose Design and will feature parquet wood inlay, bespoke abstract waffle cone walls, custom terrazzo flooring and curved oak edges.
Salt & Straw is also planning a Coconut Grove location in March 2021. For now, South Floridians can head to the Wynwood location at 246 NW 25th St. Hours are noon to 11 p.m.