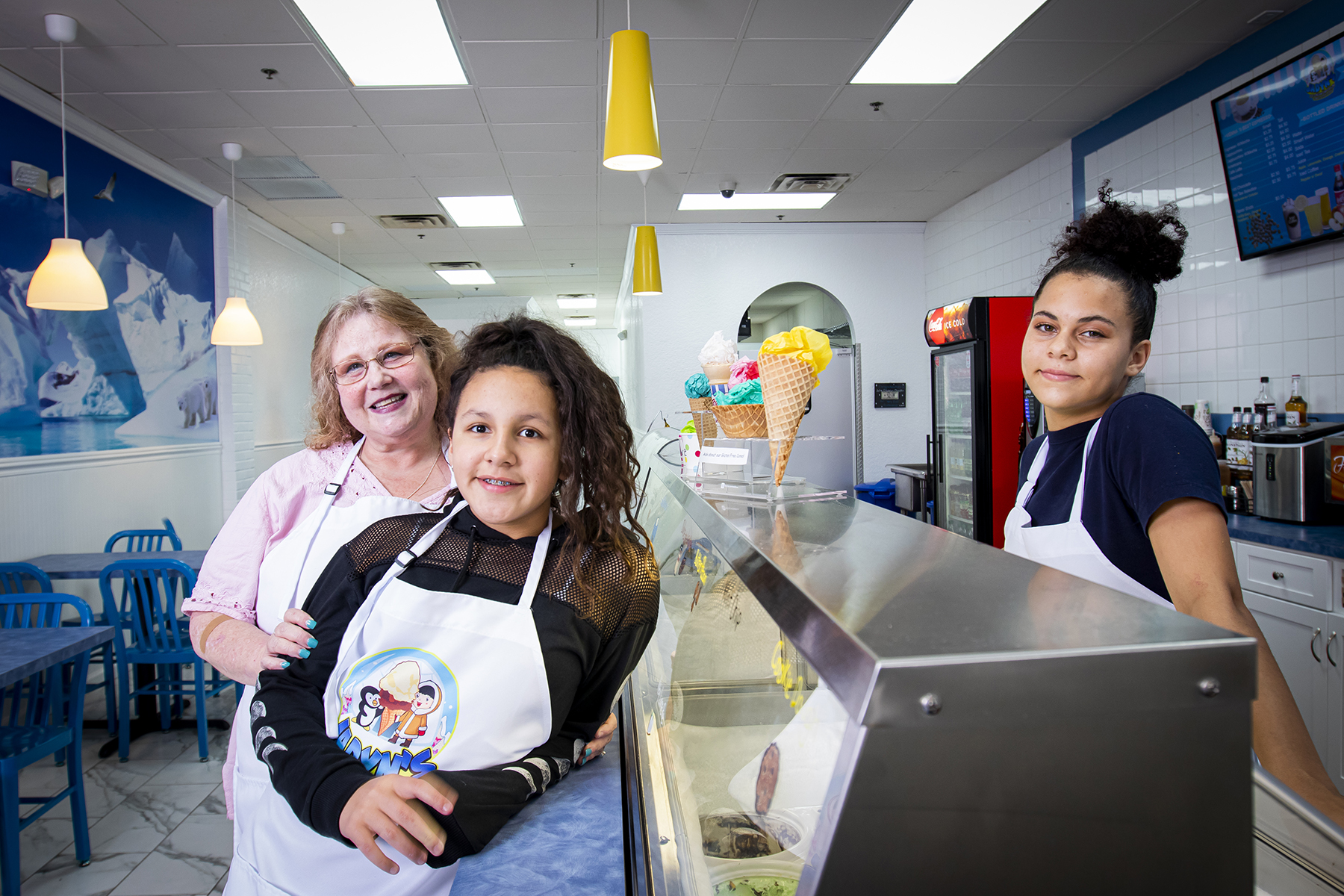 When the tropical temperatures and humidity become too much, there's a place in Coconut Creek to cool off with some cold treats.
Jadyn's Ice Cream Emporium, which opened in July, transports patrons to Artic climates with wall art featuring a vast snowscape with penguins. At the family business run by Lenore Green with her daughter, Coconut Creek resident Cheryl Hyatt, the cold is part of the attraction.
"We figured, let's get everybody out of the heat and into somewhere cold," Hyatt says of the spot, which her husband, James, found about a year ago. " … It's like a staycation."
The family's idea to open an ice cream place at Coral Creek Shops, beside Publix, stemmed from their love of serving children and families. The family used to own Adventure Bay Early Learning Centers, a chain of preschools with locations in Broward, Boca Raton and Virginia for about 25 years. They sold their last one in 2015 and after a few years of not working, they were "a bit bored" as Green puts it. She and Hyatt decided that they wanted to embark on a new business where they could engage "with the public in a fun, friendly way."
"We had the best possible childcare centers," says Green, who lives in Coral Springs. "Now, we wanted the best possible ice cream emporium."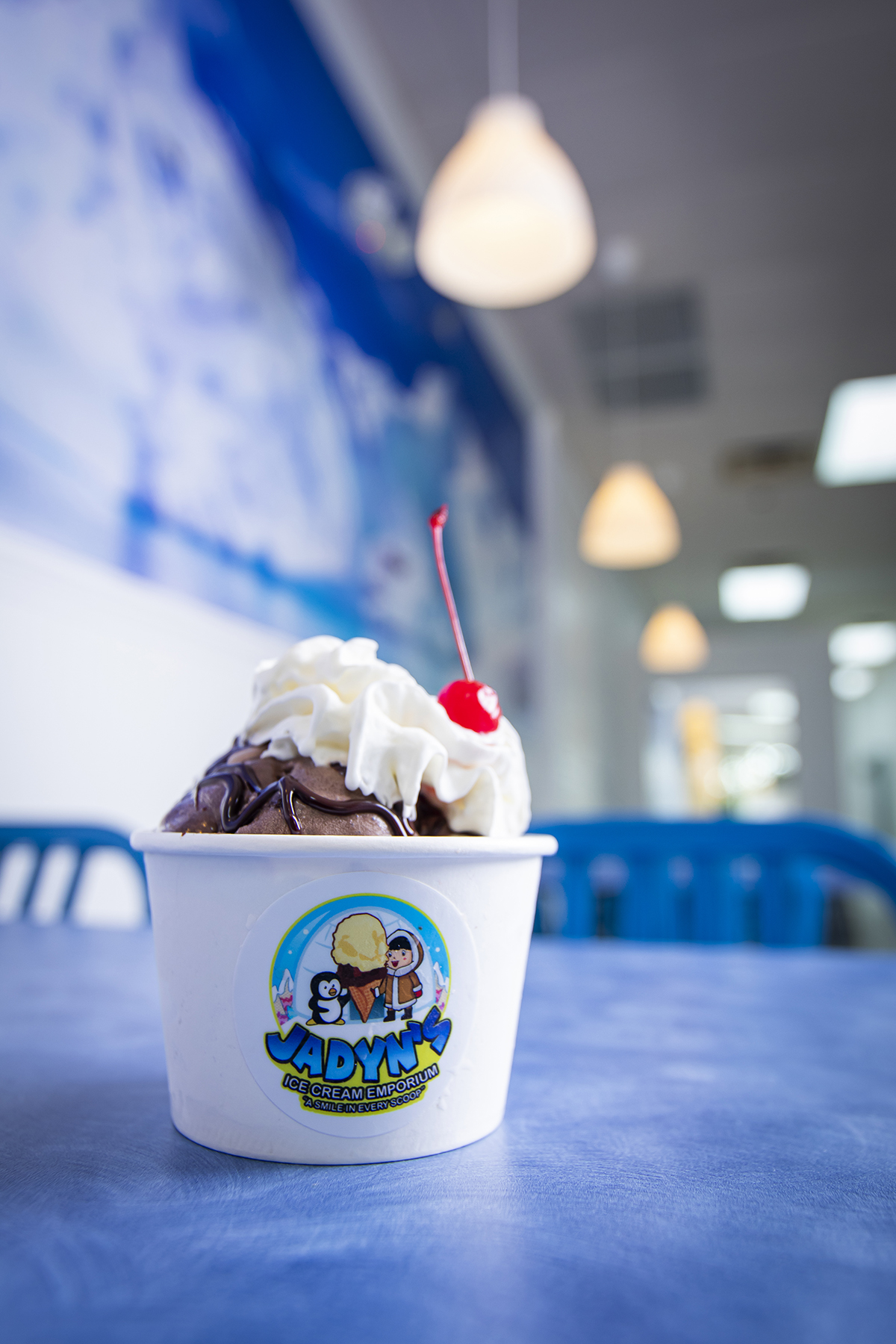 The word "emporium," which implies a variety of items, couldn't be more appropriate. In addition to the brownies, milkshakes, floats and 24 ice cream flavors displayed behind a row of glass, the family decided to give plenty of choices to those who prefer salty snacks. (As Green puts it, "You don't always feel like having one particular thing.")
On the expansive menu are New York, Chicago and Seattle hot dogs (available with pretzel buns), nachos and pretzels (salted, cheesy or sprinkled with cinnamon sugar). Hot and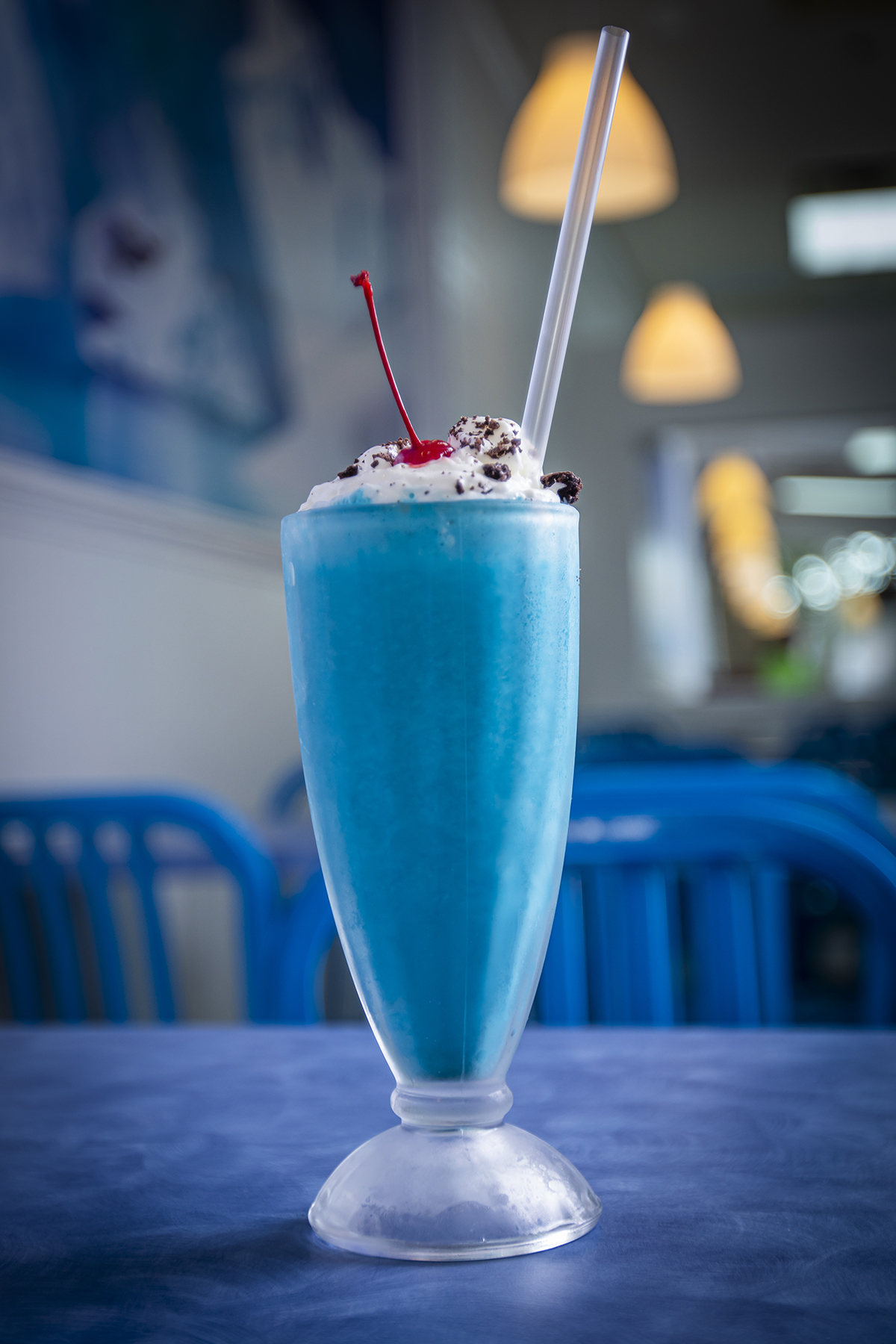 cold drinks such as sodas, juices, iced tea, hot chocolate, cappuccinos and espressos round out the menu. For the diet-conscious, there are no-sugar-added ice cream flavors and dairy-free sorbet as well as gluten-free cones. Those who want to take the cold goodness home can buy ice cream in pints.
Jadyn's, named after Hyatt's 11-year-old daughter, is also the self-proclaimed "home of the super scoop" where "super scoopers" (the staffers, who also are encouraged to create original concoctions) prepare generous servings of ice cream—topped with a penguin-shaped gummy candy. It's a touch of whimsy that speaks to the family's passion for the project—and the inviting ambience they hope will resonate in the community.
"We kind of envisioned a neighborhood gathering place since kids and families are very important to us," says Green, who has a master's degree in early childhood education.
Green and Hyatt want to eventually add a chocolate fountain, become a venue for parties and meetings, and host special nights for adults. They're also hoping to connect and work with other community partners to become known as a family spot—for example, giving free ice cream to children with good report cards and hosting spirit nights for local schools. For now, Green says, running Jadyn's is "just as much fun" as running their preschools was. And that fun is proving to be contagious.
"I love it when somebody opens the door, we scream out, 'Welcome to Jadyn's!' " adds Hyatt. "We smile and they're all happy."
Photos by Eduardo Schneider
Jadyn's Ice Cream Emporium
Location: 6572 N. State Road 7, Coconut Creek
Contact: 754.227.7905
Social: Facebook (@Jice7905) and Instagram (@jadynsicecreamemporium)
Web: jadynsice.com
Have Your Pick
A few of the flavors and toppings available at Jadyn's
Toppings: M&M's, Andes mint chocolates, chocolate sauce, vanilla and raspberry syrups
Flavors: Birthday cake, special praline, vanilla bean, coconut almond, cookie dough, Key lime pie, rocky road, cookies and cream, chocolate fudge brownie and dulce de leche
Founders' Favorites
Lenore: Stellar coffee
Cheryl: Raspberry truffle with a splash of raspberry syrup
Jadyn : Stellar coffee, "Smurf" (cotton-candy flavored) and Superman (multi-colored vanilla)