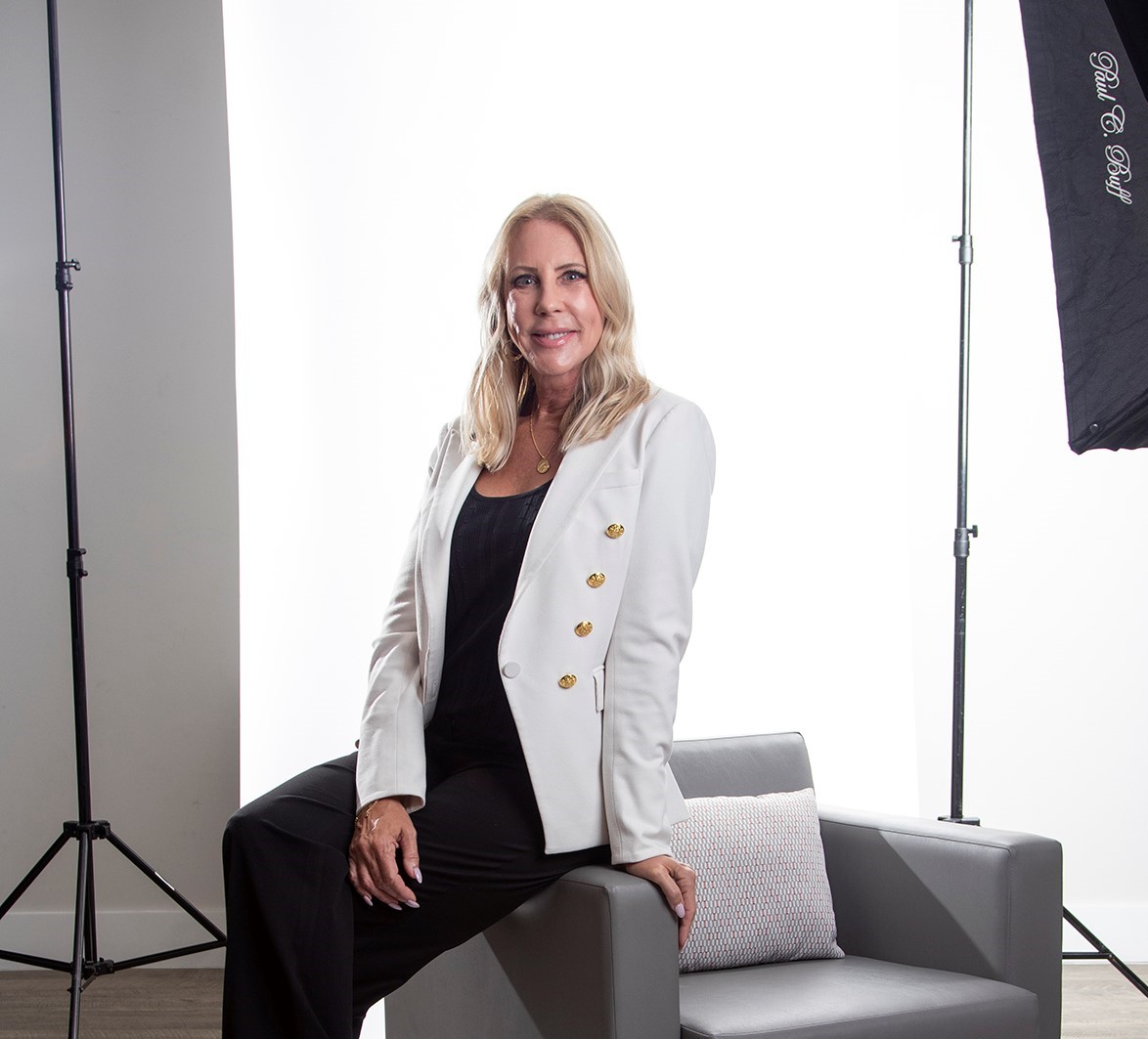 She's For Real, Part 2
Vicki Gunvalson, a Real Housewives original, dishes on her business rise and her love life in the second part of this exclusive with Lifestyle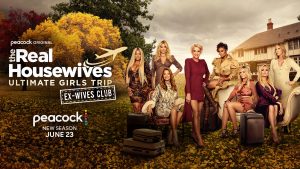 Bad things happen to good people.
Vicki Gunvalson has known this to be true since watching her father, who she adored, first display signs of early-onset Alzheimer's at age 59 (he would die eight years later, in 1997). At the time, in the late 1980s/early 1990s, life was crumbling around Gunvalson in ways she'd never experienced. Her first marriage (to Michael Wolfsmith) had fallen apart, she was raising two children—and she was struggling to make ends meet.
"I remember once going to the ATM machine with my girlfriend, who also was going through a divorce. She took out $100. When I tried my card, it said, 'No funds available.' I didn't know how I was going to make it to the next week.
"I had no child support; never got a dollar. When I divorced Mike [in 1991], I worked for my dad during the day, and I cut hair at night because I had my beauty license. I'd even make curtains and wallpaper for my friends who were buying houses. It was tough. But I did it."
It drives her crazy now when an acquaintance complains about her alimony or child support running out. Her first thought is always, "Go to work."
For the past 30-plus years, her work life has revolved around insurance. The journey started in Illinois amid the 1991 divorce. Inspired by her girlfriend, who sold Gunvalson the life insurance policy she had on her ex-husband ("She cleared $660 just for me signing some papers!"), she pursued and obtained her license. Gunvalson then applied for a commission-only job at an insurance company outside of Chicago and was hired even though the interviewer said she'd never make it. When she asked why not, the man said, "Because you don't have experience. And because you're a woman."
Within months, Gunvalson not only was collecting premiums at businesses and residences in some of the roughest parts of Chicago, but she was upselling clients into larger policies. She quickly became the company's top agent, often quintupling the weekly sales of agents who'd been there for decades.
In 1994, the same year she married Donn Gunvalson and moved to Southern California, Gunvalson launched her own business. She initially called it Gunvalson Insurance, "but that ended up being too hard to pronounce." Instead, she borrowed Coto from the town in which she lives and changed the name in 2005.
At its peak, Coto Insurance had some 600 agents working remotely. Today, opting for quality over quantity, the business (which also helps seniors retire with a "forever paycheck" through fixed-index annuities) has roughly 20 agents. Her son serves as vice president and runs the life insurance division.
"During the years of filming the show, I'd hire management—and they wouldn't manage. They'd take advantage of me," she says. "Many times, as viewers would see, I'd be working while in a limo, dealing with clients and multitasking. Today, I have really good agents, and I pay them well. My business theory is lean and mean.
"I just don't trust a lot of people."
As fans of Orange County know all too well, it's not hard to understand why.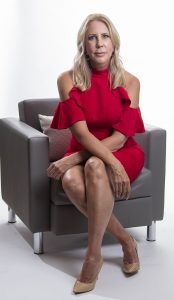 Love Hurts
It will come as no shock to anyone who's seen her on the small screen that Gunvalson pulls no punches in an interview. She admits, for example, that she does not enjoy being alone. And she has no interest in online dating or the bar scene.
"I'm a hopeless romantic," she says. "I know God has my life partner. I hope it's the man I'm dating now, but I don't know."
That man, she shares, is someone who lives part-time in Texas and part-time in California. It's her first significant relationship since her public split from ex-fiancé Steve Lodge, the retired police officer who ran for governor of California during the Gavin Newsom recall election. Lodge ended up marrying a third-grade teacher 26 years his junior in April.
Their breakup, and his betrayal in Gunvalson's eyes, was still fresh when she was filming the Bravo series The Real Housewives Ultimate Girls Trip/Ex-Wives Club, which debuted in late June. She not only dished on the split, but her lament at Blue Stone Manor (the Massachusetts vacation backdrop for Ultimate Girls Trip)—"If I die now, tell them she died sad"—quickly went viral.
"I really thought after the breakup with [Lodge] that I was going to die of a broken heart," she says. "Between him and my prior ex [Brooks Ayers], my heart was seriously bleeding. Even talking about this, I have tears in my eyes.
"I remember telling [Lodge] that was I insecure whether he would cheat on me. He was like, 'Absolutely not. Why don't you trust? You're taking your baggage from that last relationship into this one.' He's saying all these things while [allegedly] sleeping with her.
"How do you ever trust again? It's just crazy."
The mention of the other ex is another wound that has yet to fully heal.
In April 2019, she filed a lawsuit against Ayers for failure to pay back the combined $265,000-plus that she lent him during their four-year relationship that ended in 2015—one for which riveted RH viewers had a front-row seat.
In addition to the money she was providing him, Gunvalson became embroiled in the controversy surrounding Ayers' contention that he had cancer. It turned out to be a fabricated storyline about which Gunvalson had no knowledge. The relationship also drove a brief wedge between Gunvalson and her daughter, who claimed on a RH reunion show with Andy Cohen that Ayers had hit on her—while she was pregnant. Ayers also was caught on tape telling Briana's husband it was fine to slap her when she got out of line.
Asked about the lessons she learned from that experience, especially given her typically safe approach to finances, Gunvalson doesn't hesitate.
"Follow your gut," she says. "I justified [the loans] because I know so many men supporting women who aren't working or who are going through financial trouble. I didn't feel like the gender norm had to be men taking care of women.
"It also was someone I loved. I felt he wouldn't lie to me. But after four years, I hadn't gotten back a single dollar. I should've cut him off then. Sometimes, your heart tells you to stay in it. But my gut knew. He was a shyster. He was a con man.
Because of the steep attorney fees involved, Gunvalson says she stopped pursuing the lawsuit; she's resigned to the fact that she'll never see that money. In the meantime, it's clear that her present is still wary of her past when it comes to relationships.
"I don't want to go all in because, what if?" she says of her new friend from Texas. "So, we're going very, very slow. I'm still really hurt."
That's a Wrap
It's not always easy to see yourself the way that others do. Gunvalson understands that there are digital pages dedicated to her iconic moments on The Real Housewives of Orange County. She's even hopeful that there's more TV in her future because she loves it.
But she also knows that the camera doesn't see all. That, sometimes, there's a story behind the story.
Like the fact that she's a business superstar in a predominantly male field, someone who's encountered bouts of sexism en route to becoming a member of the Million Dollar Round Table in insurance circles. That she's highly competitive. That her interest in financial planning for the elderly stemmed from her father's lack of long-term care insurance after being diagnosed with Alzheimer's. That, because she's super sensitive, her feelings are easily hurt.
That the only thing stronger than her work ethic is her faith.
"I've learned through the years that I can't change anyone else. I can only change me," she says. "If I mess up, I'm going to own it and move on.
"My faith in God has gotten me through … all those ups and downs during the years on the show. So many different things have happened. He doesn't give you more than you can handle; I know that to be true because I always end up coming out on the other end.
"Whether I came out good or bad is another story. But at least I came out."
Portrait images by Eduardo Schneider