By Michelle F. Solomon | Photography By Cece Espeut
Lauriann Stepp remembers color-coding her Barbie dolls' clothes as a child: "The blue shoes were with other like-colored shoes, dresses were in one area, miscellaneous accessories in another." Looking back, that was the beginning of the Clutterologist, says the Dania Beach resident who recently opened Clutterologist Consignment in Fort Lauderdale.
When she went off to college, freshman dormitory mates enlisted Stepp to set up their rooms after they saw that she had unpacked and organized in under an hour. "I began professionally organizing in college and I didn't even know it," she says.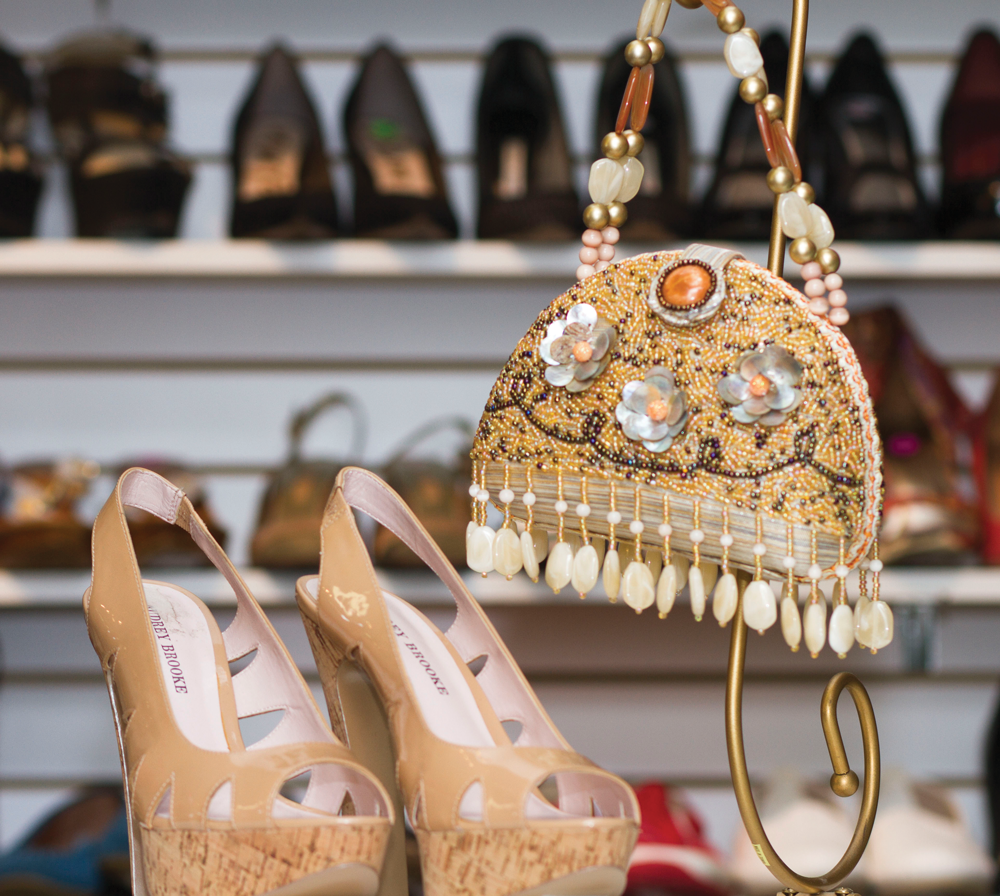 When she began a career at AT&T in Atlanta, the same thing started happening. "I would talk with my co-workers about their weekend plans, and I would volunteer to go to their homes and organize projects for them," she says. After 10 years of coaching people on their clutter for free, Stepp came across an industry of professionals that got paid for "doing what I was doing for fun."
The Clutterologist's name was derived from observing people's behaviors when she would ask them questions about their clutter habits. "I loved marketing and observing human behavior, people's patterns and personalities," she says.
Now, Stepp has it down to a science, even separating people by personality types: Type A, individuals who let a life change send their home into chaos; Type B, whose creative nature keeps them in a constant state of disorganization; and Type C, leaders who are better at delegating than doing.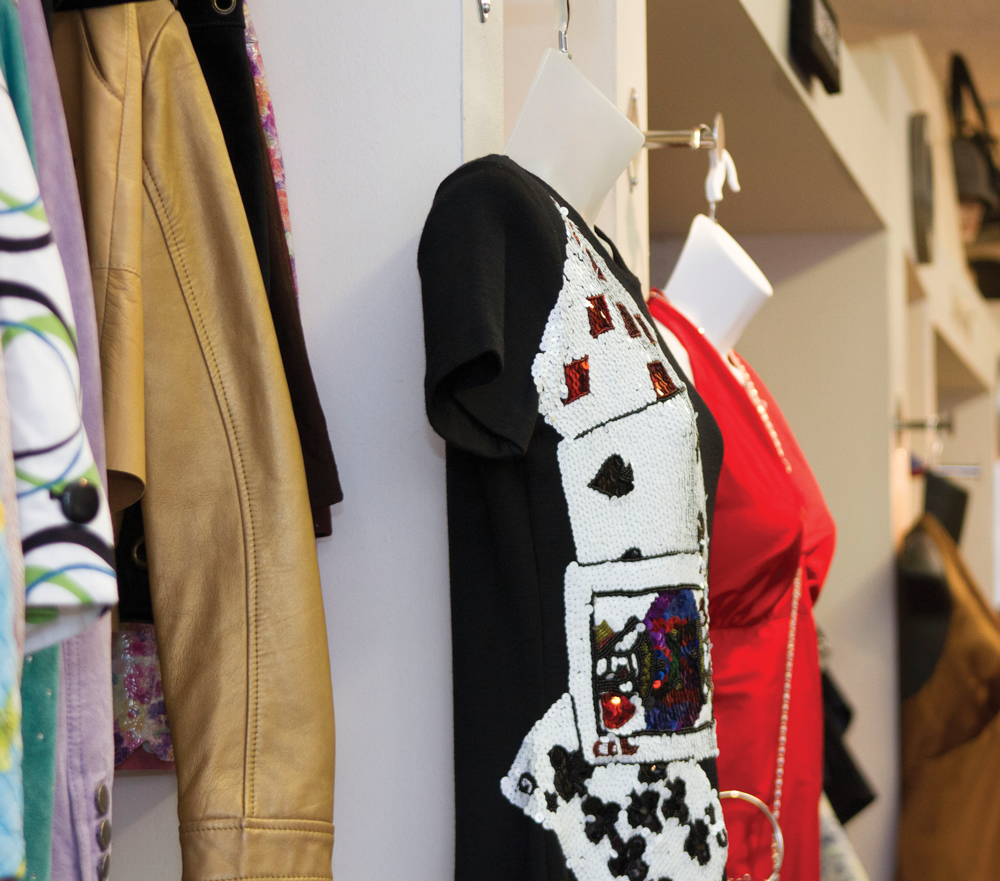 "I was hearing the same story over and over, but there were different details," Stepp says. "I started to realize that everyone has the same issue, but we are all embarrassed to share our story with the next person."
As she cleared the clutter, Stepp began to understand the emotional ties her clients had to their belongings, especially to clothes. "Items that had a large price tag associated—some with the tags still on—were the most difficult for women to part with," she says. So she began looking for consignment shops where she could set up accounts for her clients.
When she moved to South Florida in 2013, Stepp would take clients' clothes to My Sister's Closet consignment boutique on East Oakland Park Boulevard. In June 2015, the owner told Stepp she was selling the business. "She said, 'I think you should take over the store,'" Stepp recalls. This would give the Clutterologist a way to help further ease the minds of her clients and put a little money back into their pocket for things such as last season's Prada bag or a size 6 Versace gown that someday would fit again.
The designer consignment boutique (2665 E. Oakland Park Blvd.) sells clothing, shoes and accessories with labels from some of the most recognizable luxury brands: St. John, Chanel, Tahari, Dior and Vera Wang, among others.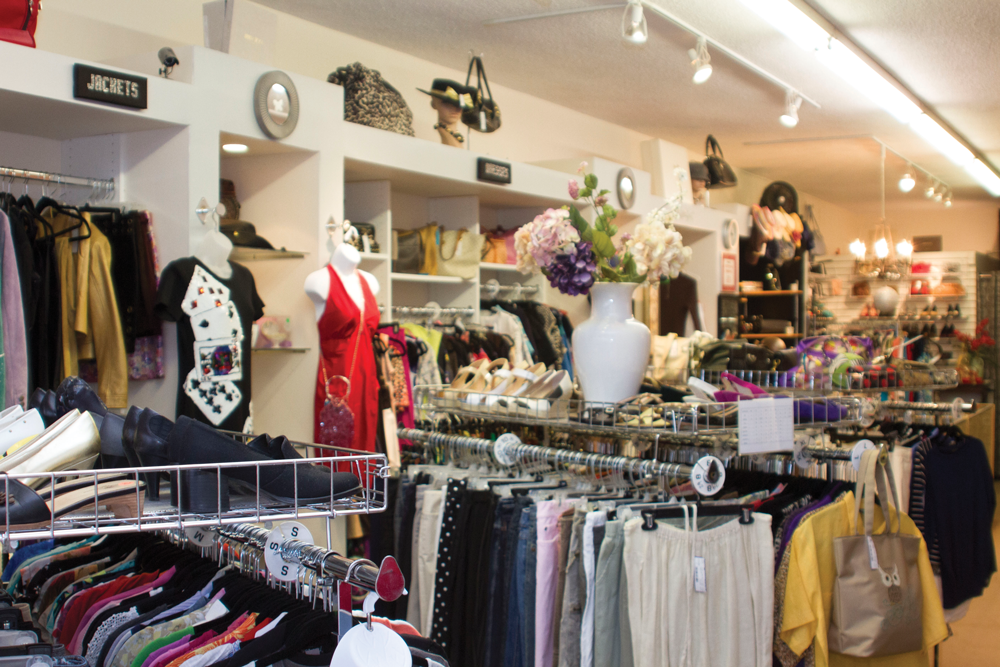 "When we get certain items into the store like a Prada bag, they don't last—not even a week," Stepp says.
While she's selective of what she takes for consignment, Stepp also knows that clothes, shoes and accessories hold a place in their owners' hearts. She remembers a consignment store owner who would turn her nose up at almost everything. "Customers would bring in 30 items and she'd take two and dismiss the rest. Just because I don't think something is cute, that doesn't mean that someone else won't like it. Different people like different things."
PERSONALITY OF CLUTTER
What Type Are You?
TYPE A
Life was organized until … they got married, got divorced, had a child, lost their home, lost their job, a parent got sick. "They were usually organized, everything worked for them, but then a major life event turned them upside down. That's when the home starts to reveal the chaos that's going on within our head and our heart." Stepp says these people need her help to get them back on track.
TYPE B
The busy brain, the busybody, the creative who never sits still and is always on the go. "They multitask 20 things at a time, but never finish one thing." Stepp says these people need everything out in front of them. "Otherwise, it's out of sight out of mind." She sets up a designated space for everything where they can see it. "Once a week, or every other week, they need someone to get them in order." Then the cycle starts all over again.
TYPE C
CEOs, big-picture thinkers, management types who are good at delegating. "They are the creators and the big planners who don't have time for the little details, but they know what needs to be done." Stepp says most of their requirements are sorting through papers and general organizing.