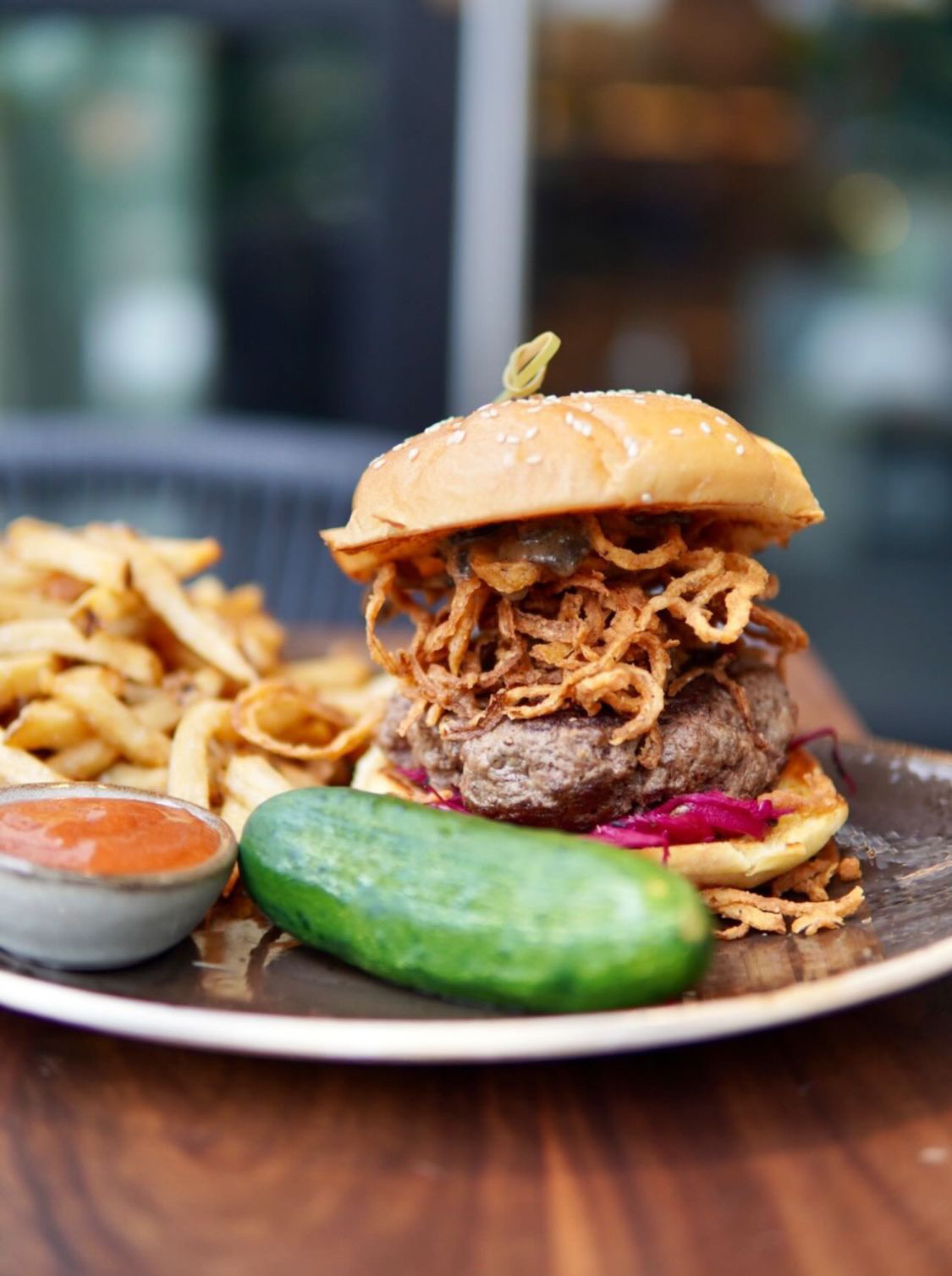 Where to Celebrate National Hamburger Month in South Florida
The month of May is the opportune time to enjoy the classic American staple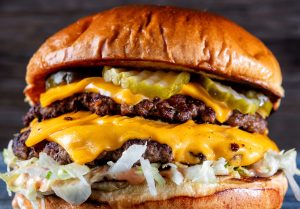 One of America's most traditional food items, the hamburger, will be celebrated throughout May as part of National Hamburger Month. To ensure you know where to find the best specials and craftiest concoctions, we've compiled some South Florida restaurants providing deals during the month.
Venue: Chug's Diner
Location: 3444 Main Hwy Suite 21, Coconut Grove
Info: Chugsdiner.com
Specials: Since its revamp, Chef Michael Beltran's has been serving up some of Miami's most unique dishes, including a fan favorite, the Chug Burger. The burger is served with American cheese, b&b pickles, shaved lettuce, chug sauce on a house-made sesame bun.
Venue: R House
Location: 2727 NW 2nd Ave., Wynwood
Info: Rhousewynwood.com
Specials: R House is a contemporary restaurant and bar known for its soulful menu and bustling weekend brunch scene. The Wynwood eatery's R Burger is an Angus beef burger topped with shredded mojo pork, Swiss cheese, chipotle bbq sauce, caramelized onions, paitas, brioche bun and served with house-cut chips ($20).
Venue: Henry's Sandwich Station
Location: 545 NW 1st Ave., Fort Lauderdale
Info: Henryssandwich.com
Specials: Henry's Sandwich Station in the FATVillage Arts District offers a Burger Bar menu. The highlights include the Original ROK Burger topped with cheddar, smoked bacon, caramelized onions and bourbon BBQ; a classic Double Cheeseburger with Henry's special sauce on a brioche bun; a Truffle Burger with Swiss cheese, mushrooms, caramelized onions and truffle aioli; the Morning Glory – a juicy patty topped with American cheese, smoked bacon and a fried egg and an Impossible Burger – a vegan patty with avocado, tomato, arugula and spicy veganaise. To complement its burgers, Henry's offers its French Fry Bar menu selection with everything from Maryland-style Beach Fries with Old Bay seasoning and Henry's Poutine topped with cheese curds and brown gravy to Salt & Vinegar served with garlic aioli and Garlic Pesto with truffle aioli.
Venue: Big Buns
Location: 221 SW 1st Ave., Fort Lauderdale
Info: Eatbigbuns.com/las-olas
Specials: Known for offering over-the-top burgers, Big Buns is launching its Tracy's Tangy Buffalo Burger ($14.99), an Angus beef patty topped with a mix of lettuce, carrots and celery, drizzled with buffalo mayo and topped with crumbled blue cheese, grilled red onions, buffalo sauce and applewood smoked bacon on a brioche bun. Guests can also limit their calories and make this burger a bowl or salad. They can also pair the dish with one of its milkshakes like the Unicorn Shake ($13.49), a hand-spun strawberry shake with rainbow sprinkles, sour patch twists and ginormous marshmallows served in a keepable inflatable unicorn.
Venue: The Blue Dog Cookhouse & Bar
Location: 6000 Glades Rd Ste 1008C, Boca Raton
Info: Bluedogboca.com
Specials: New York City's esteemed The Blue Dog Cookhouse & Bar is now open at Boca Raton's Town Center. The Manhattan-based concept is known for offering elevated comfort-driven fare, a sophisticated cocktail program, a chic bustling vibe and polished service. The menu during National Hamburger Month includes options like The Champignon — beef burger, demi-glace, onion strings and red cabbage slaw; and the Notorious D.O.G. — beef burger, boozy cheese, onion strings, sunny side egg and truffled chicken gravy.