On Monday, June 5, Frank Pepe Pizzeria Napoletana, the iconic Connecticut-based eatery known as "Pepe's Pizza," will open its doors at 1701 S. Federal Highway in Delray Beach's Harbor Plaza.
Pepe's Pizza was established in 1925 by Frank Pepe, a 16-year-old immigrant who arrived in the U.S. in 1909 and is credited with creating the New Haven-style "apizza." This type of pizza is known for its distinctive crispy yet chewy crust with a slight char. This family-owned and operated pizza restaurant has become an iconic American staple for almost a century, earning numerous awards and accolades from organizations and critics. The Daily Meal has even recognized the brand as the top pizza restaurant in America nine times.
"There's been a lot of excitement from Palm Beach County residents about our new Delray Beach location—especially transplants from the northeast who grew up dining at Pepe's," Jennifer Bimonte-Kelly says, ??granddaughter of Frank Pepe, who will visit the store on opening day. "We are excited to bring them a little piece of home and introduce Pepe's to Delray's vibrant culinary scene."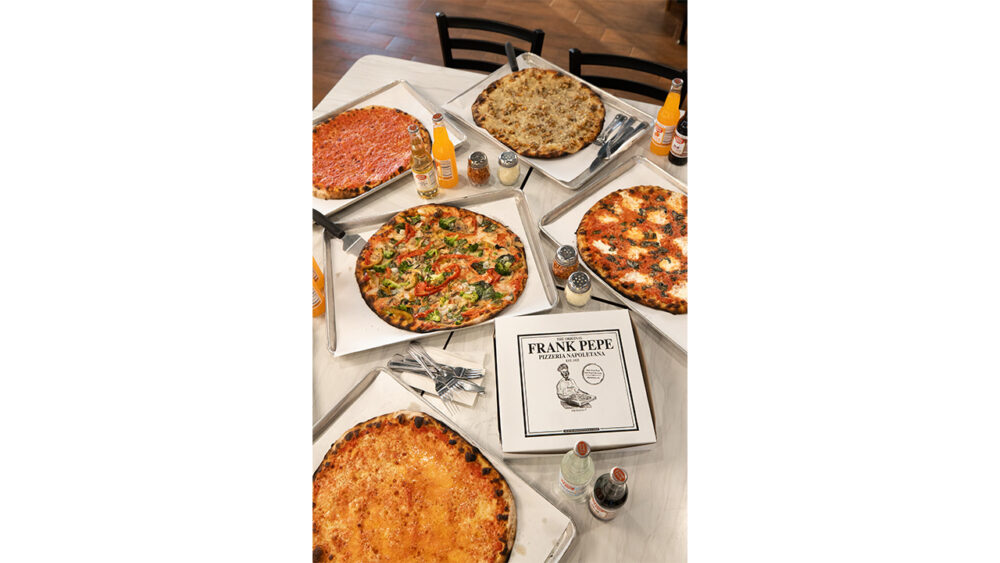 The Delray Beach location will remain committed to maintaining the restaurant's traditions, which involves carefully sourcing only the finest ingredients—beginning with the water used in the dough-making process. To guarantee that the pizzas are as good as the original New Haven pies, Pepe's has implemented an innovative water filtration system that balances the water in Delray Beach to match the water in New Haven.
"Making our pizza is an art and a science, and the water used for the dough is a critical component to ensuring a consistent cooking process," Kevin Gagliard says, Director of Operations for the brand.
The new Delray Beach eatery will have a classic look and feel that pays homage to the original Wooster Street location of Pepe's. Guests can expect to be surrounded by traditional décor. The 124-seat restaurant will feature a 14×14-foot coal-fired oven that weighs 104,000 pounds. This customized replica from the famed locale enables guests to watch expert pizzaiolos create made-to-order pizzas on an oak wood table in the restaurant's significant "paddle area." Hours of operation are 11 a.m. to 10 p.m., seven days a week. In addition to dining in and outdoor patio space, patrons can carry out by calling 561-431-5601. In addition to its other South Florida location in Plantation, Frank Pepe's operates in Connecticut, Maryland, Virginia, Massachusetts, Rhode Island and New York.
Guests can now easily join Pepe's Rewards program by downloading Frank Pepe's app. New members will receive a $10 discount on their first order. The app is available on iOS and Android devices, allowing users to place orders, track their rewards, and send gift cards.