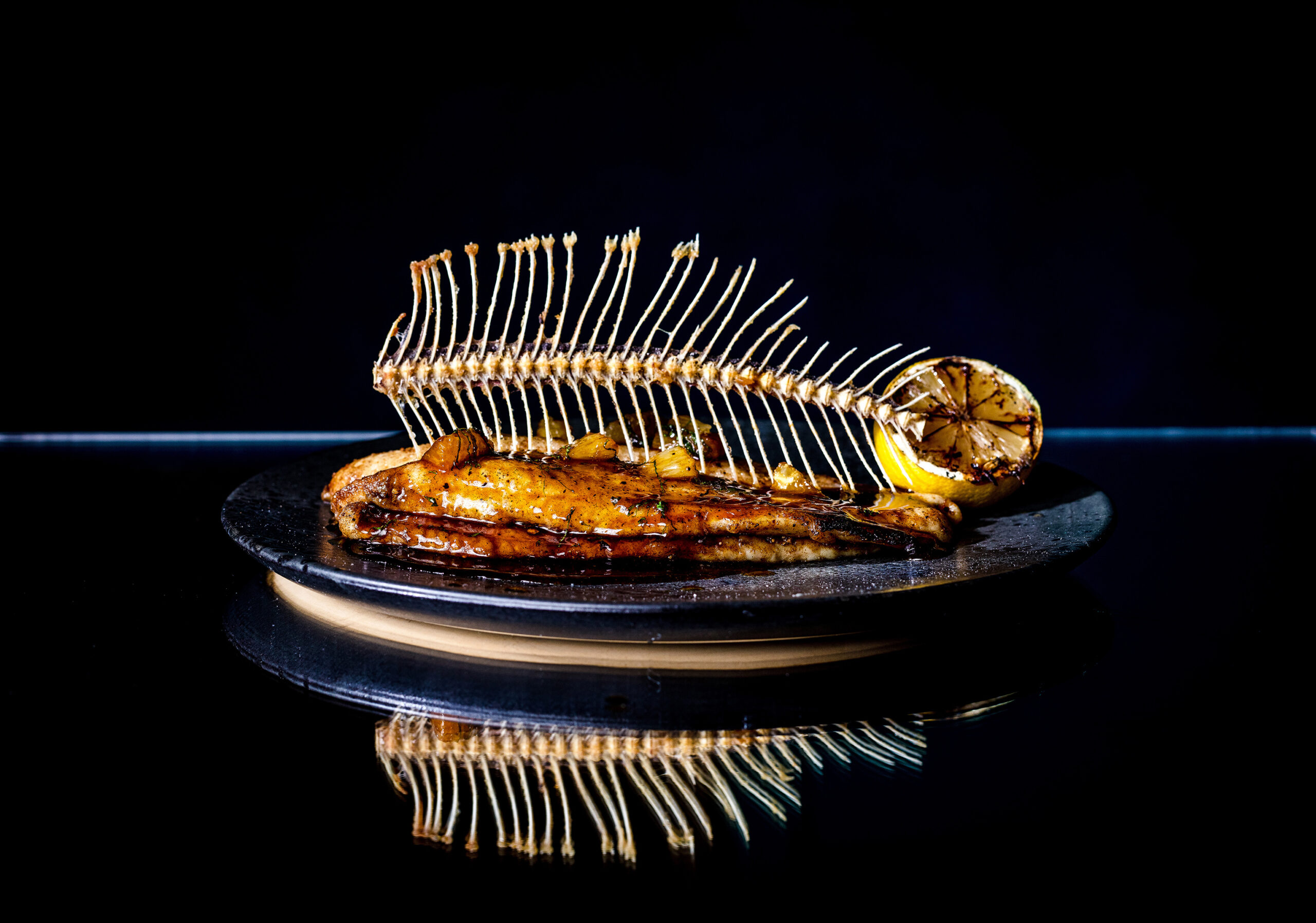 Don't Miss Dining, Part 1
Chef-driven and experience-fueled restaurants in Miami are generating culinary buzz
MaryGold's
Where: Arlo Wynwood, 2217 Northwest Miami Court, Miami
The headline: Miami powerhouse chef Brad Kilgore returns to South Florida.
Why all the buzz? Excitement about Wynwood's first hotel—a nine-story, 217-room property—has been heightened thanks to this culinary collaboration between the award-winning Kilgore and the team at Bar Lab (best known for developing Broken Shaker at the Freehand in Miami Beach). MaryGold's is described as a "Florida-inspired brasserie," featuring approachable yet elevated fare with an imaginative cocktail program.
"I'm excited to be back in Wynwood," says Kilgore, who worked in Chicago at three-Michelin-star restaurants Alinea and L20 before moving to Miami and, eventually, opening his own concepts (Alter, Kaido and Ember). "It has a special place in my heart, and things have really come a long way since I opened Alter years ago. MaryGold's is going to be the kind of restaurant that you can come to over and over and always have a different food experience."
Led by Kilgore, the menu at MaryGold's plays up American classics with an edge, like savory beignets with jerk oxtail; hand-cut tagliatelle with pomodoro, sweet crab and scallop "Parmesan" and Florida clambake for two with a whole fish, clams, shrimp, Florida grits, green chili butter, and coriander leaf. Top it off with the "Baked Florida," a twist on the classic with Meyer lemon, Creamsicle, and citrus liqueur, flambéed tableside.
Bonus bite: In addition to indoor and outdoor dining, MaryGold's includes the grab-and-go counter Mary G's, stocked with pastries, salads and sandwiches made fresh daily, plus vintage candy.
Contact: arlohotels.com/wynwood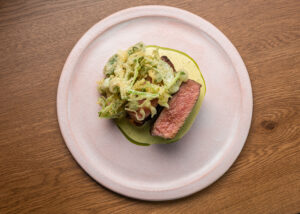 Lion and The Rambler
Where: 804 Ponce De Leon, Coral Gables
The headline: No two dining experiences look the same at this modern American restaurant conceived by Michael Bolen.
Why the buzz? After debuting with a tasting menu only, Lion and The Rambler has expanded with a seasonally focused, rotating menu of a la carte dishes that changes daily. Created by first-time chef/owner Bolen, the restaurant has partnered with an extensive list of local family farms, including Harpke Family Farm in Davie and Tiny Farm in Homestead, both of which directly influence what's created for the menu on any given night.
For instance, in early October, Bolen received some of the season's last huckleberries, which were foraged in the mountains and sent fresh directly to the restaurant. He then decided to nixtamalize them, which is a process popular in Mexico and Central America typically used to turn corn into masa. Served with pavlova, the berries were slow cooked for several hours without losing their shape or texture. Other recent highlights range from sunchoked gnocchi with peppercorn to 60-hour short rib with crispy salt and vinegar watercress, fennel sabayon, and cherry bomb radish to salt-roasted beets with black mission fig, pistachio, horseradish and goat cheese creme fraiche.
"Coral Gables is a wonderful, tight-knit community, and I am so thrilled to have opened a restaurant here," explains Bolen, who previously worked at both Sel de la Terre and L'Espalier in Boston and, more recently, at Mister A's in San Diego. "In the short amount of time I've been open, I have met so many amazing people and already seen a number of folks coming back more than once."
Bonus bite: A thoughtfully curated wine menu includes stellar selections from France, Italy, Austria, Spain, Portugal and Argentina, as well as from U.S. vineyards.
Contact: 305.603.7612; lionandtherambler.com
Gekko
Where: 8 SE Eighth St., Miami
The headline: A new celebrity hotspot with Bad Bunny blends a modern steakhouse with the flavors of Japanese cooking.
Why the buzz? Miami hospitality guru David Grutman, known for concepts like Liv Nightclub and the Goodtime Hotel, is behind a new celebrity-driven locale—this time with Puerto Rican recording artist Bad Bunny (real name: Benito Antonio Martínez Ocasio).
"Gekko is the result of so many of my obsessions in food," Grutman says.
So, what does that mean for diners? In short, buckle up. In typical Grutman style, the Japanese-inspired steakhouse and sushi bar delivers a memorable experience. The menu features an eclectic menu of traditional and rare chophouse favorites alongside flavorful creations fueled with Asian flair.
On the meat-lovers side, there's a 16-ounce rib-eye and a 30-day dry aged tomahawk (both USDA prime) to go with a 12-ounce wagyu skirt steak and a 6-ounce wagyu filet mignon. In addition, there's a roster of exclusive Japanese cuts, including a monstrous 42-ounce A5 bone-in rib-eye from Mizusako Farm, as well as an olive-fed wagyu filet from Shodoshima Island in Kagawa.
On the seafood side, think crispy snapper, grilled whole lobster, Dover sole meunière (pictured at the top of the page; photo by Libby Vision) and black cod for entrees, along with raw-bar and sushi rolls. Shared plates and starters include Japanese milk bread, lobster dumplings, oysters, dynamite crab cakes—and even plant-based chicken.
Bonus bite: The restaurant also includes a bustling late-night lounge, with a bar slinging cocktails such as the Tea for Two with vodka, pineapple jasmine tea, and orange blossom honey, and the Beber Conmigo, with tequila, passion fruit, carrot, and wasabi.
Contact: 305.423.8884; gekko.com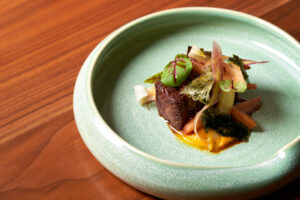 Uchi
Where: 252 NW 25th St., Miami
The headline: American sushi master and James Beard Award-winning chef Tyson Cole puts his creative spin on Japanese fine dining.
Why all the buzz? Smoked yellowtail with yuca crisp, Marcona almond and Asian pear. Thinly sliced flounder, candied quinoa, lime zest and olive oil. Wagyu tartare with black garlic, dill and rice cracker. These three dishes are among the more than 85 items served at Uchi, the nontraditional sushi locale created by Cole. After training for more than a decade in Tokyo and New York, he debuted Uchi in 2003 inside a refurbished old home in south Austin, Texas. It since has grown into a flourishing empire with locations in Denver, across Texas and, more recently, in Miami's Wynwood Arts District.
At the chic (and always hopping) Wynwood restaurant, the acclaimed chef infuses his Japanese offerings with American flavors. One of the only American sushi masters, Cole pairs ingredients such as big-eye tuna with pumpkin seed granola, or king salmon with pineapple bubbles. In addition to serving three omakase options (a signature six-course tasting, a 10-course chef's tasting and a six-course vegetarian option), don't miss Cole's Wagyu beef, served thinly sliced on a sizzling, hot rock—ninjin style—with sweetened, five-spice carrots.
Bonus bite: Nearly two decades after its Texas debut, Uchi is part of Cole's Hai Hospitality, which includes three other Asian-inspired restaurants—one of which, Uchiko, is expected to expand to Miami Beach's Sunset Harbour in 2024.
Contact: 305.995.0915; uchimiami.com