Don't ask Niven Patel to categorize the food he cooks. Whether it's Indian or Italian, he'll offer the same response every time.
"There's no fancy category to put us in," he says. "What we do is make really good food that we like to eat. It's that simple. It's about producing quality and approachable food."
This past fall, the James Beard Award finalist, known for his highly acclaimed Indian restaurant, Ghee, which has locations in Downtown Dadeland and the Miami Design District, serendipitously debuted an Italian restaurant, Erba, next to Dadeland's Ghee. Though the restaurant has been in the making for quite some time, it wasn't slated to debut for several months.
"Construction on our permanent space, which is located on the same street, was taking too long and my team and I were eager to get going," Patel says. "The space next to Ghee came available and we jumped. Though we're calling it a 'pop up,' the restaurant is fully functional with a complete menu and a great wine list."
Erba brings a new style of cooking to South Miami-Dade, offering a slate of pastas made onsite, fresh salads, a rotating antipasti selection, and a variety of Italian-inspired entrées, which are made through a collaborative effort between Patel and Erba's executive chef Tim Piazza.
"Not a lot of people know that Niven studied abroad in Italy," Piazza says. "Though Ghee is super successful, when they find out he makes some of the best gnocchi, customers freak out. For me, Italian food is what I've always gravitated toward. When the opportunity to work at Erba came along, I knew it was something I couldn't pass up."
As for the menu, which is made up of approximately 20 items, at least three to four dishes change nightly.
"I have always been drawn to the craft of making fresh pasta," Piazza says. "At Erba, we will showcase our pasta with in-season ingredients without overcomplicating it or making it pretentious. I cook how I like to eat."
"The food at Erba is the kind of stuff we've cooked our whole careers," Patel adds. "When we were planning the menu, it was difficult to come up with items because what we're going for is offering some of the most seasonal and fresh dishes possible. Everything we offer is inspired by what's growing on our farm in Homestead."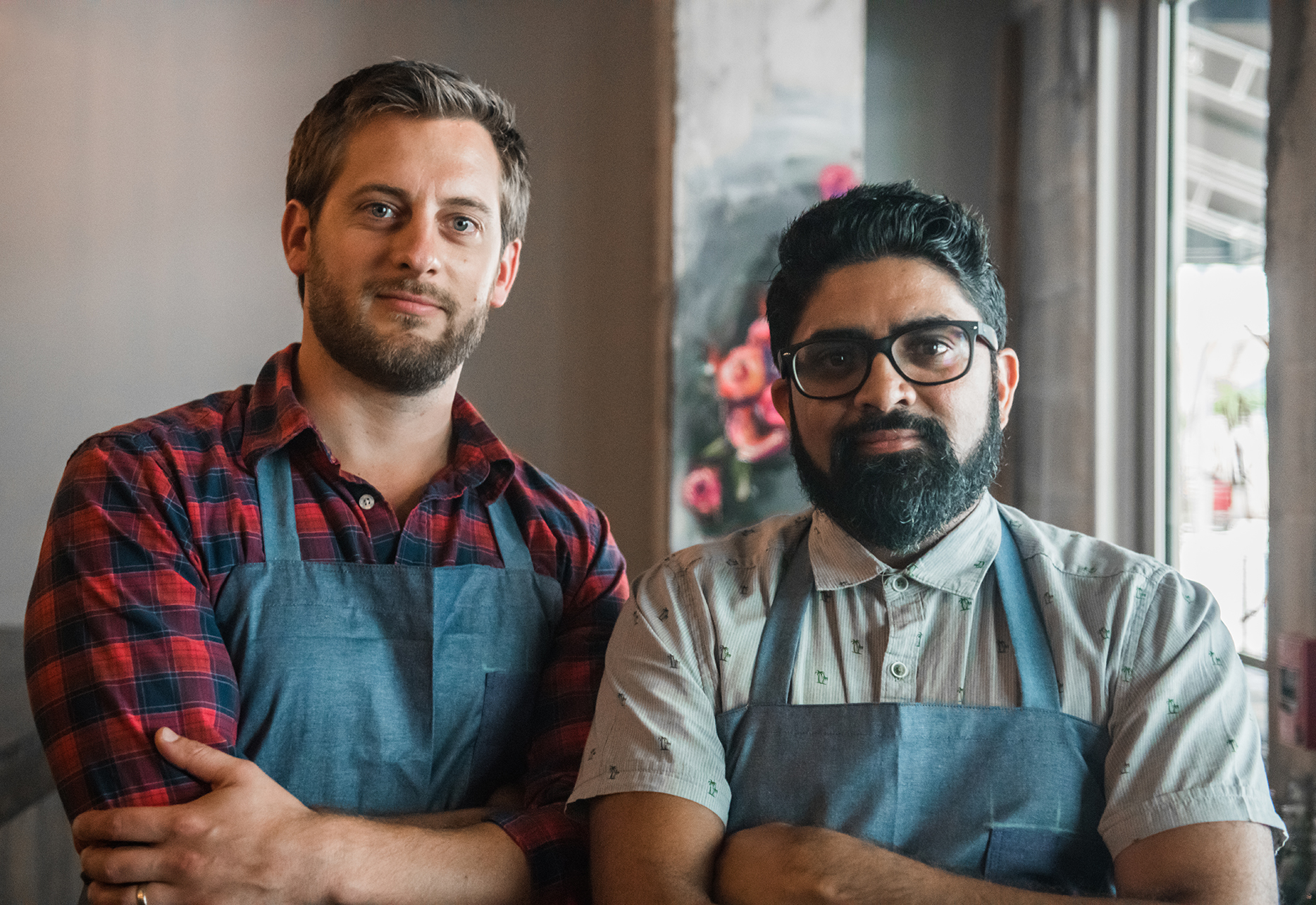 Plates include house-made focaccia with Calabrian chilies and rosemary and Bianca eggplant straight from the farm, marinated with olive oil and balsamic vinegar. At least six pasta dishes are always available, all featuring locally sourced, in-season ingredients such as tortellini with wagyu beef and brodo broth, or pasta al limone with shaved pistachio on top. A rotating variety of main dishes include branzino, organic half-chicken and lamb, each seasoned with a different batch of Italian herbs. Erba serves a selection of fine Italian wines as well, all of them either organic or sustainably farmed in Italy.
When Erba opens its permanent space, the restaurant will offer an increased amount of daily house-made pastas, as well as lunch service and a larger chef's table.
"We don't want to just be the restaurant for special occasions," Piazza says. "We want to become the neighborhood spot where people keep coming back, whether you're the guy in a suit or the family with kids. Our food is meant to be for everyone."
Erba
Location: 8975 SW 72nd Place, Miami
Social: @erbamiami on Instagram
Web: Reservations can be made at opentable.com/r/erba-miami