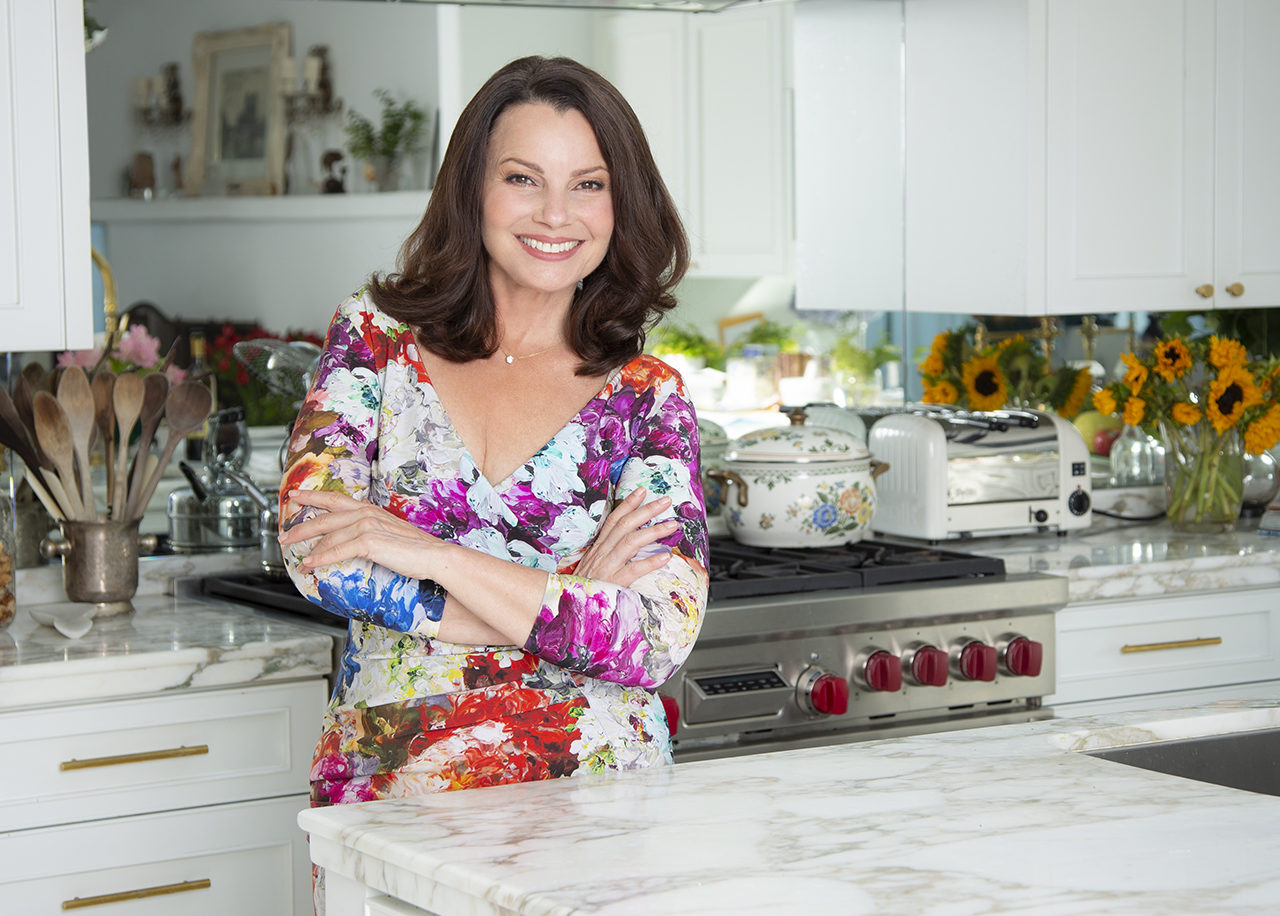 Fran Drescher in Living Color
Through her association with ColorOnly, a cutting-edge hair coloring salon in Coral Springs, actress and activist Fran Drescher finds an ally in her forward-thinking approach to a healthy, preventive lifestyle
Though her successful television career in sitcom comedies, along with her unmistakable staccato laugh, suggests that she understands how to find the humor in situations, Fran Drescher is the first to share that she knows when to take life seriously.
Look no further than her association with ColorOnly, the game-changing beauty treatment for which the actress who starred for six seasons in the 1990s on The Nanny serves as brand ambassador. Having survived uterine cancer two decades ago—a journey that spawned a best-selling book, Cancer Schmancer, that later became the name of her difference-making advocacy movement—Drescher wasn't about to lend her name to just any company.
Yes, ColorOnly planned on revolutionizing the hair-dye industry with an unheard-of 10-minute process that repaired hair as it was treating it. Yes, through its proprietary technology, ColorOnly would be able to create the specific color desired by customers, instead of the standard array of shades. And, yes, the early list of ingredients was devoid of damaging chemicals.
But the woman with more than 35 Hollywood films and countless television appearances to her name needed something more before committing to ColorOnly, which launched a flagship salon this fall in Coral Springs at The Walk on University (2712 N. University Drive; 954.869.3030).
Drescher spoke to Lifestyle about what sealed the deal for her with ColorOnly—which offers 30-minute express color service for $30 at the Coral Springs salon that includes hair coloring, gloss toners and blowouts. She also pulled no punches about the connection between the products we use, and the food we put in our body, and the diseases that are ravaging our immune systems and weakening the planet.
What's on the inside counts: As a health advocate and cancer survivor, Drescher chooses her associations carefully. She turned down a lucrative deal with KFC because the fast-food chain sources chickens from factory farms instead of following organic practices.
When the ColorOnly team approached her about endorsing its product, Drescher was impressed by the 10-minute process (compared to colorings where chemicals are left on the head for more than a half-hour), and she appreciated the lack of harsh chemicals like ammonia, sulfate and parabens. But she encouraged the company to take the chemical composition even further.
"I've been using enzyme activators since my cancer survival 20 years," Drescher says. "And I'll tell you why that's important. Once, while on a press tour in New York, I noticed some roots showing. I didn't have my enzyme activator with me, so I went to a salon, and they colored it with the regular full-on peroxide that's found in most hair dye. In two minutes, I tasted such metal in my mouth. It was scary.
"When that happened, I told myself that I will never again use a toxic peroxide. So, in order to get me, ColorOnly had to change that. It's not my company, but I did have some influence. There are a million good aspects to ColorOnly—but there is no other company on the market that not only dyes hair in eight to 10 minutes, but that also uses natural ingredients and enzyme activators. That's part of what makes them so special, because that is cutting-edge. It's a huge plus, and it makes me extremely proud and enthusiastic to promote the company."
Silky smooth: Not only can the computerized system at ColorOnly create the exact color for which you're looking, but there's a tangible difference, Drescher says, in how the ingredients affect the look and feel of your hair.
"A lot of women get their hair colored, and it doesn't feel like normal hair," she says. "We're used to seeing women with that straw look. But it doesn't have to be that way. You can use a product, like ColorOnly, that's mindful of your health with ingredients that aren't harsh.
"When I've used ColorOnly, my hair is so soft. You feel like you have virgin hair again."
Health and your environment: As part of the Cancer Schmancer movement, Drescher invites people to host a Detox Your Home party. The goal is to rid your residence, and your life, of toxic foods and products that can compromise your immune system—especially since medical researchers agree that upward of 90 percent of cancer cases are caused by lifestyle and environmental factors.
"If you eat a strawberry that's not organic, you might as well be eating a sponge soaked in pesticides," Drescher says. "People are exposed to between a half-dozen to a dozen carcinogenic chemicals before they leave the bathroom in the morning. That's the toothpaste they use, the hair products, the lotions. And that's before they go into the kitchen, open the refrigerator and take out the strawberry that has at least 12 different pesticides on it.
"We can't keep doing this to ourselves. It's the reason why there are escalating autoimmune problems and inflammation. Cancer is just the end stage of chronic inflammation. We have to start asking ourselves, why do we have autoimmune issues? Why do some people die of COVID and other people are asymptomatic—and other people never even catch it? It all comes down to your immune system and the strength of it. It's not because we were born in need of a vaccine. We were born in need of supporting and honoring our immune system."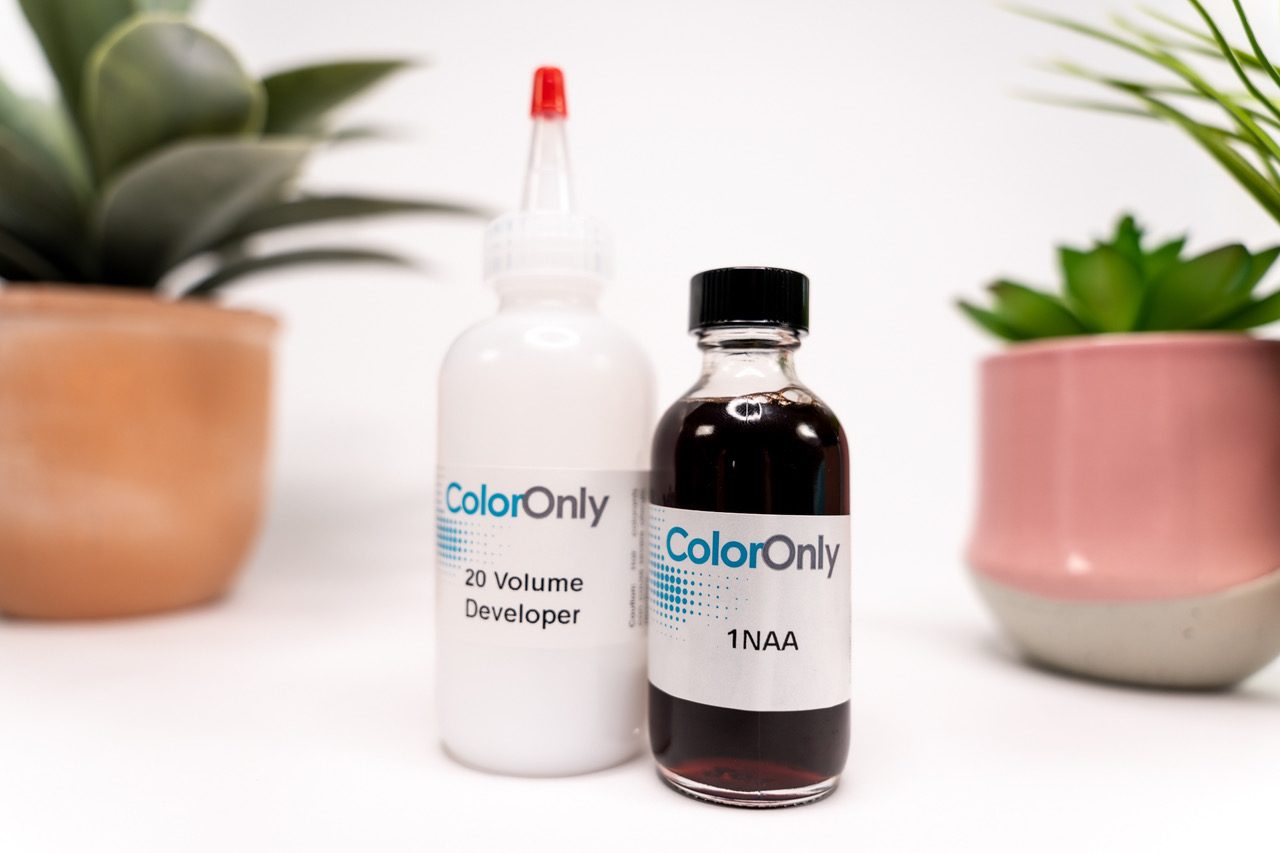 The bigger picture: Drescher has been loud and proud in her contention that the country values the almighty dollar more than human health—or the health of our planet. And she isn't shy about assessing blame.
"Because there is such a vast amount of Big Pharma ad dollars going to national broadcasts, there is a noticeable absence of conversation about how to be healthy," she says. "It's profit at the expense of all things of true value—our health, water, soil, air. That's pathological. But that's the reality of where we are right now. And that's why we have to step outside of the box and start asking hard questions.
"Don't try and save the world. Save yourself. And in doing that, you will be an influencer. Start using your hard-earned dollars to dictate more responsible manufacturing trends. Don't support industrial farming. Don't buy housecleaning products with heavy industrial-strength chemicals. Don't support personal care items that are laden with perfumes and ingredients that compromise your immune system. It's not normal to be sick, to have inflammation, to have autoimmune issues. But it's being normalized with all these commercials for prescriptive drugs."
Rethinking the farm: Cancer Schmancer has done more than just talk the talk over the years. In 2007, the organization helped to unanimously pass the Gynecologic Cancer Education & Awareness Act. A year later, the George W. Bush administration gave Drescher the title of public diplomacy envoy for women's health issues.
These days, among other health-related initiatives connected to Cancer Schmancer, Drescher continues to focus on a complete reimagining of the way our farmers approach their livelihood.
"You are what you eat," she says. "If you're eating animals and plants that are full of growth hormones, pesticides, herbicides and antibiotics, you're not eating real food. You're eating the chemical industry. And that's not supporting your immune system.
"It's time we start [directing] our hard-earned taxpayer dollars to encourage farmers to turn their land into regenerative farms—sustainable, regenerative, organic farming. And then, in a generation, we will be a much healthier nation. This is such a glorious country, but we're screwing up the land, and we're screwing up our agriculture. We have to pivot away from that and move in the direction of teaching farmers how to plant like the natural world grows, how to use livestock and different animals to keep fortifying and breaking up the soil.
"When you have an apple tree that's yielding rotten apples, you're not going to try and heal every apple. You're going to look at the trunk, at the roots. You're going to figure out the systemic causation of the disease. … The amount of sick people we have is going to cripple the country, economically. What is the real answer? Let's get healthy! That is the conversation."
The last word: "Every time you reach for something on a shelf, start looking at what it is. What is it made of? Support the companies, like ColorOnly, that are actually supporting you and your health, and the health of your family and your pet and the environment. Those are the people that we should be making rich, not these big chemical companies that are polluting the planet to the point where the level of our general health is so eroded."