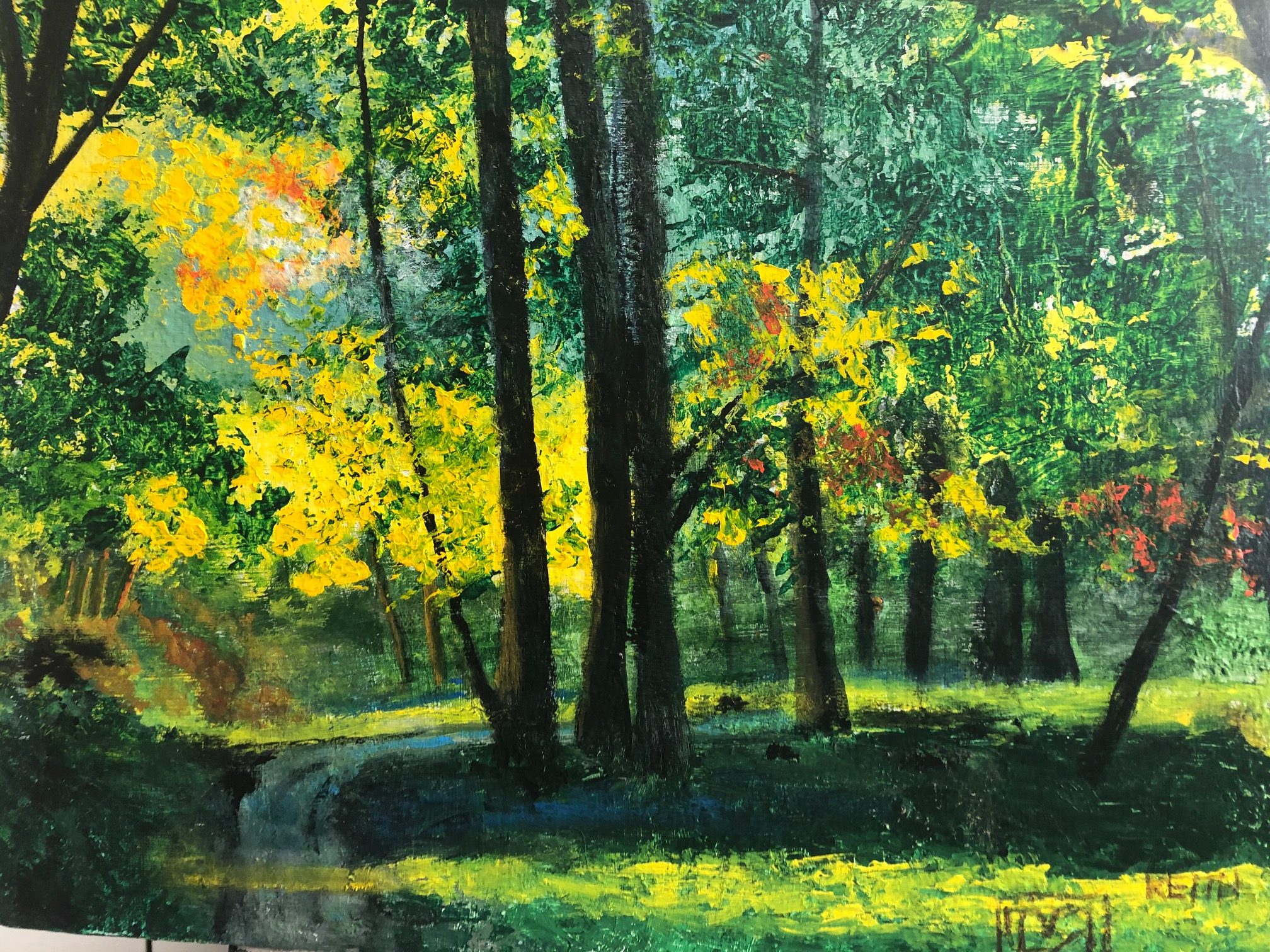 Artist Marvin Keith finds creativity in the coronavirus shutdown
Coconut Creek artist Marvin Keith finds inspiration during the quarantine
Like many artists, Marvin Keith has an "unstoppable need" to create something every day. For the Coconut Creek painter (pictured left), that means using acrylics on canvas to depict peaceful nature scenes, as well as colorful sailboats and hot air balloons, and often choosing to forgo realism in favor of following the light in a scene.
This unstoppable need was fueled by the extra time on his hands while quarantining due to COVID-19, allowing him to unleash his creativity, try new techniques and even improve older paintings. During the shutdown, he completed 25 paintings, ranging in size from 16 inches by 20 inches to 4 feet by 5 feet.
"I normally paint every night. … I don't paint during the day, under normal circumstances. But with the quarantine, I was able to paint 24 hours a day if I wanted to," says Keith, who is one of four vice presidents of the Wynmoor community. "I had a lot more time, and I was also more relaxed. And I guess the more relaxed I am, the better things turn out."
Here, the president of the Guild of Art and Literature in Coconut Creek gives insight into his artistry as well as the new techniques he tried out during the stay-at-home directive.
Artistic beginnings: "I didn't want to call myself an artist until I felt like an artist. I wanted to at least have some level of mastery, yet I wanted to be self-taught. I started when I was around 18 years old. Prior to that, everything was photography. I noticed that I kept doing more and more creative things like taking closeups of flowers. I found that I could use the photography as a base for a painting. So I'd take photos during the day, and then at night I would paint."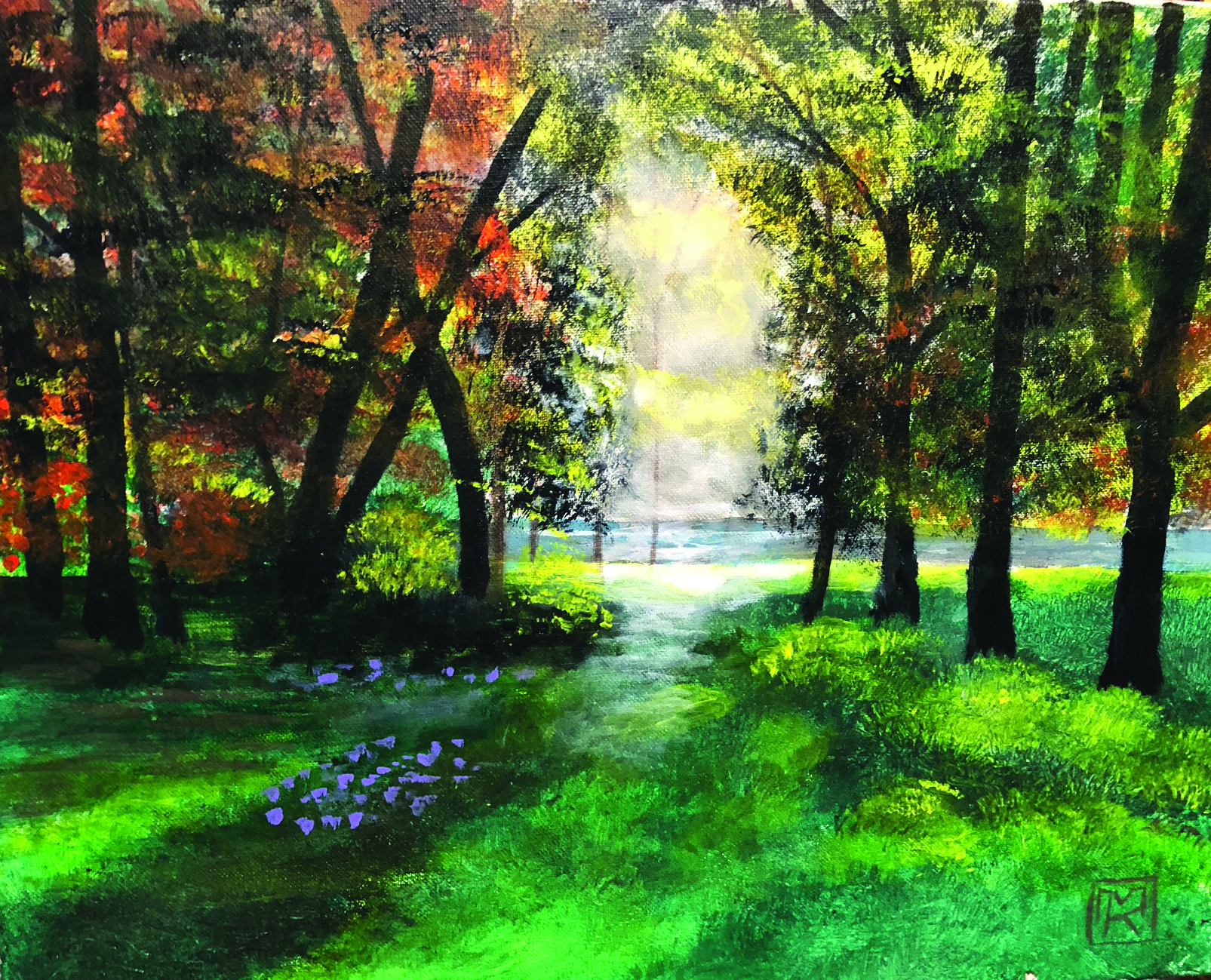 The inspiration: "I can look at a blank canvas, and I can see the painting I'm going to do. I see shadows. I see indications of things, and those indications, if they're pleasing, become a part of the picture.
"… I'm always looking outside—trees, rivers, banks, etc. So, if I sit down to imagine something, it's not as if it came out of my head, but it's a conglomeration of what was in my head. … I do a lot of travel. I used to do a lot of camping. I try to go to the forest as often as possible. That's a lot of influences that helped make paintings look good."
Quarantine skills: "I've been [using] a palette knife [during quarantine]. It gives an entirely different texture. The painting might look very much the same, but the texture is grittier. … With a brush, you spread paint. With a palette knife, you get chunks of paint and spread it across the canvas, and big chunks of it remain. You can't really rub it in that much. … It comes out with a lot more texture; it comes way off the canvas."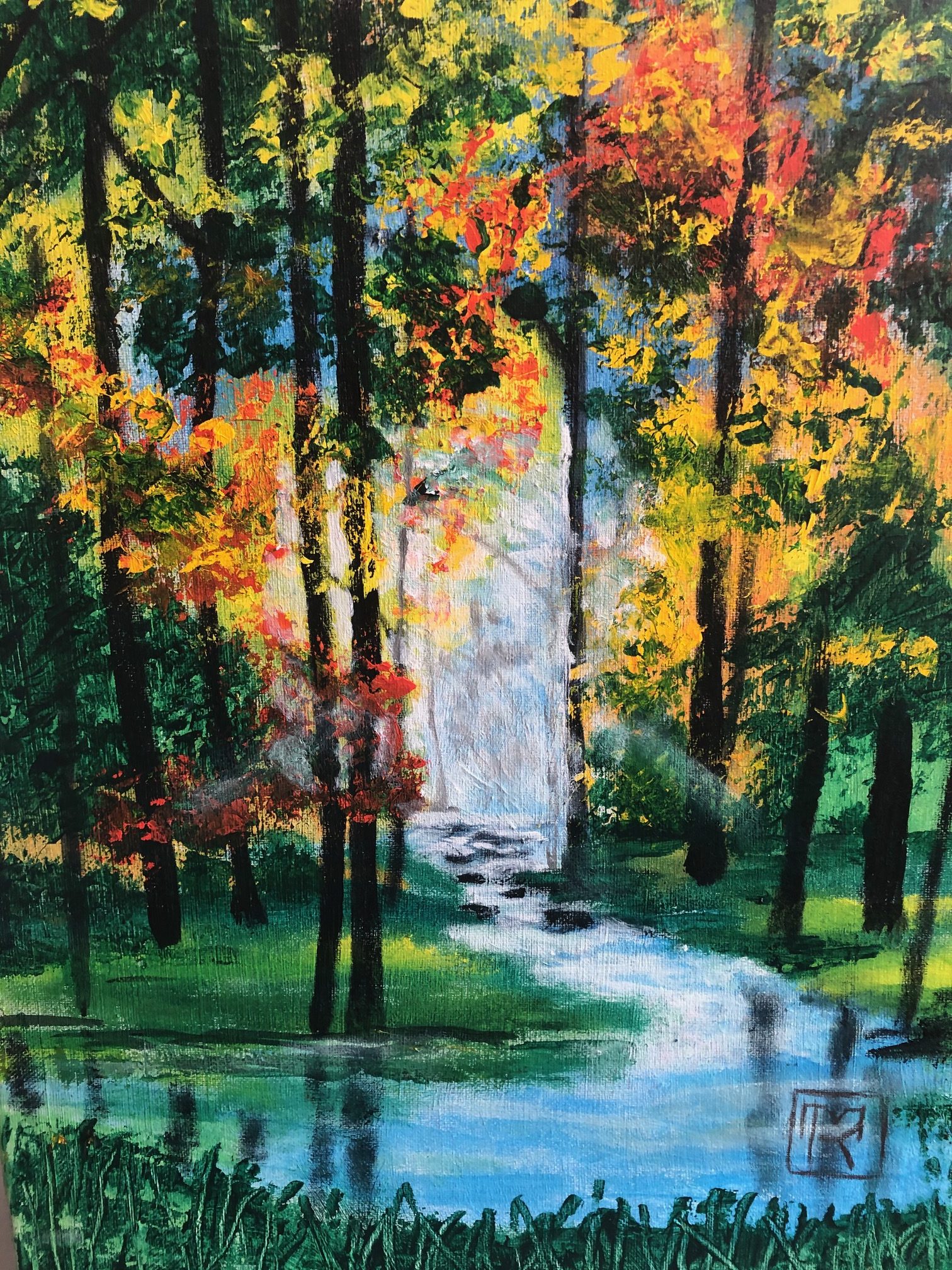 Finding the light: "You strive to do something for a long period of time. And then one day, you're looking the other way and it happens. I'd been trying to make landscapes that concentrate on light coming from behind … through trees, or from behind the tree or bush. One day [in quarantine], it just happened. I was just painting trees. … I started putting in the sun—a little white, a little yellow—more than I would have. I started playing with a fan brush to get little tiny bits of leaves, and it came out really nice. I went, 'Wow! I started something new.'"
Artist's philosophy: "Younger artists than myself seem to want to have a political message or an environmental message—or some kind of strong attack. I'm saying, 'Look, isn't this beautiful?' … But I'm sharing a love of beauty—a love of nature. I don't have a strong political intent.
"I think if we were all more interested in going outside and taking care of the universe the way it should be taken care of, a lot of these little idiocies we get into would be less serious. We need to spend more time being outside and being ourselves and protecting nature as opposed to starting wars."
View Keith's art at phoenixltd.pictures.