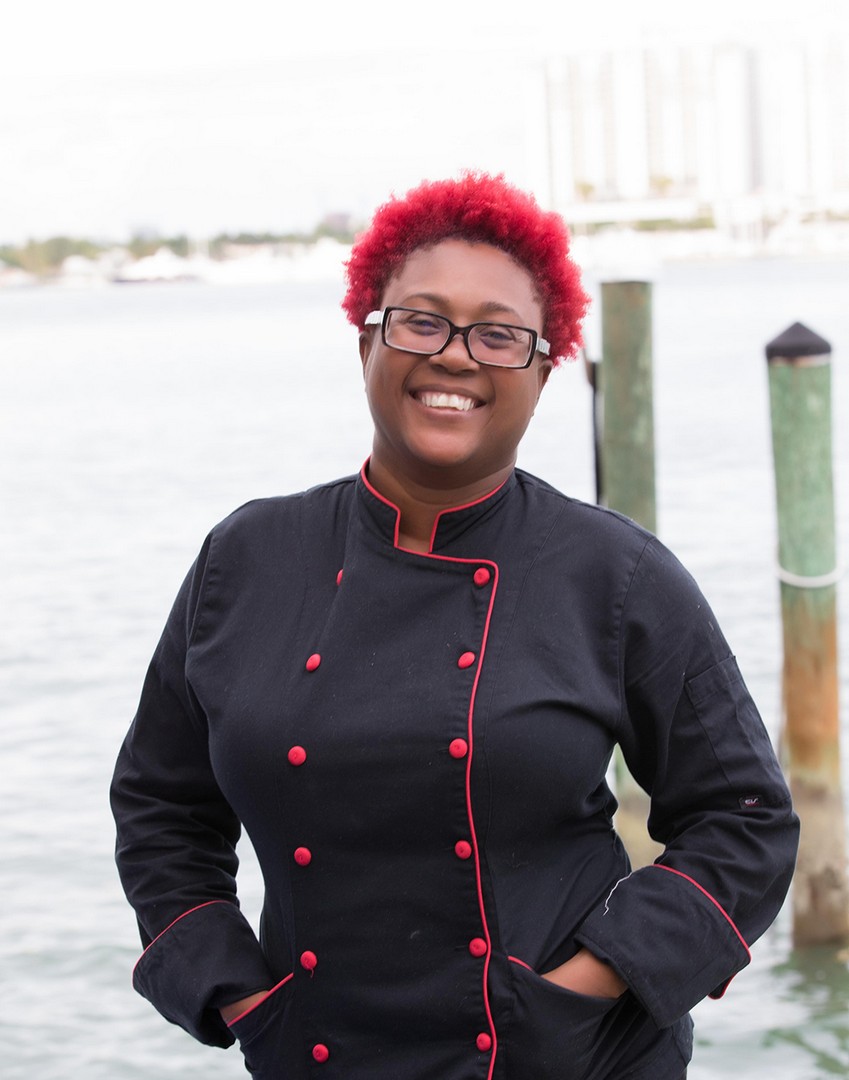 Growing up in Jamaica, Judith Able watched her mother constantly think about food. With six children to feed, Able's mother always was either cooking or planning to cook.
For Able, it was a glimpse of a future she wanted no part of. In her high school home economics class, she felt the unwelcome expectation that those skills would shape her life.
"In Jamaica, as in many cultures, women are expected to be the ones who cook and clean," she says. "I said, 'No, I'm not cooking for a man for the rest of my life.'  That was my take on it."
Despite that determination, Able couldn't escape her natural talent. She had a knack for cooking, and her teacher told her she should be a chef. After graduating, she worked for a friend's restaurant—even though she didn't want to.
"All of a sudden, they started giving me more [managerial] responsibilities," she says with a laugh. "I'm like, 'I just want to serve the food. That's it!' "
But fate kept chasing. When she moved to the United States, she planned to buy goods to sell them in Jamaica, but found herself working at restaurants and bars instead. As a bartender, she would casually offer to cook for her customers' parties.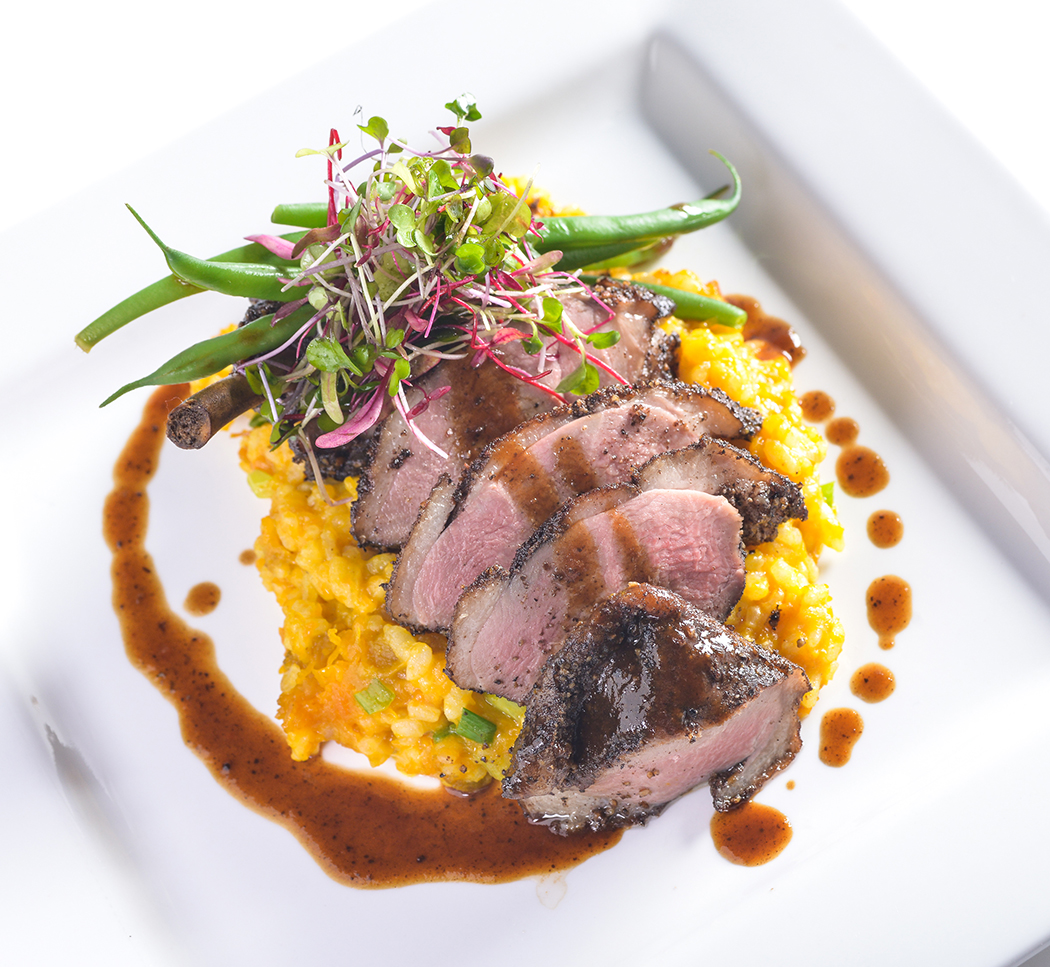 "Then my boss would say, 'Cook for this event and that event,' " Able remembers. "I was like, 'Oh, my God, seriously? I can't get away from it.' "
Able eventually gave in and studied at New York City College of Technology, where she was the junior president of the American Culinary Federation, and then at Baltimore International College. When she and her husband, Michael, moved to Florida, she finished her culinary studies at Johnson & Wales University and started working in catering. Clients appreciated her culinary style, so she started her own company, Chef of Distinction Catering. She started out cooking for parties of 20; soon, she was serving as many as 300 people.
To handle the growth, she opened a storefront in Hallandale Beach, where she hosted private dinners and parties. Her clients consistently asked if she had a restaurant. After searching three years for a bigger space, her real estate agent found a former delicatessen on Lyons Road.
That space would become Swirl Wine Bistro, which opened in March. Able now brings to restaurant customers what she offers catering clients: Caribbean flavors cooked in French, Italian or Spanish styles, a combination of her training and heritage.
"[Jamaica] was influenced by a lot of European cooking," Able says. "When I went to culinary school, [I would say], 'Wow, my mom made that.' "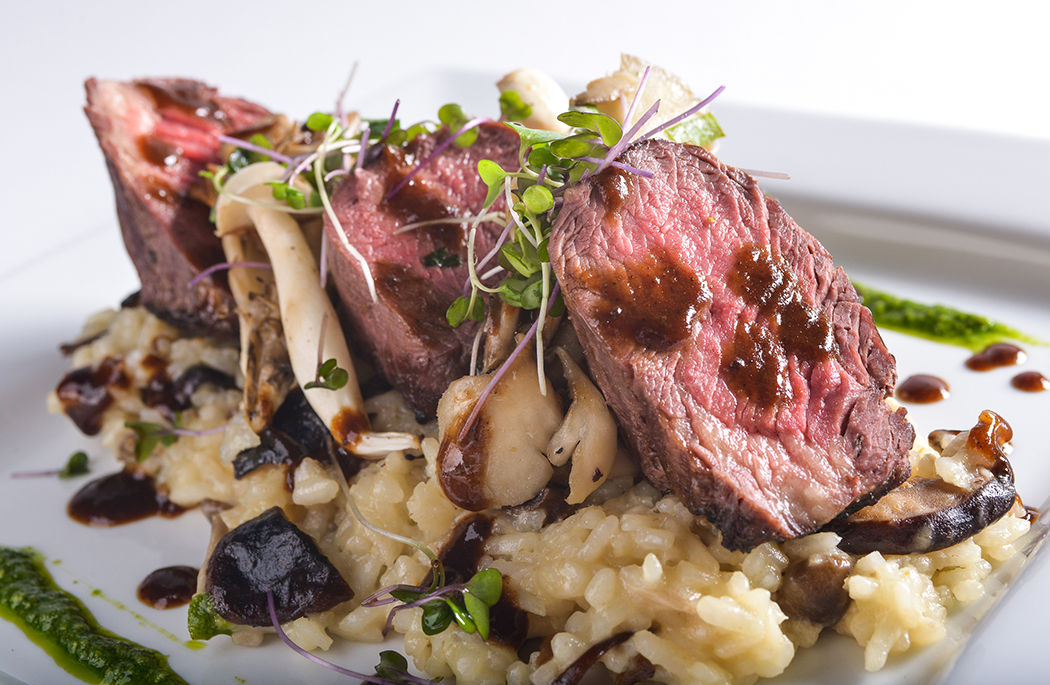 Two examples are oxtail ravioli with truffle brown butter, and duck confit with grilled endive, black cherry balsamic dressing and Jamaican spices. The poultry in her curry-infused chicken and dumplings isn't stewed, the way chicken is typically made in Jamaica, but presented French-style—with the drumette attached.
A wine lover, Able also hosts tastings and pairing dinners at Swirl. "When people go out to drink wine, it's either a wine bar or a nice French restaurant," she says. "I've never heard someone say, 'Let's go have wine at that Jamaican-influenced restaurant.' "
Having introduced the concept to Coconut Creek, she and her husband have moved from Plantation to Coral Springs to be closer, with plans to eventually move to Creek.
"I have a really good feeling about where we are," Able says. "We want this to be a Coconut Creek spot. I'm getting that feeling already."
Swirl Wine Bistro
Location: 1435 Lyons Road, Coconut Creek
Hours: Wednesday and Thursday, 3 p.m. to midnight; Friday and Saturday, 3 p.m. to 1 a.m.; Sunday, 10 a.m. to 10 p.m. (Mondays and Tuesdays are reserved for private events.)
Contact: 954.458.5407; facebook.com/wineswirl
How about a side of art?
Accenting Swirl's aquamarine walls is colorful artwork, which Able plans to change every 30 days to support local artists. Recently, Swirl featured Miami-based artist Melinda Gallop's cocktail-inspired paintings. Information about the piece (including price) was attached to each painting. She welcomes local artists to stop by and talk about displaying their work.
"Whichever artist we choose, we'll do an opening reception for them so they can bring family, friends or prospective buyers," Able says. "We want to help local artists get their art out there and create buzz."