Check out where to celebrate National Caviar Day in South Florida:
Location: 3900 NE 2nd Ave, Miami, FL 33137
Dish: Cote Miami offers a dish called "Steak & Eggs," a unique take on the classic American meal. This dish features hand-cut filet mignon tartare, Kaluga Royal Hybrid caviar and milk toast Caviar Cake, creating a silky, buttery creation not listed on the menu. Made with the finest Golden Ossetra sturgeon caviar, this off-the-menu dish is a great addition to any celebration.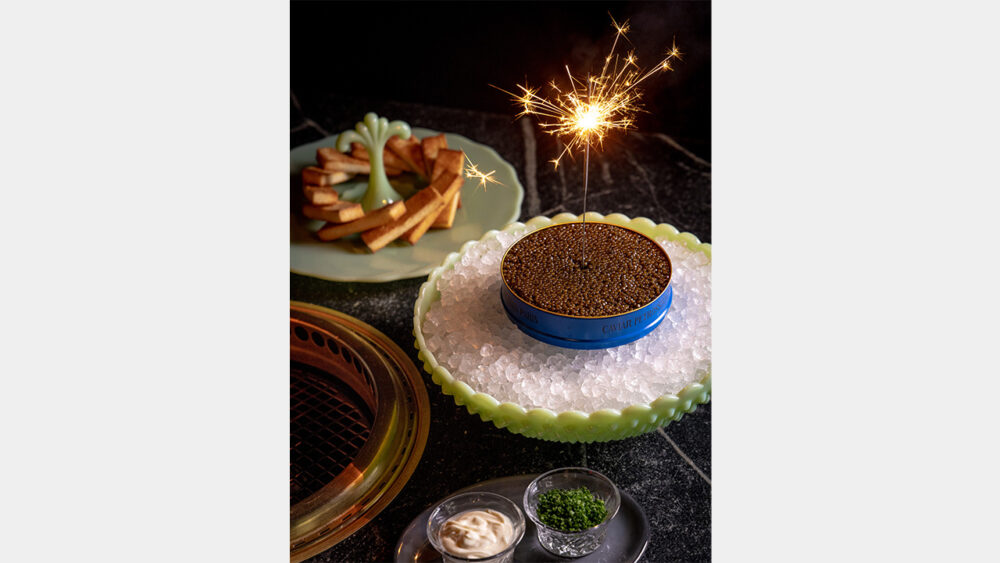 Location: 1500 San Ignacio Ave, Coral Gables
Dish: Caviar "Carbonara": Rye Fettuccine, Kaluga Schrenckii Caviar, Dill
Tuna Tartare With Kaluga Caviar – Pine Nuts, Lemon Oil, Calabrian Chili, Mint
Caviar Flight: – Enjoy a taste of Fiola's delicate and exquisite caviar selection. Served with Blini & Quail Egg, Crème Fraiche, and Basil Oil. Kaluga Schrenckii 1 oz – Tasting Notes: Ocean Brine, Buttery; Royal Siberian Prestige 1 oz – Tasting Notes: Nutty, Nori, Honey; Royal Oscietra 1 oz Tasting Notes: Hazelnut, Butter, Urchin
Location: 450 E Las Olas Blvd, Fort Lauderdale
Dish: Uni Alfredo – Prepared right at the table of the reimagined Timpano Las Olas, the Parm to Table experience leaves guests wanting more. The made-from-scratch fettuccine is warmed up in a sizzling pan before being tossed with pecorino romano and butter of parma in a Parmesan wheel. To top it off, fresh uni and Kaviari caviar are added, and the dish is served on a luxurious Versace plate.