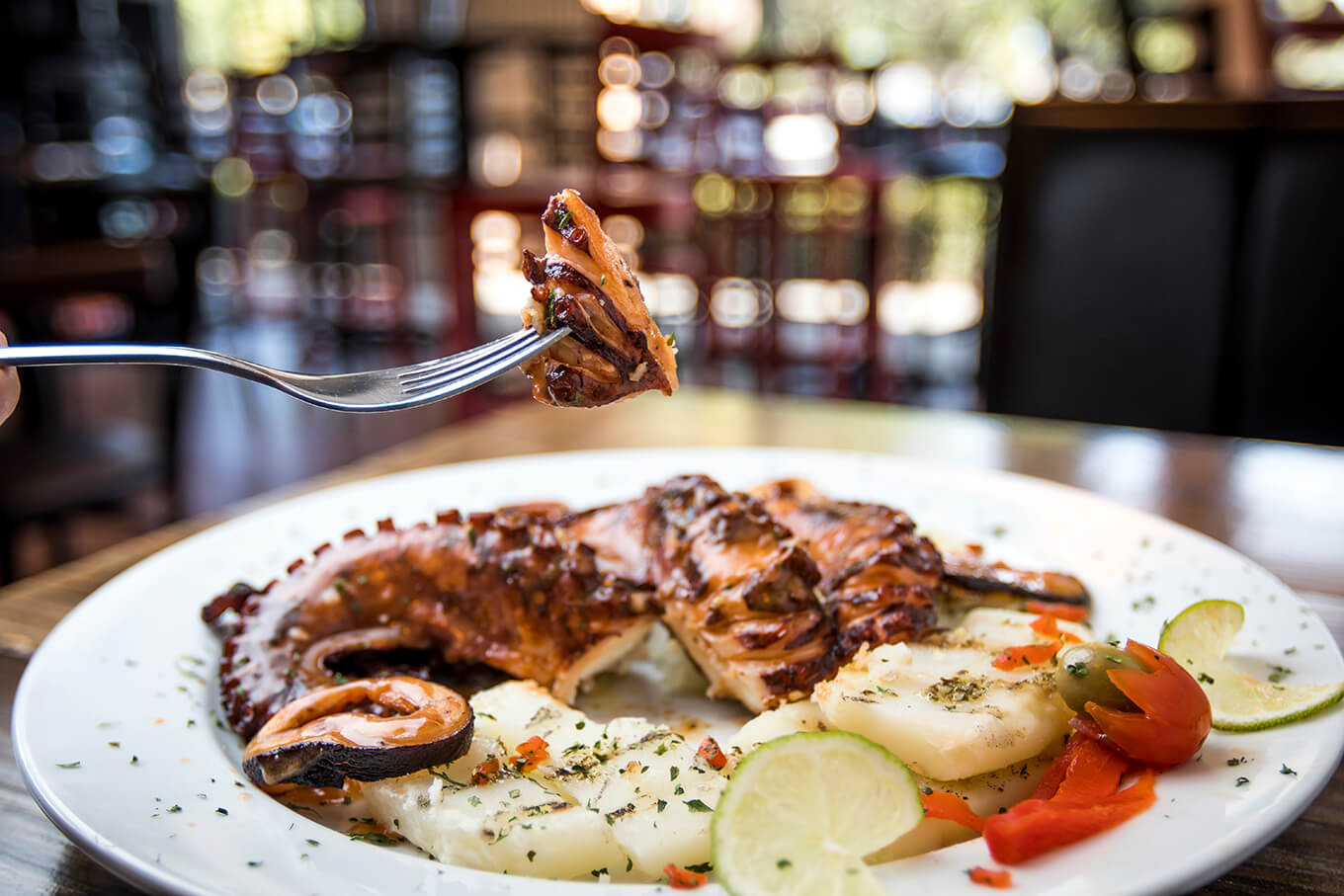 A Taste of Buenos Aires
It began with a deep love for his country's cuisine, and a desire to share. Ariel Caminada and his wife, Adriana, are bringing the tastes of Argentina to Coconut Creek with their new restaurant, Argengrill, which opened in January
The Caminadas, originally from Buenos Aires, moved to the United States 18 years ago, coming first to Boca Raton; they now live in Deerfield Beach. "I like the people; the people are happy. … Florida is beautiful. … I love it here," Ariel says.
He chose Coconut Creek as the location for his new venture because he appreciates the community, and he recognized an opportunity to bring something different to it.
"People ask me all the time, 'Where is good meat, good Argentina meat [available locally]?' … You have to go to Miami," he says. "For this reason, I opened here."
With Argengrill, he aims to not only bring his country's dishes to more people, but also to create a warm, inviting experience that makes his guests feel welcomed.
"I like seeing when the customers are happy, when they are eating at a nice place," he says, noting his customers are of many nationalities. "You have a chance to talk to everybody in a different language, different everything," he says.
Like other Argentine restaurants, Argengrill focuses on meats and other traditional dishes. What makes it different are the reasonable portions and the family-owned ambience. "When you come in here, you think you are home," he says.
Walking in, it's immediately noticeable that other patrons are comfortable, and there's a joyful sense in the serving of freshly baked pastries, empanadas and organic coffee—much as you'd experience at a café in Argentina. The Caminadas plan to continue to introduce more of their culture through food and drink—they recently added Argentine beer and wines to the menu, and they will continue to expand the Argentine food specialties.
Argengrill serves a variety of desserts, sandwiches and specialty dishes such as octopus. Here are some favorites to try.
Empanadas
These pockets of dough stuffed with meats, cheeses and other ingredients are a Latin American favorite. Argengrill's empanadas are baked daily, with a selection of beef, chicken, or ham and cheese. Premium empanadas have fillings of mushroom, bacon and mozzarella, hand-cut beef, corn and cheese, or fresh tomato and sausage.
Parrillada Argengrill
The grilled platter features an array of meats with a side of salad and fries. A shareable dish for two or three people, it includes a strip steak, short ribs, skirt steak, chicken, sausage and blood sausage. It reflects the fact that Argentine fare is meat-centric.
Milanesa Napolitana
While reminiscent of Italy, this dish has become so popular in Argentina that it's now considered to be a national dish. A thin slice of beef cutlet is breaded and pan-fried, then topped with tomato sauce and a layer of mozzarella cheese. Served with a side of fries, it's hearty and perfect for sharing. (If you're looking for a different twist, try the Ari Mila with breaded steak over fries, topped with ham, cheese and two eggs.)
Argengrill
Location: 4413 W. Hillsboro Blvd., Coconut Creek
Hours: Tuesday to Thursday, 9 a.m.-9 p.m.; Friday and Saturday, 9 a.m.-10 p.m.; Sunday, 9 a.m.-8 p.m.
Contact: 954.573.7025; argen-grill.com