Story by Elyssa Schwartz | Photos by Andrea Màtè
Childhood friends Antonio Montella and Luca Casarella grew up in a small neighborhood in Avellino, Italy. They played soccer, they rode scooters, and they ate pasta—lots of pasta. Their passion for food and adventure led them around the world before opportunity knocked in Delray Beach, where, for more than seven months, the two have been serving up authentic Italian cuisine at Cena Modern Italian.
"I was the only one cooking; he was just eating," says Montella, the restaurant's executive chef. "But then I taught him to make some pasta."
These days, the pasta dishes for which Montella has become known are only part of the story at Cena. While the chef cooks up Italian favorites, such as gnocchi with fired-fresh plum tomatoes or homemade ravioli in wild asparagus rémoulade, Casarella often waits on tables—even though he's the restaurant's manager.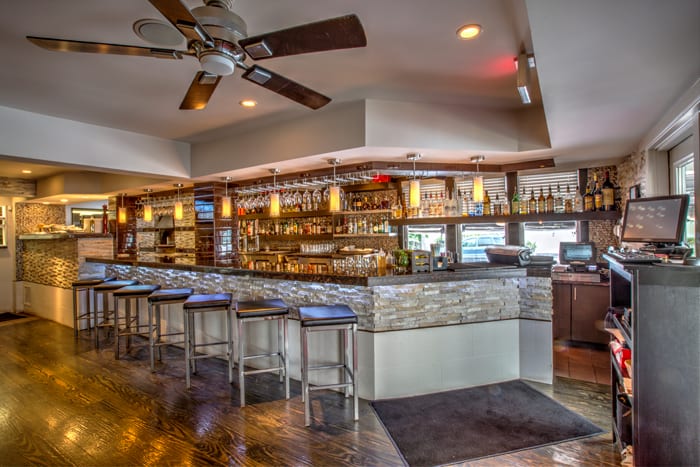 "It's hard to get [that kind of] chemistry in this business; there are so many personalities and egos," says Tony Joseph, general manager and part owner. "I've only known them a short time, but since the first day, our relationship [has been] pretty unique."
Montella and Casarella moved to Florida around the same time, a little more than a decade ago, and actually worked together at another Delray restaurant for several years. It was the warm climate and the opportunity to have a "better life" that attracted Casarella. "It was a bonus that Antonio was here," he says.
"[Antonio] went to school in Italy; his skill set stands apart from most since he was brought up in the country where all this came from," Joseph says, adding that most of Cena's ingredients (including the porcini mushrooms, a highly regarded delicacy in Avellino) are imported from Italy.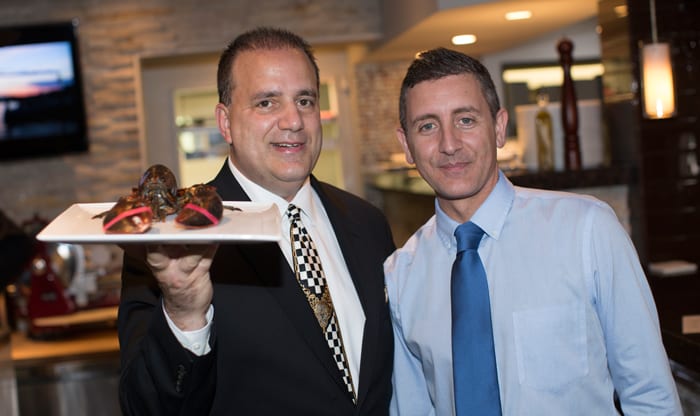 When asked about menu highlights, Joseph points to the Tartare di Tonno appetizer, a tower of sushi-quality tuna with flavorful garnishes and spicy plantain chips. The perfect follow up—and Joseph's favorite offering—is the Fagottini al Tartufo, a homemade pasta filled with truffles and served in a butter-sage cream sauce. Another popular dish is the Risotto con Gorgonzola and Porcini with truffle emulsion. Montella recommends the smoked salmon, which he describes as a modern spin on the traditional Italian dish served with penne pasta and green peas in a rosé cream sauce.
Like Casarella, Joseph enjoys being on the floor with Cena's faithful customers. It's unlikely that you'll get through your meal without engaging with his friendly banter—which very well could result in an unexpected treat.
"If I see you're having a good time—especially if it's your first time—I'll throw the dessert in complimentary," Joseph says, divulging that Cena's homemade tiramisu is the best on the planet (it's a secret recipe).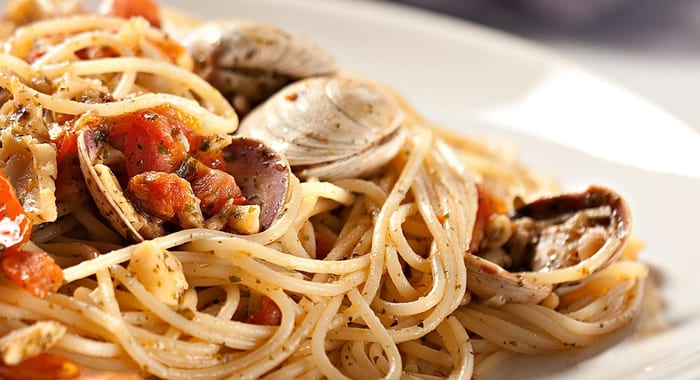 He also likes to send patrons home with a little piece of Cena. A fan of Italian tunes and the sounds of Frank Sinatra, Joseph hand-picks the music that plays throughout the restaurant and enjoys surprising guests with his homemade CDs. "It puts the icing on the cake after their dining experience," he says.
It's clear that Joseph, Montella and Casarella share a passion for their work, dedicating nearly 14 hours a day to the restaurant. Casarella says that it's the sense of, "working with my family," that he enjoys most about managing Cena.
Everyone at Cena, from the kitchen team to the wait staff, encourages diners to join that family, sip on a glass of wine and savor a plate of the restaurant's ongoing house special: the fresh branzino. Salute, famiglia!
Cena Modern Italian
9 SE Seventh Ave., Delray Beach
561.330.1237
www.cenamodern.com