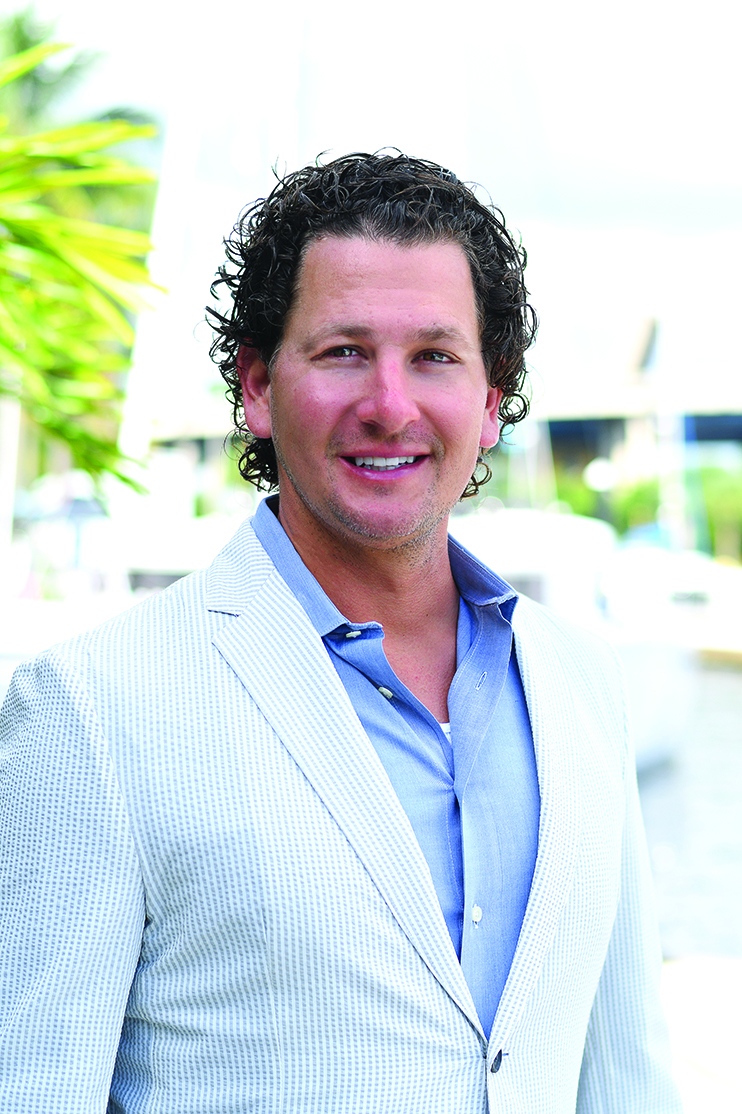 Following the success of their Jet Runway Café on the tarmac at Fort Lauderdale Executive Airport, Mitch Amsterdam and Mike Linder latched onto a similar idea along the docks at Lauderdale Marine Center.
Yot Bar & Kitchen, like the airport restaurant, is off the beaten path, something that Linder says has propelled business since Jet opened in 2008. At Jet, visitors drive into FXE to get to the breakfast and lunch restaurant, where a bird's eye view of private planes poised for takeoff is part of the ambience.
Yot's appeal is similar. Patrons pull up to the marina guard gate, and security hands out a pass for complimentary valet across from a big blue yacht hangar. Instead of private planes, diners at Yot (2015 SW 20th St., 954.953.9000; yotlmc.com) sit dockside near multimillion-dollar yachts on the New River. Built from the ground up, the restaurant opened in November and has indoor and outdoor seating for 220 guests, as well as a full-service outdoor bar.
Linder points out that Yot servers sport shirtsleeves with the letters "SFL," which represents more than the restaurant's South Florida backdrop. "While the location is spectacular, we won't be anything if we aren't giving the best service and great food. 'SFL' is a reminder: Service. Food. Location."
Kelly O'Hara, the restaurant's executive chef, says fresh is the priority in the kitchen. "We create everything from scratch," he says. "I get the whole fish delivered, whereas a lot of restaurants will get fillets or portioned fish. We divide our own."
The menu includes chef-driven treats from land and sea—like lobster pizza with a crème fraiche and hanger steak. O'Hara (whose sandwich prowess is featured later in this issue) is particularly fond of the miso salmon from the Faroes-—the islands in the middle of the North Atlantic known for boutique, high-quality production of salmon. Another large plate, mussels and frites, uses Prince Edward Island mussels—also from the cold, clear waters of the North Atlantic—simmered in white wine and butter, and served with herb-tossed French fries. The cream of the crop salad is the wasabi shrimp Caesar loaded with wild Gulf shrimp with homemade wasabi Caesar dressing.
Linder likes his restaurants to be discovered—and once they are, people become repeat customers. "They spread the word about what they've seen and what they've eaten."
Is it challenging to open restaurants on airplane runways and marine docks? "Sure," he says. "But I have zero interest in having a restaurant on Federal Highway or Las Olas. These concepts are interesting, and they catch on."
The same can be said for Yot's smoky scallop entrée, which O'Hara breaks down here.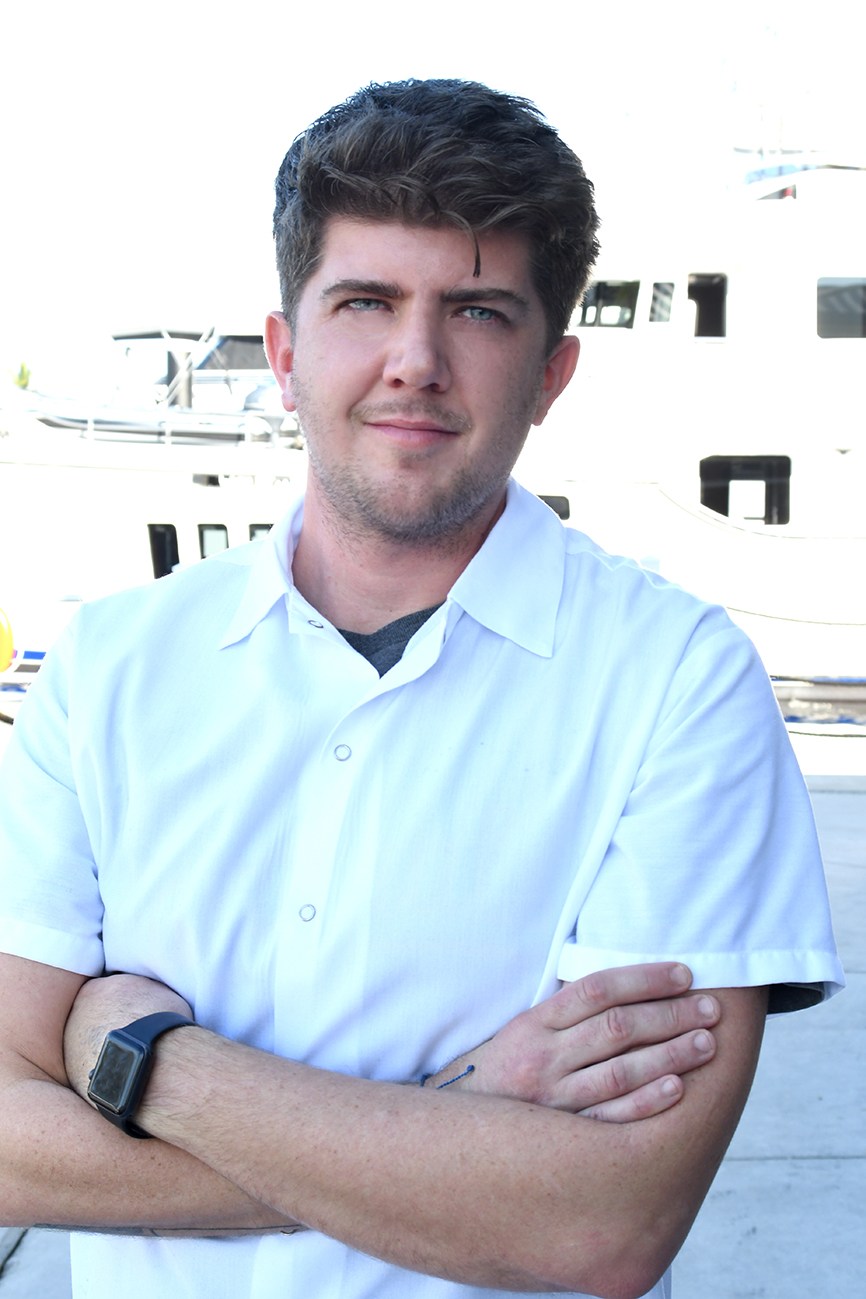 Creative Juices: Being at the helm of a new restaurant gives O'Hara the freedom to experiment with dishes like the smoky scallop entrée, which took him a year to perfect. For example, he tried variations on his original brown butter sauce. In addition to lemon juice, he tried a touch of vanilla. That was the missing link. The ingredient created a slight sweetness that struck a perfect note with the abundant smoky flavor. "I'm finally satisfied with this one; it will be the highlight of our dinner menu," he says.
Bigger is Better: The big boys of the scallop world are stars of this entrée, sometimes referred to as king, great or jumbo scallops. "These scallops have a meaty flavor that's necessary for this dish," O'Hara says. "Pan-searing them with high heat produces a crispy outer crust while leaving the center tender." Fresh from ice-cold New England waters, they are shipped from Maine to Yot within 24 hours of harvest.
Try This at Home: For the garnish, O'Hara juliennes scallions, then puts them in an ice water bath. "It crisps and curls the scallions."
Special Touches: "The applewood smoked bacon is premium. It arrives in a slab from Nueske's, a family company in Wisconsin," O'Hara says. "The mushrooms are hen-of-the-woods or maitake mushrooms. The miso corn puree is made with a yellow miso. The miso, fermented with barley, has this deep earthy flavor."
Making It Work: "Most people aren't into trying something crazy and different. So, I take something that they are familiar with and already have a relationship to, and reinvent it."